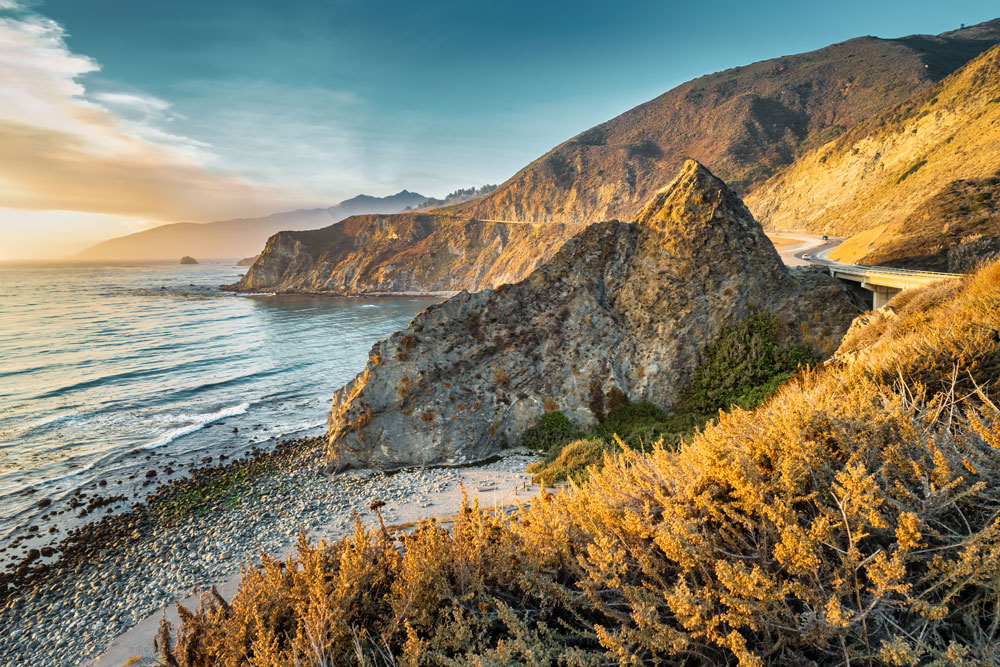 Top Destinations for Travel Nursing Assignments
From the coastal cities of California to the charming seaside villages of New England, no location is off limits when it comes to a travel nursing career. Opportunities are available in every state, with numerous travel nursing destinations and work settings from which to choose.
Travel nursing jobs offer diverse work experiences and countless adventures, with the chance to explore new areas while on assignment. Whether you are looking to work in a large teaching hospital in a major city or a smaller, rural facility, travel nursing can take you there.
Read on to discover some of the top destinations for travel nurse assignments, and how to choose the right ones for you.
Why location matters
We've all heard the saying "location, location, location" and it definitely rings true in travel nursing. Location is an extremely important factor when choosing travel nursing assignments.
Different destinations can offer unique experiences and opportunities for travel nurses, so selecting the right location can definitely impact your satisfaction with a travel nursing contract. There are a variety of factors to consider when selecting a travel nursing destination including lifestyle, climate, cost of living, transportation, job prospects and more.
Working with an experienced travel nursing recruiter can take some of the guesswork out of selecting a location. Recruiters will work with you to uncover your key motivators—such as outdoor recreational opportunities or proximity to family—and can provide guidance and support throughout the process.
Popular travel nursing destinations
A great way to start the selection process for your ideal destination is to make a list of the cities and states you would like to visit. Some locations have more job openings than others, and each state has a different timeframe for getting a new RN license, if needed, so it's helpful to keep an open mind when conducting your search.
The recruiters at AMN Healthcare report that the following states are currently among of the most sought-after travel nursing destinations:
California
Although the Golden State may have a higher cost of living than some other areas, the job prospects are robust thanks to the plethora of healthcare facilities throughout the state. You'll find many travel nursing opportunities here and in every specialty. You can also find all types of lifestyle amenities—from outdoor adventures and enviable weather to cultural attractions and world-renowned cuisine. Every region of the state is different, and travel nurses can explore it all while enjoying free housing through their travel nurse agency. Combine that with higher than average pay rates in California, and you'll see why this state is consistently ranked as one of the most popular travel nursing destinations.
New York
From the hustle and bustle of NYC to the sprawling tree-lined avenues found Upstate, travel nurses can find endless opportunities and adventures in New York State. What's on your bucket list? Want to visit the Statue of Liberty, experience Niagara Falls, or spend some time trekking through the Adirondacks? As a true melting pot of diverse cultures, nurses also have the opportunity to work with a wide range of patients from various backgrounds. This can be a valuable learning experience and help you grow your skills, learn new procedures, and develop cultural competency.
Washington
Nature lovers and city dwellers alike will find solace as a travel nurse in Washington State. There are ample travel nursing opportunities available in cities like Seattle, Bellevue, and Tacoma. If you're looking to get away from city-life and connect with Mother Nature, you can consider finding housing in a more rural area and commuting to your assignment destination. Or, simply use your time off to explore the dramatic coastlines, awe-inspiring Olympic National Park, and other points of interest. The options are endless here.
Texas
Life is bigger in Texas, and travel nurses can enjoy prestigious healthcare systems, unique patient populations, cutting-edge technology, and a nice dose of Southern Hospitality. Texas is home to vibrant cities such Austin, Dallas, Fort Worth, Houston, and San Antonio—each of them offering a unique blend of culture, entertainment, and dining options. Travel nurses can explore these urban centers, as well as smaller, friendly towns during their assignments.
Florida
Whether you are looking for beautiful beaches or the thrill of a roller coaster ride, Florida has it all. From bigger cities like Orlando and Tampa to lesser-known destinations such as Ocala, the Sunshine State is definitely a hotspot for travel nurses. Nurses will find a great deal of variety in patient populations, too, working with the retirees that flock here as well as new families just starting out. And, nothing beats the year-round sunny weather.
North Carolina
North Carolina consistently experiences a high demand for nurses and other healthcare workers. Thus travel nurses can expect to earn excellent compensation throughout this beautiful state. From the Great Smoky Mountains to the welcoming villages and beaches of the Outer Banks, just imagine all that can be experienced on your days off. North Carolina is also within reasonable driving distance of major East Coast cities like Atlanta, Richmond, and Charleston, offering additional opportunities for fun and relaxation.
Virginia
History buffs will be right at home with a travel nursing assignment in Virginia. The work opportunities blend perfectly with a lifestyle that will be rich with museum visits, historical site tours, gorgeous natural scenery (hello Blue Ridge Mountains) and delicious, healthy cuisine. An idyllic work–life balance is waiting for you as a travel nurse in Virginia. This state also offers diverse healthcare institutions, ranging from world-class medical centers in cities like Richmond and Arlington to community hospitals and clinics in suburban and rural areas.
Maryland
Maryland is a thriving healthcare hub where travel nurses can find a variety of opportunities at their fingertips. From the lively city of Baltimore to the charming towns along Chesapeake Bay, a wealth of lifestyle amenities and outdoor adventures awaits. Thanks to its central location, nurses on assignment in Maryland can also easily travel to see top attractions in Washington, D.C., Virginia, and Delaware.
Choosing the right travel nursing destination
One way to set yourself up for success is to research several potential travel nursing destinations. This can include online research, speaking with current travel nurses, and connecting with friends and family who may have lived in these locations. Another useful tool is tapping into the healthcare community resources on AMN Passport. The more informed you are, the more likely you'll be able to make the most out of your travel nursing assignment.
Making a checklist, or a pros and cons list, is also a great way to help in your selection process. Think about any "non-negotiables" you have in a destination, along with a wish list of what you hope to find. And try to be open-minded if your recruiter suggests something that may not be at the top of your list. You never know when a city you might have ruled out could end up becoming your favorite travel nursing destination!
Getting started on your travel nursing job search
Are you excited to explore some of these top destinations for travel nursing assignments? There's no better time than the present. And it's easy to get started. First step: check out the travel nursing opportunities available through AMN Healthcare.