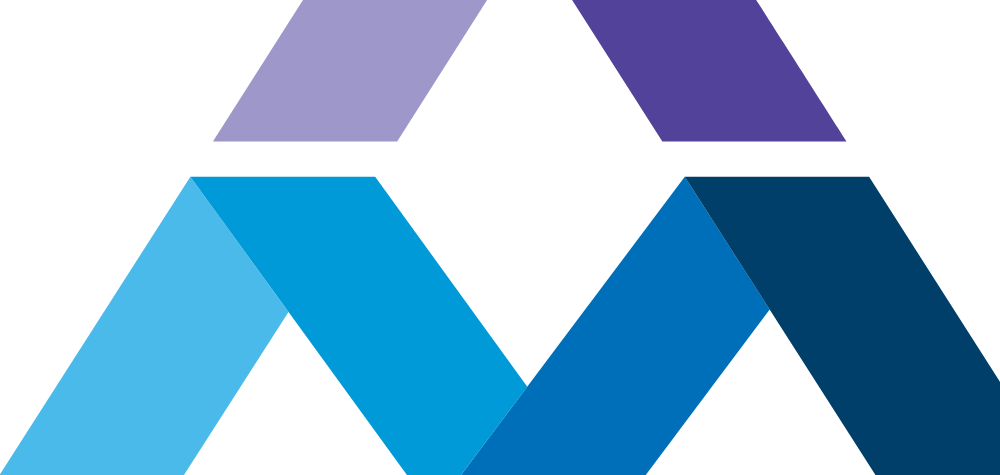 Technology made for healthcare
Vendor Management Systems
Manage your workforce with our VMS solutions which have consistently been named "Major Contender" by Everest Group in their VMS PEAK Matrix® Assessment. Used directly to stand up flexible staffing solutions like internal agencies and float pool, or with one of our Managed Services Programs, our VMS streamlines your entire staffing process, ensuring you never miss a beat – your key to faster, smarter vendor management in healthcare!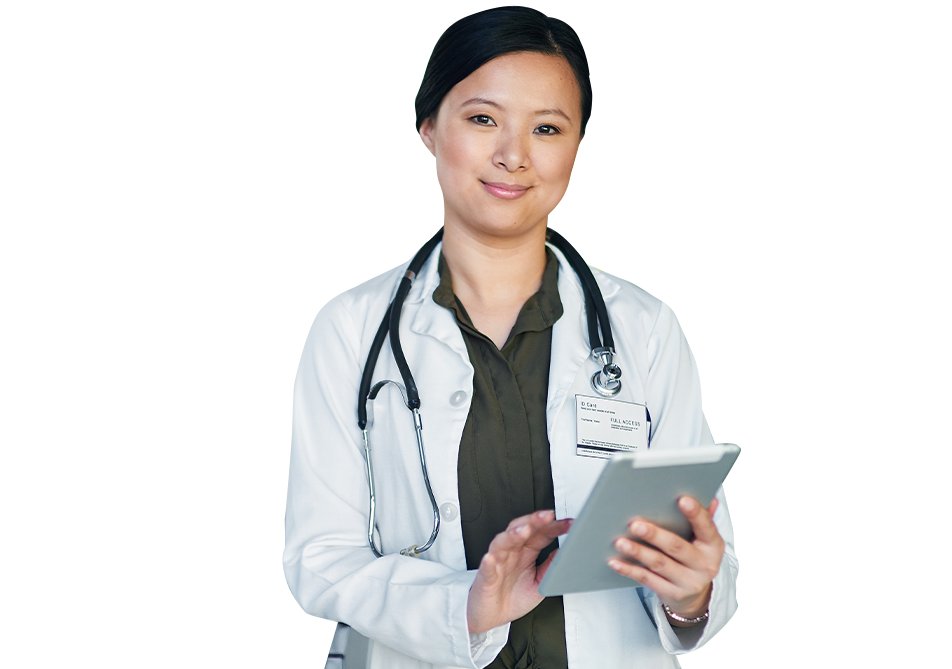 100k+
2000+
96%
7
Contingent Workforce Management in One Place
Our technolgy enables you to easily manage your business' day-to-day contingent labor while increasing quality standards across your entire workforce. Automated ordering, invoicing, reporting, and credentialing save you time and money while giving you visibility into your entire workforce. With dozens of canned reports as well as Power BI available, you will have data and analytics at your fingertip to help you develop short- and long-term strategies for workforce planning.
Benefits of Our Vendor Management Systems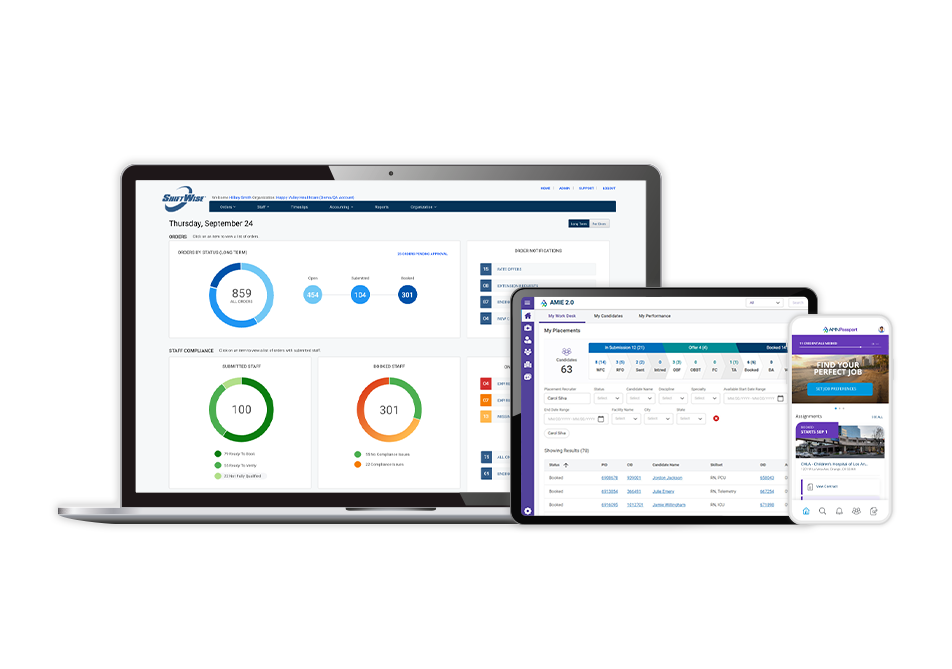 Bring contingent labor spend down with data and analytics
Tired of working with endless staffing vendors? Departments using various companies to fulfill work? Unable to see the fluctuation of cost?
Efficient: Reduce time spent on hiring, staffing, and invoicing, and gain more time to focus on patient care with our automated process.
Cost-Effective: Save administrative time, leverage efficiencies of our vendor-neutral solutions, and stay on top of every spending detail.
Quality-focused: Ensure candidates are compliant, reliable, and credentialed through real-time profile matching and a prior performance quality rating.
Transparent: Interactive dahsboards and analytics reporting provide full visibility into your entire workforce and pricing.
Our Platform Enables Vendor-Neutral and Staffing-Led MSPs
Increase satisfaction and ROI with us. Our technology automates the entire process of working with a staffing agency and empowers healthcare organizations through a vendor-neutral process. Easily implement:
Online order requisition creation and approval workflows
Consolidated and secured invoice approval and billing
Credential tracking and reporting
Custom role-based access
Integrations with scheduling and applicant tracking systems
Client-led and AMN-led Managed Services Programs (MSPs)
Open Talent Marketplace
Immediate Access to Hundreds of Vendors with Open Talent Marketplace
A centralized, end-to-end portal enabling healthcare facilities to quickly staff and manage their entire range of contingent talent.
Competitive bidding marketplace ensures you pay fair market rates
Instant access to a vast pool of talent suppliers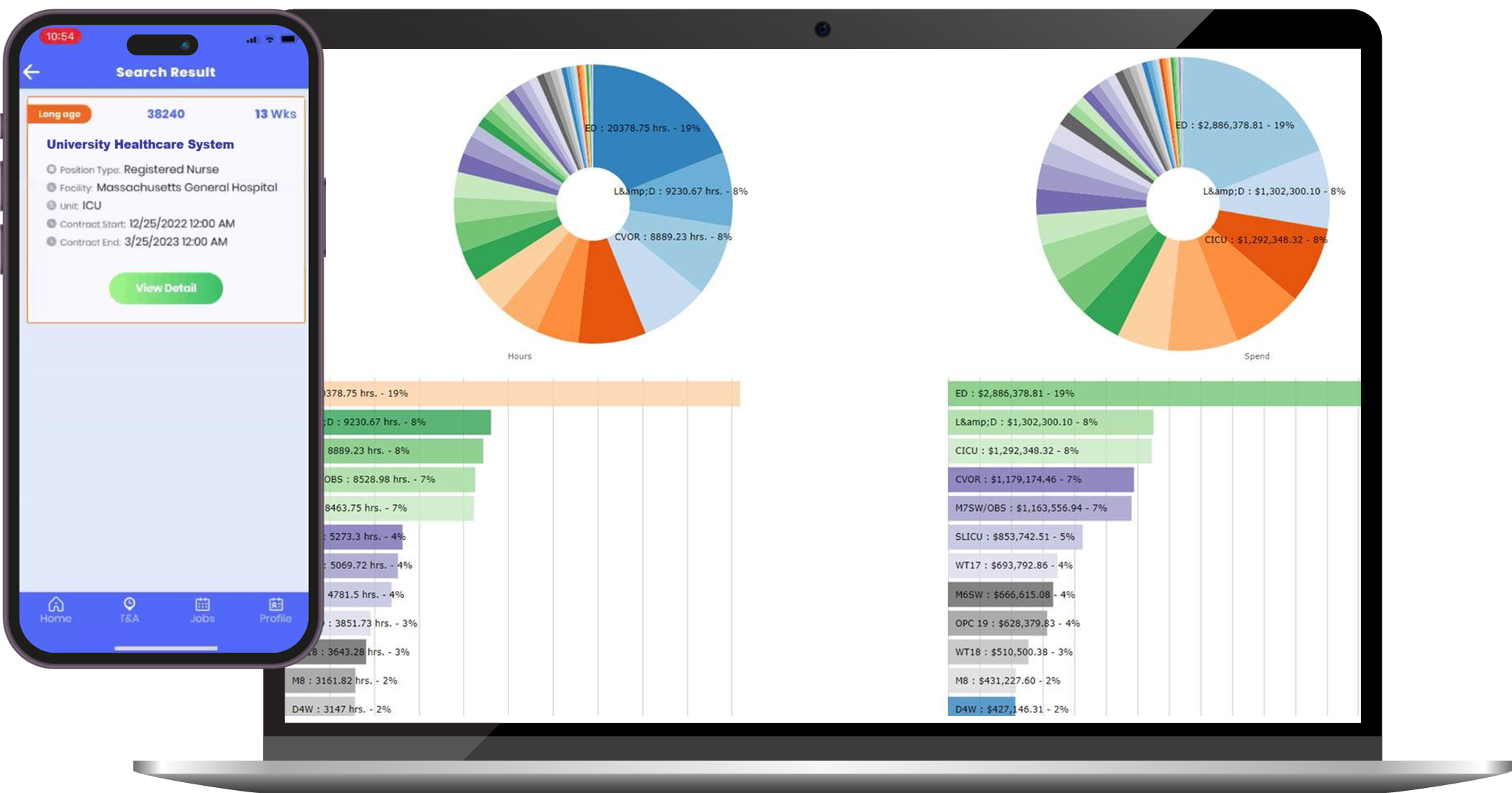 Build a Sustainable Workforce Consisting of Agency and Float Pool Talent
Manages a healthcare facility's contingent talent, including per diem positions, and the end-to-end procurement process. Optimize your float pool to share needs automatically, fill vacancies by your priorities, and improve fill rates.
Seamless integration with existing systems, e.g., HRIS, Time & Attendance, Accounts Payable, etc.
Improve fill rates and other important metrics with better utilization of existing PRN staffing resources
Keep electronic staff profiles to ensure compliance in every shift worked with real-time profile auditing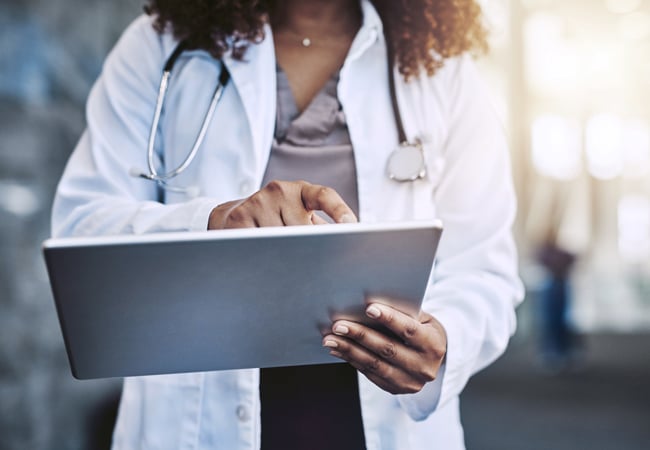 Are You a Current Customer?
Login to Your Solution Here
Learn More about Our
Vendor Management Solutions
Are you a supplier interested in a demo? Please complete a supplier request form.