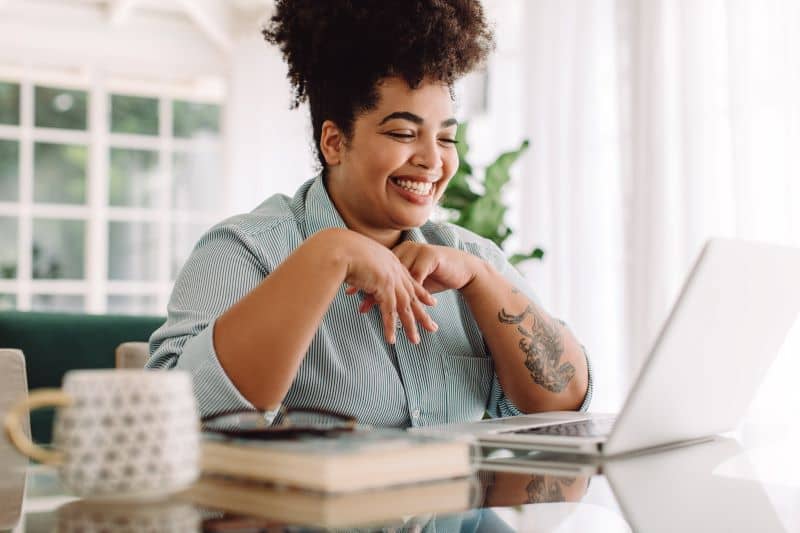 10 YouTube Nurses You Should Be Watching
What's your favorite YouTube nurse? YouTube nurses create content from all over the world.
YouTube nurses offer actionable advice and career tips to help you learn more about your job or connect with someone who gets the frustrations of your work.
Check out our list of 10 YouTube nurses you should be following.
Top 10 YouTube Nurse Channels
With millions of videos going live daily and hundreds or even thousands of nursing channels to choose from, finding the right registered nurse video can be difficult.
We've curated a list of some of our favorite YouTube nurses to make the search easier. These content creators range from experienced nurse educators to nursing students.
1. The Nomad Nurse
Crosby Steen publishes videos with a range of nursing advice and other information of interest to RNs.
Steen is a traveling ER nurse, which means he can offer insight specific to travel nursing. In addition, he's also completed his MSN, so he's got the credentials to back up his videos.
This YouTube nurse covers topics including tips for choosing specialties, important nursing skills and advice for making it through nursing school.
2. Future Nurse Nicole
For those who haven't yet earned their RN credentials, a YouTube nurse going through the same trials of nursing school can be helpful to watch.
Future Nurse Nicole's videos include studying tips and topics, reviews of products and exam rants.
3. EmpoweRN
The hundreds of videos in this channel are created by a team who works to empower RNs to live their best life. That means the YouTube nurses here don't stick to purely clinical matters.
You'll find videos on travel, eating right and staying focused alongside specific tips like how to start an IV or remove surgical staples. This is a high-quality channel with a lot of information to offer.
4. Nurse Mo TV
Nurse Mo is Monique Doughty, RN, a critical care travel nurse. Like EmpoweRN, Nurse Mo mixes technical videos with lifestyle tips and tricks relevant to nurses.
She knows what it takes to look, feel and work great as an RN, and her videos range from simple makeup applications that last for a 12-hour shift to tips for performing IV therapy.
5. Ashley Adkins
Ashley Adkins is an RN, new mother and MSN student who also runs an established YouTube nurses channel.
She knows a thing or two about juggling obligations and searching for work-life balance. She vlogs about all types of topics, from nursing student tips to tricks for a successful morning routine or 12-hour shift.
6. Nurse Mendoza
Nurse Mendoza describes himself as a "hyperactive, blunt critical care registered nurse," so you can expect straight talk, educational tips and a bit of entertainment from his channel.
His videos cover workshops, tips for performing assessments and Q&A sessions on a variety of nursing topics.
He also incorporates his social media feeds, allowing people to ask questions on Twitter and doing a monthly video to answer some of them.
7. Sean Dent
Sean Dent is an acute-care nurse practitioner who fills his YouTube channel with things they don't teach you in nursing school.
From things you should never do as a nurse to the cold, hard truths of nursing, this YouTube nurse lays out the 411 in a way that's relevant whether you're a long-time RN or just entering nursing school.
Sean Dent also has a series of Q&A videos where he answers questions from his followers on topics like bullying in nursing, advice for students and when it's time to enter NP school.
8. HeyRona
HeyRona is a YouTube nurses channel dedicated to nursing students. Rona provides upbeat videos that cover topics nursing students would be interested in, including in-depth NCLEX tip videos.
She also has some great refresher-type videos that experienced RNs might find helpful, such as nursing IV calculations.
9. The Black Nurse
This fun channel is from a YouTube nurse who graduated from an accelerated ASN program and landed an RN residency.
She talks about her own journey, including successes and frustrations. Because she takes a critical and honest look at that journey, her videos can be helpful to nursing students and beginner nurses on their own journey.
10. Kaynen Brown, BSN, RN
Kaynen Brown is a registered nurse video content creator who has recorded his journey since starting his BSN degree. His videos are like 1:1 conversations with a friend — who also knows what you're dealing with.
He's honest about his own nursing journey, even including a video about almost failing out of nursing school, and he talks about experiences such as working three night shifts in a row and what it's like to be a male nurse.
YouTube nurse videos are a great way to find out more about nursing in general or to connect with people who know things like what ICU skills might be valuable or how you can approach the end of a long shift without giving in to exhaustion.
Plus, you can connect with other nurses and nursing students in the comments on the registered nurse videos and via social media and forum pages the YouTubers run. Finding your nursing tribe online is a great way to stay supported through your journey.