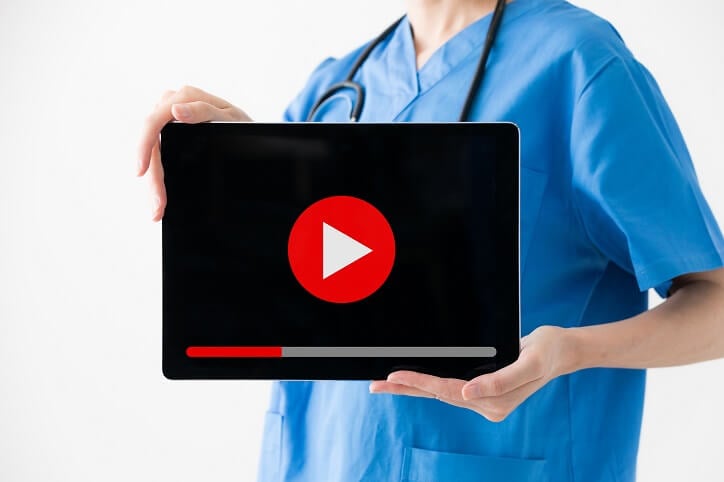 7 Top Nursing YouTube Channels You Don't Want To Miss
Nursing YouTube channels provide a valuable service to RNs who need a quick laugh, professional advice, or just a casual moment of connection over shared professional experiences. If you've ever found yourself wasting an afternoon on the latest viral video on the front page, take a moment to check out and subscribe to these seven nursing YouTube channels created with you in mind.
Learn new skills and explore the country with contract nursing assignments from AMN Healthcare.
7 Nursing YouTube Channels to Subscribe
Registered Nurse RN: This nursing YouTube channel focuses entirely on creating informative videos. With topics that include tips for getting through nursing school, passing the NCLEX exam, nursing career advice, and how-to videos that cover a variety of useful nursing skills, Registered Nurse RN is an excellent resource for students and nurses, at any level, who are looking to brush up on their techniques or need some professional guidance.
EmpoweRN: Caroline, the founder of EmpoweRN, delivers her educational videos engagingly and dynamically. Taking inspiration from watching meteorologists break down the weather, videos are visually focused and tackle complex medical systems, finding ways to simplify them and make them easier to understand. She also has many uploads that offer tips for managing stress, personal care, building confidence, and sharing stories about her nursing experiences.
Nurse Blake: This channel focuses on poking lighthearted fun at all the quirky traits nurses seem to share. Some of his titles include When Nurses Try to Flirt, Types of Nurses, and The Scrub Romper -Hottest Fashion for Nurses. Blake's charismatic delivery and self-deprecating humor make this channel an excellent go-to for nurses who need a quick break from the serious nature of their jobs, check out Nurse Blake.
YouTube has become an excellent source for practical information and guidance on almost any topic, and nursing is no exception. If you're searching for nursing YouTube channels that will help you improve your skills, build your confidence and offer sound personal and career advice, the channels listed above each offer something unique while all working to achieve the same goal: improving your abilities and increasing personal and professional satisfaction.
Additional Nursing Resources: