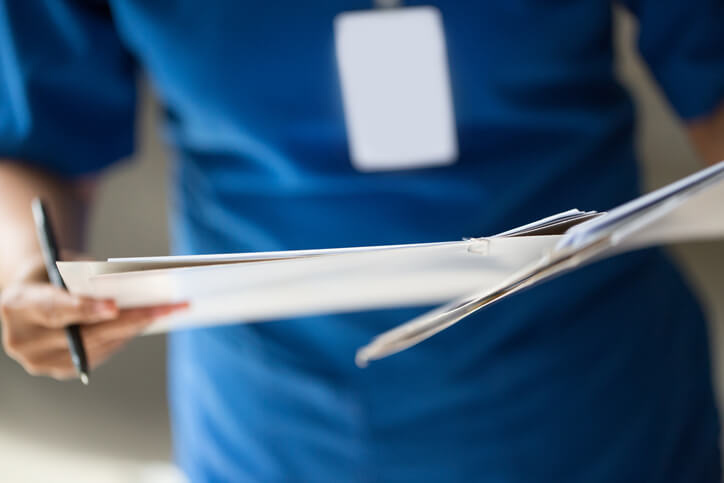 What's New with the California Nursing Licensure Process
Are you planning on taking a contract nursing job in California?
Before you embark on your California contract nursing adventure, it's important to understand the California nursing license process.
After all, there are several nursing licensure procedures and processes that have changed this year.
What's New With The California Nursing Licensure Process?
Earlier this year, it suddenly got a little more expensive to get or renew some types of nursing licenses in the Golden State.
The California Board of Registered Nursing voted on March 29th to give the green light to implement the statute to bump up licensure application and renewal fees. That meant that many California nursing license fees went up when the decision went into effect on April 5th.
For example, a temporary license fee jumped from $50 to $100.
A nurse practitioner certification application fee increased from $150 to $500, as did the application fees for clinical nurse specialists, nurse midwives, and nurse anesthetists.
A nurse practitioner hoping to renew their California nursing license will now pay $150, nurse midwives, clinical nurse specialists, and nurse anesthetists.
If they have to file a delinquent renewal application, the cost will jump to $225. One significant exception: psychiatric/mental health nurses will continue to owe no fee for renewing their licenses.
Another notable exception: the cost of timely renewal of an RN license continues to be $190--and the cost for a delinquent renewal continues to be $280.
However, that $190 is actually a fee that includes an increase to $180 set by statute in 2017, plus a $10 assessment for the RN Education Fund.
You can see the entire new fee schedule here.
Keeping The California Nursing License Changes In Context
It's important to keep the context in mind when considering the California nursing license fee hike. Organizations do need to raise fees from time to time as costs rise.
"It's pretty standard," said Gerard Brogan, RN, lead nursing practice representative for the California Nurses Association (CNA).
The revenue generated by these types of fees is used to support the California Board of Registered Nursing's functions, which include "public protection through licensure and enforcement of the Nursing Practice Act and the Board's regulations."
A statement of economic impact for the fee increases that was prepared earlier this year noted, "The number of applications for RN licensure and advanced practice certificates has been relatively stable for years. The Board does not anticipate that the number of applications or licenses will change significantly as a result of these proposed regulations."
It also noted that the board didn't anticipate the changes would affect creating or eliminating nursing jobs in California because the costs were "minor."
The California Board of Registered Nursing could use some of the funds generated by increased fees to increase staffing in their call center and administration, suggested Brogan.
"They are getting a little bit of criticism that it's hard to get through, and some of the licensure applications take a little bit too long," he said.
As Brogan noted, California is a trendy place to live, and many nurses seek to work there. California has a substantial number of temporary nurses who come in and out.
But California is not a member of the enhanced nurse licensure compact, or ENLC, which enables nurses licensed in a compact state to practice in other states that are members of the compact. So, nurses who want to practice in California must apply for and receive a California nursing license.
According to the National Council of State Boards of Nursing (NCSBN), California does not currently have any pending legislation for joining the eNLC.
California Nursing License Reimbursement On The Horizon
One fee increase has actually generated a legislative effort to scale it back down. The Board of Registered Nursing voted on March 29 to enforce the minimum statutory fee for public health nurses, which was $500. But Senate Bill 1480 was introduced in the California legislature to address that increase.
The legislation stipulates, "This bill would instead establish a fee for that purpose of not less than $300 or more than $1,000, would establish a penalty for failure to renew a certificate to practice as a public health nurse within the prescribed time, and would require the Board of Registered Nursing to reimburse any registered nurse who paid more than $300 for an evaluation between April 5, 2018, and December 31, 2018."
Brogan said that he had heard some complaints about the fee increase so that the potential reimbursement would be good news for those public health nurses.