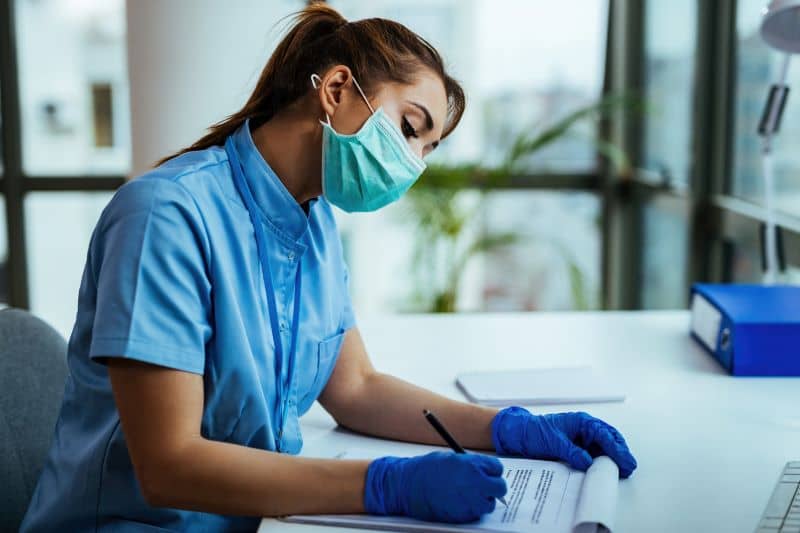 Nurse License Renewal: 5 Tips For Renewing Your Nursing License
Nurse license renewal can be an irritating, albeit important task.
When your nursing license expires, you must prove that you've maintained your skills and stayed current on the latest developments to renew a nurse's license.
Nurse license renewal periods vary by state, although it's generally between two and four years.
The following tips will help you renew your nurse's license as easily and as timely as possible.
5 Common Steps for Nurse License Renewal
1. Allow Plenty of Time
Check your state nursing board to determine the exact expiration date of your nursing license. Your nursing board can provide specific information on your renewal process, letting you make plans ahead of time.
Many states let you apply for nurse license renewal well in advance of your expiration date, which can save you a good deal of stress. That's especially important when starting a new traveling nursing job, because you might need a license in a new state or a multi-state license.
You should also enter a reminder on your calendar to ensure you renew your license before it expires.
2. Check Your License Status
Check the current status of your license, typically through your nursing board's website or state portal. The most important reason for checking your status is to ensure that it's currently active.
Even if your license is still active, you may still have infractions that could increase your nurse license renewal fees or otherwise complicate your renewal process.
[RELATED: Nurse Licensure Compact: RN Jobs In Nursing Compact States]
3. Fulfill Your CEUs
You may need to complete continuing education units (CEUs) as part of renewing nursing license requirements. In many cases, you can fulfill this requirement by having a minimum number of contact hours with patients over a certain period of time.
However, you may need to take refresher courses, typically when you have a low number of contact hours. You may also need to retake complete courses in rare cases, usually when your license has lapsed or it has been suspended.
4. Complete the Paperwork for your Nurse License Renewal
Complete all required paperwork. The specific requirements can vary between states, although much of the paperwork requires information you already know or can easily obtain such as your legal name, mailing address, date of birth, and social security number.
This information may be straightforward, but you still need to ensure that it's current — especially your name and mailing address. You must also provide documentation showing you met your CEU requirements.
5. Pay the Renewal Fee
A nursing license renewal fee varies by state and license type, but it's typically about $50 for a registered nurse license renewal.
However, the renewal fee is often substantially greater for an expired license or one with negative marks. The total cost of renewing your license may also include additional costs, such as fees for required training.