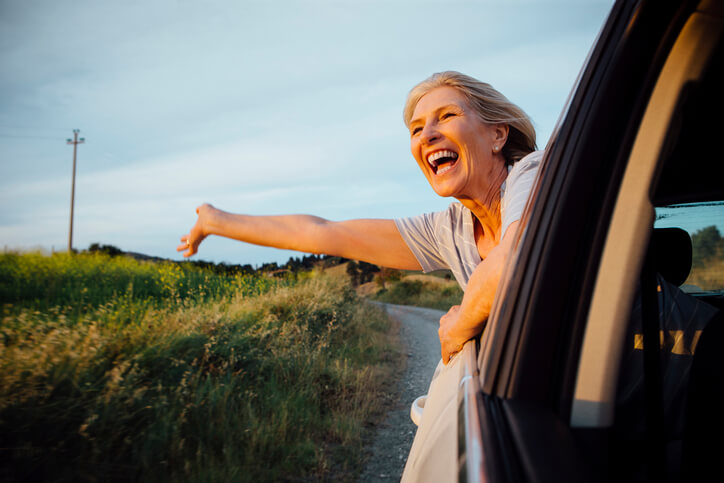 How to Get Your Nursing License in Multiple States
If you're pursuing a travel nursing career or think you might want to take a travel assignment one day, there's something you might want to pursue to help you achieve that goal: a multistate nursing license.
Thanks to the agreement known as the Nurse Licensure Compact (NLC), you can get one license that allows you to practice nursing in all the participating compact states, as long as one of the states is your primary state of residence. You can even practice telenursing in NLC-member jurisdictions, according to the National Council of State Boards of Nursing (NCSBN). Or you can easily take a job to practice in another state in the event of a disaster.
"If you meet the requirements for a multistate license, congratulations!" said Nicole Livanos, JD, MPP, director of state affairs for the NCSBN. "You now have a license that allows you to care for patients across state lines both in-person and electronically."
What is the Nurse Licensure Compact?
The Nurse Licensure Compact is essentially an agreement between states that allows qualified nurses to practice without having to apply for a new license every time they cross state lines. The first version of the compact was enacted in 2000, and has undergone some updates in recent years.
A total of 39 jurisdictions now participate in the Nurse Licensure Compact. The most recent jurisdiction to enact the compact was the Virgin Islands. The latest state to implement the compact was Ohio, which began issuing multistate nursing licenses on January 1, 2023.
The 36 compact states that have fully implemented the NLC are:
Alabama, Arizona, Arkansas, Colorado, Delaware, Florida, Georgia, Idaho, Indiana, Iowa, Kansas, Kentucky, Louisiana, Maine, Maryland, Mississippi, Missouri, Montana, Nebraska, New Hampshire, New Jersey, New Mexico, North Carolina, North Dakota, Ohio, Oklahoma, South Carolina, South Dakota, Tennessee, Texas, Utah, Vermont, Virginia, West Virginia, Wisconsin, and Wyoming.
Three other jurisdictions round out the list of NLC members. The Virgin Islands and Pennsylvania both enacted the compact in 2021, but they are still awaiting implementation. According to the NCSBN, it's not uncommon for implementation to occur a year or even two years after enactment.
Guam has partial implementation of the compact. Until implementation is complete, you can practice in Guam if you already hold a multistate license in another NLC jurisdiction, but Guam residents cannot obtain a multistate license yet.
How to apply for a compact nursing license
If you've already been granted a nursing license in a compact member state because you live there and met the licensure requirements, the license you were issued should already be a multistate license, according to the NCSBN.
If you're not sure if you have a single-state license or a multistate license, you can log into www.nursys.com and use the Quick Confirm feature for free.
If you live in a compact state and find you only hold a single-state license or you're a new grad who wants to apply for a multistate license, you'll need to first find out if you're eligible. You will need to meet all the uniform licensure requirements for a multistate license, no matter which compact state you live in. For example, you must meet all the licensure requirements for your home state, pass the NCLEX, and submit to state and federal fingerprint-based criminal background checks, among other requirements.
If you meet the residency and licensure requirements, you can proceed with applying for a multistate nursing license. Contact your state board of nursing for an application.
Consider these two pathways to getting a compact nursing license:
Licensure by examination. If you live in a participating state, you can apply for a license by examination in your primary state of residence. You'll submit your application to your state board of nursing and take the NCLEX exam.
Licensure by endorsement. If you are moving to a new state that's a member of the compact, you can apply for a multistate nursing license. If you move from a member state to another member state, you will still need to apply for a license in your new state of residence, but you can continue practicing with your old multistate license until the new one is issued. You can continue to hold single-state licenses in non-member states, too.
What the future holds for nurse licensure
Some of you may live in a non-compact state, which limits your ability to obtain a multistate nursing license. For now, anyway.
According to Livanos, legislation has been introduced this year to enact the NLC in the following states: Hawaii, Illinois, Massachusetts, Minnesota, Nevada, New York, Oregon, and Washington.
"If you do not reside in a state that is a compact jurisdiction, you have an opportunity to advocate that your state joins," said Livanos, adding that nurses might even contact their elected representatives to express support for the NLC and volunteer to testify in support of the compact.
AMN Healthcare has hundreds of opportunities for contract nurses to make a difference throughout the country.