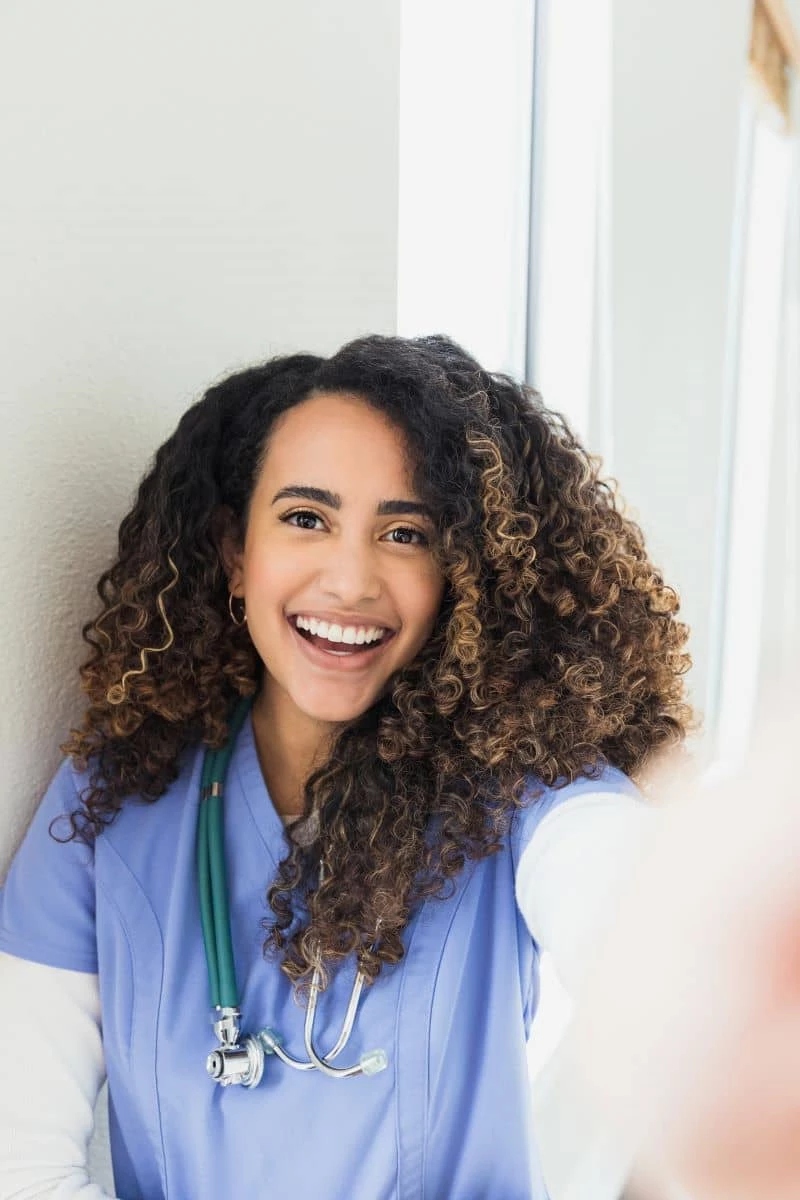 7 Nursing Blogs You Should Follow
Nursing blogs, like other industry blogs, can be a great source of news, events, and advancements in the field, but not all blogs are created equally. With the rise in the popularity of blogging, it becomes tough to recognize a good nursing blog that keeps you entertained and informed and one that's all fluff with no real substance.
Separate fact from fiction by checking the nurse blogger's credentials, including their professional nurse LinkedIn profile, to ensure you're following a reputable blog. Like popular YouTube nurses, there are numerous nursing blogs you could follow, but here are seven bloggers you need to read.
And once you become inspired by one of these, reach new heights in your career by learning new skills in healthcare facilities across the nation with travel nursing jobs from AMN Healthcare.
1. The Nerdy Nurse is a leading nursing blog that belongs to Brittney Wilson, BSN, RN, and award-winning author. Wilson frequently blogs about topics dealing with technology in healthcare, which is her specialty as a technology advocate. Her varied audience includes everyone from nursing students to physicians and even numerous members of the general public.
2. Nurse Power! is penned by Donna Cardillo, RN, MA, CSP, FAAN, who is dubbed the Inspiration Nurse. Cardillo has her own unique style and inspires everyone to take their career to its fullest potential with her wonderful sense of humor. If you're looking for motivation, this nurse blogger can help you thrive no matter what stage of your nursing career you're in.
3. Fresh RN by Kati Kleber, MSN, RN, CCRN-K, is a great source for new graduates as they transition into the world of nursing. Kleber provides practical and concise information about clinicals, graduate school and nurse specialties. She also offers support and encouragement to new nurses who may be feeling a tad overwhelmed as they embark on their journey to become confident healthcare providers.
4. Off the Charts is the official blog of the American Journal of Nursing and is written by multiple nurse bloggers who share science-based information specifically for nurse administrators. This blog site publishes two to three new posts each week by working nurses who are leaders in a variety of fields. It's consistently included in best nursing blog lists and has won numerous awards while covering important topics on the latest research findings, public health news, and nursing career issues.
5. Nurse Keith's Digital Doorway from holistic career coach and seasoned nurse Keith Carlson offers career advice for savvy nurses. Some of his helpful topics for nurses at every stage of their careers include tips on burnout, self-care, social media, and entrepreneurship. Carlson also shares his personal experiences to encourage other nurses to further their careers while avoiding burnout.
6. Nurse Code by Beth Hawkes, RN-BC, provides tools for all nurses looking to excel in their careers. Hawkes has had an extensive nursing career but currently works in acute care as a staff development professional specialist. As a top nurse blogger, her nursing blog relates to both novice and experienced nurses, because it covers everything from surviving nursing school and landing your first job to trending topics like nursing staff shortages and bullying in the workplace.
7. Nursing from Within with Elizabeth Scala, MSN/MBA, RN, HNB-BC, engages nurses and encourages them to capture the positive aspects of nursing, especially during trying times. Scala is a best-selling author and burnout prevention expert for nurses in all specialties. She uses her blog to guide readers to change their negative perspectives and rediscover their passion for being compassionate caregivers.
All these nurse bloggers provide tons of information for you to strengthen your nursing skills, prepare for a rewarding career in nursing and expand your overall career outlook. If you've ever thought about writing your own nursing blog, travel nursing provides the perfect opportunity to gather interesting blog material gleaned from your varied experiences in facilities around the country. However, like social media posts, take care to not reveal any patient's private information, which could lead to a HIPAA violation and endanger your career.