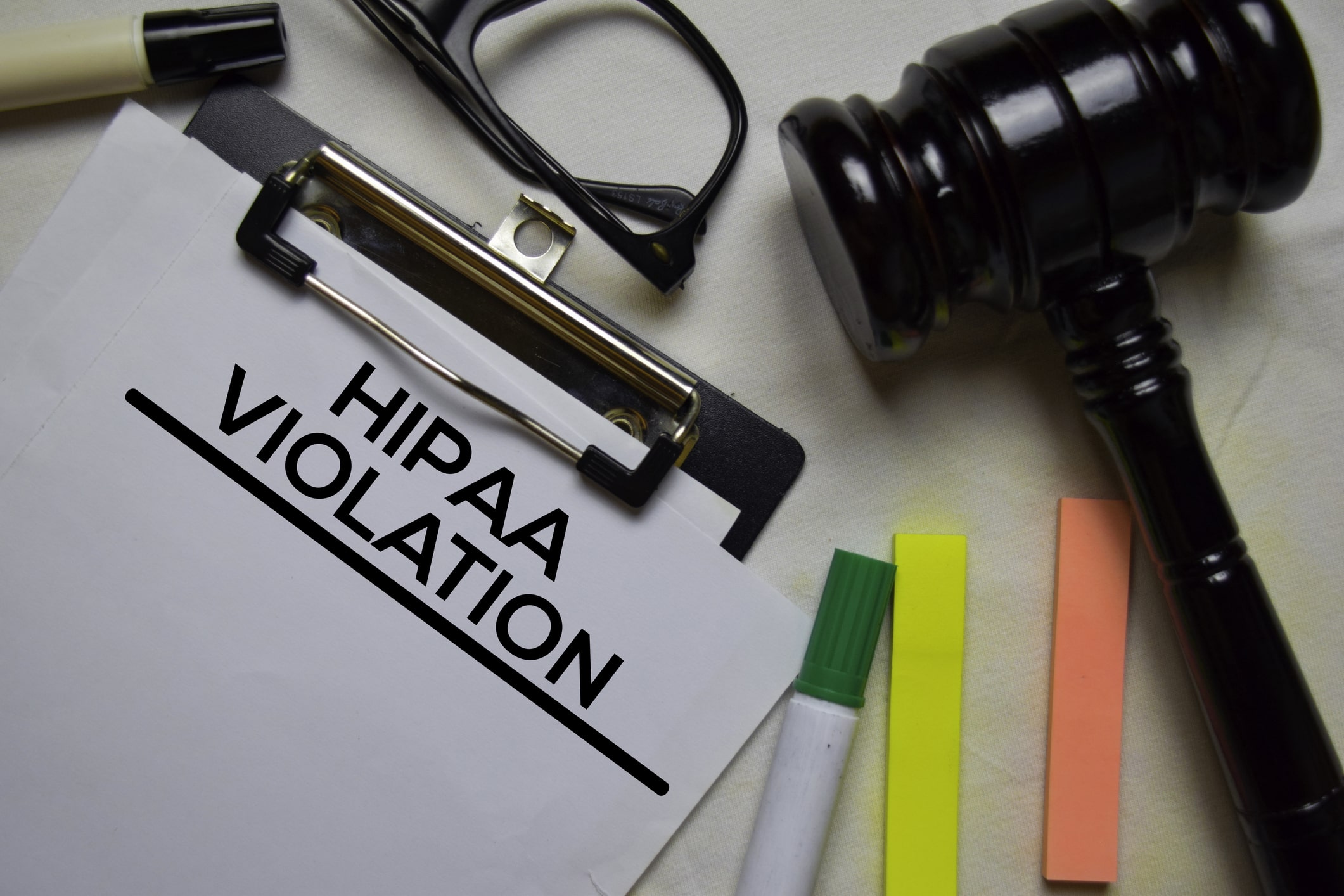 What HIPAA Violation Are You Making Regularly As A Nurse?
HIPAA stands for Health Insurance Portability and Accountability Act, and it's crucial for nurses and other medical professionals to avoid a HIPAA violation. HIPAA regulations are quite detailed and complex, and that complexity makes it easy to break the rules without even realizing you're doing it. Something as simple as talking about a patient in an area where you can be overheard or tossing a piece of paper with patient information written on it into a trash can might put a patient's privacy at risk.
HIPAA Compliance Tips You Need to Remember
Keep these tips in mind to ensure you don't violate your patients' privacy.
Don't discuss patients with anyone.
As a nurse, you're likely to encounter some things that stick in your mind, and it may feel like a relief to go home and talk about what you've seen with a loved one. Avoid that temptation. Under HIPAA rules, discussing a patient with anyone who isn't authorized to be on the case can get you, and your employer, in a lot of trouble.
Be aware that anything you say aloud may be overheard.
As an example, if someone comes up to you during visiting hours asking which room their friend or relative is in, the information you share shouldn't include any PHI. If asked about the patient's condition or treatments, casually answering can put you at risk for a HIPAA violation. There are some questions you need to answer, but don't add any extraneous information.
Don't engage in social chit-chat about patients.
When you go to a party or meet someone new, it's fairly typical to mention where you work if someone asks. If you work at a hospital, for example, and someone at a gathering asks how their friend, who happens to be at the same hospital where you work, is doing, and casually answering may feel like the friendly thing to do, but it is against HIPAA regulations.
Don't toss notes that contain any patient information in the trash.
It's vital that you make sure all patient information is properly managed, so don't casually crumple up a sticky note or sheet of paper where you quickly wrote some notes that you needed to enter in the computer. Any paper notes of this type need to be not only shredded but cross-shredded to make them completely unreadable.
Don't leave computer programs unlocked.
Whether you're working from home or in the facility, make sure your computer that contains patient information is never left open for anyone unauthorized to access. Always take that extra second or two to lock the screen before walking away. That way, you have the assurance no one can walk past and see private patient data.
Avoid using any type of unencrypted messaging.
For example, if the doctor needs to know a patient's current blood pressure, it may be convenient to text the information, but a text message can be intercepted by hackers, so texting the information isn't an acceptable way to get it to the doctor.
Nurses and HIPAA are both all about patient care and protection
You work hard to protect your patients' health, while HIPAA regulations exist to protect the privacy of each patient. At its core, HIPAA is all about protecting the rights of patients, and there are so many places a privacy breach can occur.
A patient's privacy can be breached by someone overhearing a conversation. Privacy can be broken by something like notes you write when getting organized for your shift if those notes end up in a trash bin. Even the tech you use to do your job more effectively can cause privacy breaches, so it's important to stay alert to potential violations to protect your career and your patients.