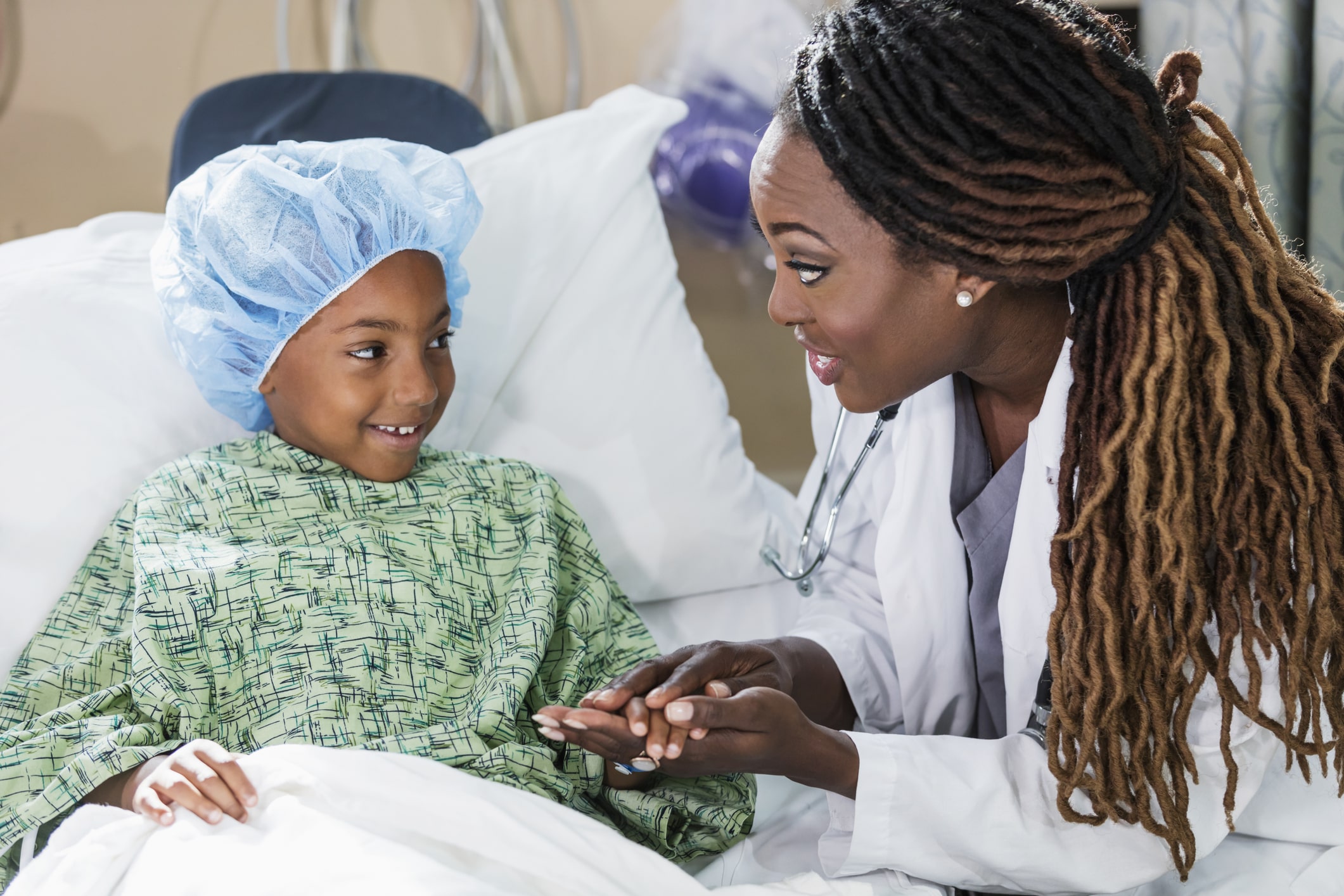 9 Reasons to Become a Pediatric Nurse
Most parents will agree that there is nothing they hold more dear than their children. For this reason, choosing to specialize as a pediatric nurse comes with heavy responsibility but can also be incredibly fulfilling. Here are nine reasons why you should consider pursuing a career as a pediatric nurse.
Visit AMN Healthcare to find a traveling pediatric nurse position and offer care and comfort to children across the country.
9 Reasons to Specialize as a Pediatric Nurse
1. Education Flexibility
Studying to become a pediatric nurse has some flexibility when it comes to educational requirements, and students can choose to complete their schooling as pediatric registered nurses or continue to pursue licensure as a pediatric nurse practitioner. RNs in pediatrics are trained to handle direct care of their young patients. Pediatric nurse practitioners are qualified to offer the same care but often focus their efforts on overall care management.
2. Financial Security
The average national salary for a pediatric nurse is $59,233 annually and rises steadily as experience increases. For pediatric nurse practitioners, the average national annual salary jumps up to $87,232, but the increase in pay over time is more gradual. In either case, you're likely to find a position that pays a livable wage.
3. Job Security
The nursing industry is experiencing rapid growth, so the demand for nurses of all types continues to rise. The Bureau of Labor Statistics (BLS) projects the employment of registered nurses to grow 15 percent between 2016 and 2026. For nurse practitioners, that number jumps to 36 percent. As the population increases, the need for pediatric nurses will continue to grow, ensuring the availability of open positions.
4. Work with Children
If you feel comfortable working with children and enjoy their company, choosing to be a pediatric nurse gives you a daily dose. Medical facilities can be frightening for kids, so a pediatric nurse has the responsibility of communicating with their young patients and making them feel comfortable. This means you get to capitalize on your inner child to let your patients know they aren't alone and use your imagination to make routine medical procedures more fun and engaging.
5. Influence Future Health Choices
For nurses in other specialties, the adult patients they see already have established health habits that can be damaging. The pediatric nurse has the opportunity to teach good health decisions before bad habits are established, making them influential over the health of future generations.
6. Daily Variety
As a pediatric nurse, you will provide care to kids throughout their entire childhood. This means you get the opportunity to work with newborns, toddlers, pre-teens and teenagers, ensuring each day brings something new. With so much variety in your work-week, you're less likely to suffer from burnout as opposed to other nursing focuses.
7. Support Family Members
Along with young patients, pediatric nurses work closely with parents and other family members. Having a child who needs medical attention can be devastating for families, and they'll often look to you for comfort and support. You have the opportunity to reassure them when they are frightened, console them through bad news and celebrate with them through successes.
8. Enjoy Patient Honesty and Positivity
Younger children don't have the weight of life-induced cynicism and will often approach a difficult situation with optimism. Although you may need to watch for responses given to earn your approval, children are generally more honest about their symptoms, making it easier to diagnose their medical condition and monitor their progress.
9. Be a Hero
Child patients often do not fully understand their condition and will seek out someone to put their trust in. As a pediatric nurse, you will often be the recipient of that gift. When your young charges are scared or upset, they will look to you for answers and will often believe you without question. When their condition begins to improve, they will not hesitate to express gratitude for all the care you've provided.
Children are the most innocent members of our society and deserve the best medical care available to them. As a pediatric nurse, you have the opportunity to help your young patients and their families navigate some of the most difficult journeys in their lives.
If you love children and have a passion for providing care, pediatric nursing might be exactly the job you're looking for.
Additional Nursing Resources: