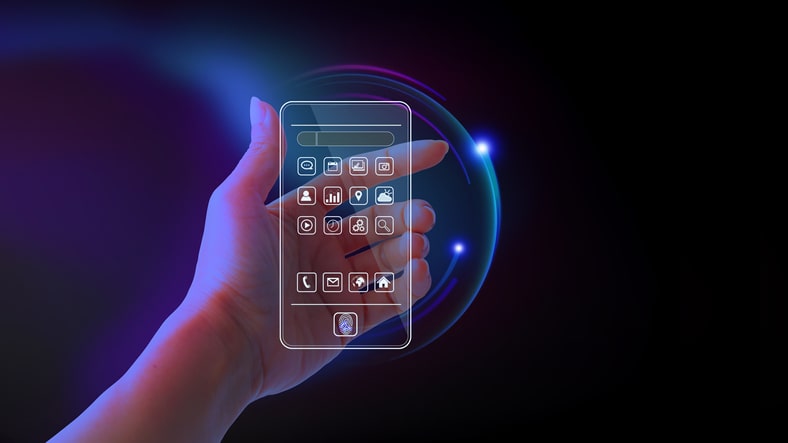 10 Top Apps for Emergency Medicine Practitioners
They say that no two shifts in emergency medicine are ever the same.
Not only are the cases unique, but each shift has a different ebb and flow of patients. Some shifts never seem to slow down, which leaves emergency practitioners with just a few precious minutes to look up important information.
That's why mobile apps for emergency medicine continue to grow in popularity.
More and more emergency physicians, advanced practitioners, and nurses are using their smartphones and tablets to access emergency medicine apps that will help them provide excellent care to vulnerable patients when the clock is ticking.
The Institute of Medicine has even endorsed the use of mobile resources at the point of care as a way to potentially reduce medication errors and other incidents that could harm a patient.
DISCOVER Emergency Medicine Locum Tenens Jobs.
10 Top Apps for Emergency Medicine
Have a few emergency medicine apps that you already rely on? See if your favorites made our list, then consider these other top apps to help with your patients:
1. ERres
This top-ranked emergency medicine app contains a wide variety of content on applicable topics ranging from toxicology to trauma, to intubation and sedation, medications, imaging, procedures, and more. Many professionals also like the decision-making rules in the ERres app. Available for iOS and Android.
2. Pedi STAT
Pedi STAT is an indispensable emergency medicine app for physicians, advanced practitioners, and nurses caring for pediatric patients. The rapid reference can help you quickly calculate the correct medication dosage for a child based on weight and age; it also contains valuable information such as resuscitation guidelines for young patients. Available for iOS and Android.
3. EMRA PressorDex
This app was designed by emergency medicine doctors for other emergency medicine doctors. It acts as a comprehensive therapeutic guide to the myriad of pressors, vasoactive drugs, continuous infusions, and other medications needed to treat critically ill patients. Provides concise tools for choosing the right medication and dosing regime for every case. Currently available only for iOS.
4. WikEM
Known as The Global Emergency Medicine Wiki, this emergency medicine app brings an extensive knowledge base to the point of care, with thousands of quick, problem-specific notes to help you assess and treat patients. The creators describe it as "the world's largest emergency medicine open-access reference resource." Available for iOS and Android.
5. palmEM
This quick yet comprehensive reference guide has an intuitive interface that is easy to use when you're harried and in a hurry. It puts the essentials of emergency medicine in the palm of your hand, covering hundreds of the most commonly encountered emergency conditions, plus clinical decision-making, medications, imaging tests, and more. Available for iOS and Android.
6. Emergency Medicine Flashcards
This mobile learning app, which contains 264 full-colored flashcards of clinical presentations that occur commonly in an emergency medicine setting, can help improve your visual diagnostic skills. It's based on the content in The Atlas of Emergency Medicine Flashcards from McGraw-Hill. Available for iOS and Android.
7. MediMath Medical Calculator
Pull up this app and quickly get the results you need. MediMath Medical Calculator contains 144 medical calculations and scoring tools, as well as other helpful resources and photos. Currently available for iOS.
8. QuickEM
Developed by an emergency physician for medical students, residents, and attending physicians, this emergency medicine app covers 50+ of the most common chief complaints encountered in the ED, plus 50+ of the most useful clinical decision rules. Also includes other tools that can aid in diagnosis and treatment, with special tips and features for those new to emergency medicine. Available for iOS and Android.
9. Emergency Central
Many practitioners consider this an all-in-one emergency medicine app for diagnosis and treatment, with its extensive collection of disease, drug, and test information. Includes 5-Minute Emergency Medicine Consult, Davis's Drug Guide (search for 5,000+ drugs), McGraw-Hill Medical's Diagnosaurus, Pocket Guide to Diagnostic Tests, and access to prime journals through PubMed. Available for iOS and Android.
10. Google Translate
Though not a medicine-specific app, many emergency MDs, PAs, NPs, and RNs find Google Translate to be invaluable in the ED for dealing with critically ill or injured patients and their families who speak a different language. It can translate between English and 100+ other languages. And it's free. Available for iOS and Android.
More Resources for Emergency Medicine Apps
iMedicalApps – An independent online resource for medical professionals, patients, and analysts interested in mobile medical technology and health care apps.
FIND YOUR new favorite place in locations across the country.
Search Emergency Medicine Jobs Now
CONTACT an AMN Healthcare recruiter by completing the form on the right side of this page.