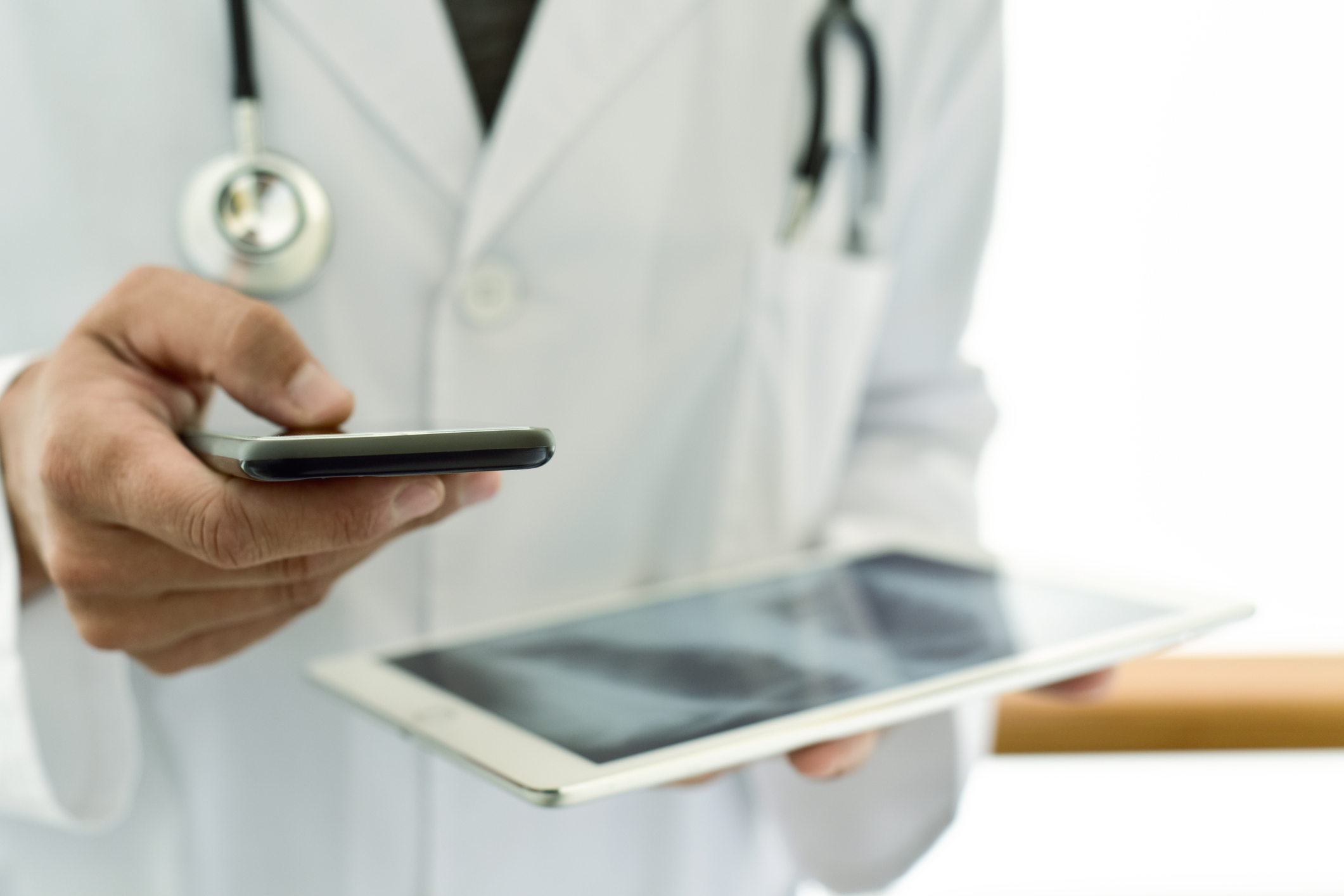 9 Time-Saving Apps for Physicians
Medical technology is continually evolving and handheld devices and their apps are a part of that change process.
Just like in personal use, the best apps for physicians provide quick, shareable information, crowd-sourcing, real-time communication, current medical news, and connection to peers. When used correctly, they can actually help you spend more face time with patients and provide better quality care.
The following physician apps can improve your practice and save you, and your patients, time and money.
1. Epocrates
Used by over 1 million healthcare professionals worldwide, Epocrates is the leading point-of-care app for physicians. It offers immediate access to clinical practice guidelines, drug interactions (up to 30 at a time), a pill ID assistant, health insurance formularies and text messaging that meets HIPAA standards. The app and most of its content is free, but access to additional information and functionality requires a paid subscription to Epocrates Essentials.
2. Medscape
Medscape provides many of the same features as Epocrates at no charge—including a pill ID tool and formulary information. In the Medscape Consult feature, a doctor can crowd-source input on their cases, drawing from 250 thousand physicians with diverse experiences. This popular app has recently added a feature allowing users to find the lowest priced drugs and to share discount cards with patients.
3. Doximity
Doximity is a sort of social networking app for physicians and other clinicians. Unlike apps that can waste your time, however, Doximity helps you check items off your "to do" list from your phone. Physicians can also earn free CME credit by reading articles in the app, send and receive HIPAA-secure faxes from an iPhone, connect with classmates and colleagues--individually or through the newsfeed--and privately check out physician job listings and salary comparisons. Practitioners can even call patients from their personal cell while displaying the office number. Doximity is free and includes a profile of every participating physician, nurse practitioner, physician assistant and pharmacist.
4. Figure1
Figure 1 is another free social network for physicians. In this app, physicians can securely share medical cases, page specialists for feedback, view and discuss rare conditions and more. Medical professionals from more 185 subspecialties are part of this scientific learning community. This app, which was founded on the sharing of medical images, automatically blocks faces and removes identifying information to meet HIPAA standards.
5. MDCalc
Created by physicians, for physicians, this free point-of-care app offers more than 350 clinical decision tools for 30+ specialties such as risk scores, diagnostic criteria and dosing calculators. The app also provides evidence-based content, the ability to work offline, and customizable lists of favorites and recently used features. This free app is used by over 1.2 million medical professionals to improve decision-making and workflow.
6. Journal Club
If the sentiment "So many articles, so little time" strikes a chord, Journal Club might be the ideal app for you. While other physician apps allow you to easily read articles from your device, Journal Club provides physician-written, peer-reviewed summaries of published medical research. Among other particulars, each summary includes the bottom line, major points, outcomes and criticisms—allowing you to quickly learn the most important information.
7. Case
The Case app has access to more than 18 million journal articles and helps you to find and stay up to date with the topics that are most important to you. You can program the app to find articles on certain topics, and it will also suggest articles based on your past viewing history. The app is free, however you may need a subscription to access the full text of some articles.
8. IM Your Doc
While IM Your Doc may sound more like a timesaver for patients, this HIPAA-compliant instant message app can reduce hospital readmissions, lower healthcare costs and increase patient satisfaction, while also connecting healthcare teams. Other features such as voice-to-text, group messaging, image-sharing and EHR/EMR compatibility make this a go-to communication app for medical providers.
9. Mobile EHRs/EMRs
Many electronic health records (EHRs), or electronic medical records (EMRs) provide apps or web portals for physicians who want to access records on their tablet or smartphone. Examples of EHR apps include Epic Haiku and Cerner PowerChart Touch. These apps can maximize their mobile platforms by allowing image uploads, and some of the physician apps mentioned above are already integrating their features with some EHR systems. Find out if yours provides a mobile option.