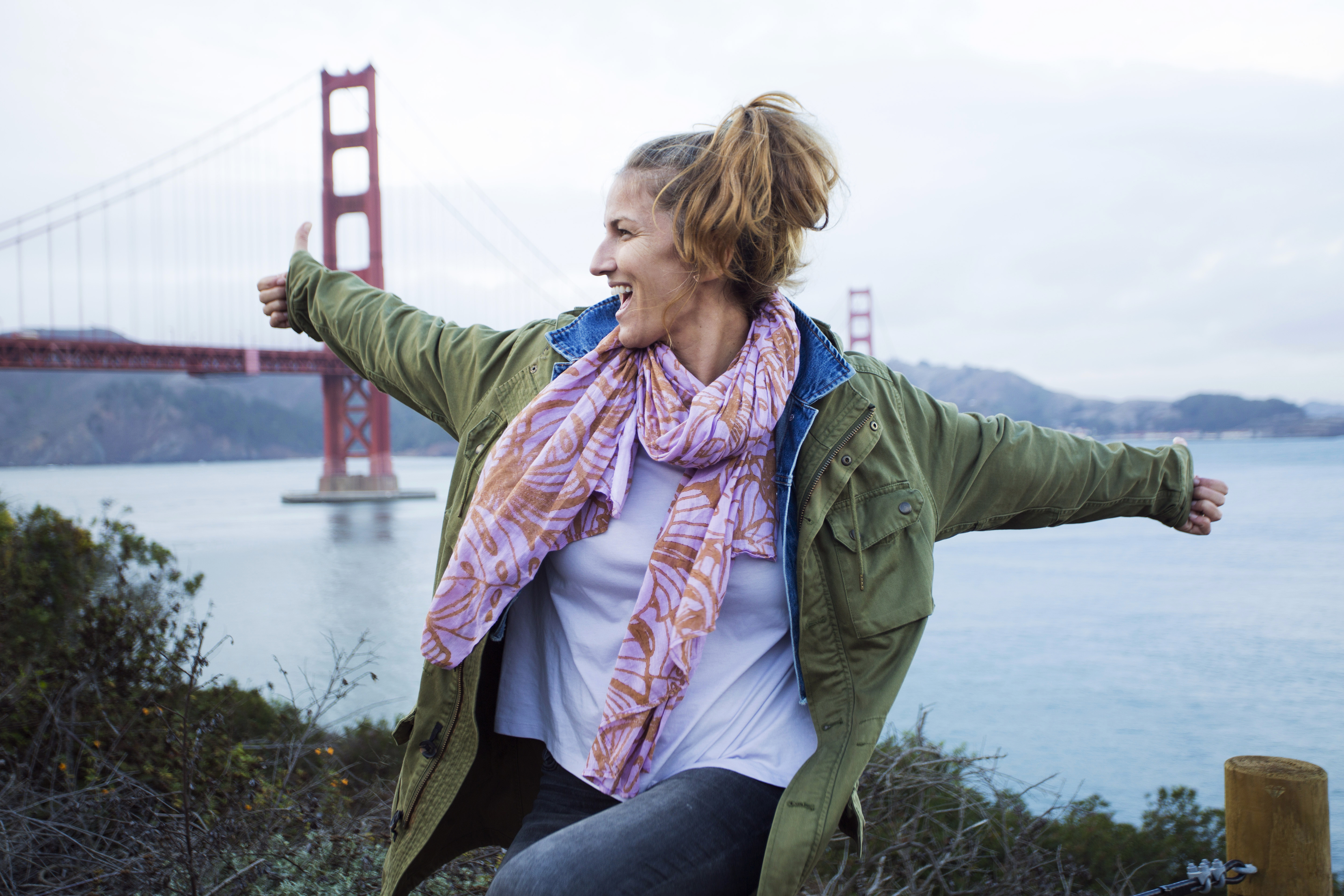 A Beginner's Guide to Travel Nursing
Travel nursing is a career path with almost unlimited opportunities.
"It's truly about going on an adventure while building your skills, helping people in need, and meeting your own financial goals along the way," says Carol S., a manager of recruitment for AMN Healthcare.
Travel nurses have the flexibility to choose when and where they work, with high-demand options across the country. But what can you expect if you choose this path?
This travel nursing guide covers the basics of what you need to know, including how to be successful as you take the first steps toward becoming a new travel nurse.
What is travel nursing?
Travel nurses take temporary assignments in healthcare facilities to augment their existing staff, often in high-need areas or units. Like a staff nurse, you generally work full time during your assignment. A typical travel nursing assignment is 13 weeks long, although some contracts can vary in length. Once your assignment ends, you're free to move on to the next adventure, or possibly sign a contract extension and stay a little longer.
You can enjoy numerous benefits when you become a travel nurse. You get to visit new places, work in new locations, meet new people, and build your resume and your professional network. You can take time off in between assignments and travel, visit family, or just relax. Plus, you can earn a terrific salary and other benefits as a travel nurse.
What are the qualifications to be a travel nurse?
Recent experience in the requested specialty is required for travel nurse jobs. The good news for newer nurses: some healthcare facilities only require one year of professional experience as a registered nurse now.
"But it depends on the facility," notes Carol. "Some do still require two years of experience. So you'll need to work with your recruiter to make sure you are looking at potential assignments that match up with your experience. If you have less experience, you may need to be a little more flexible when it comes to your first couple of assignments."
Every travel nurse must hold a valid nursing license and the basic life support (BLS) certification. Certain specialties may require other certifications, too. Your recruiter can help you verify the requirements for the positions that interest you. An agency's credentialing specialists can also help you obtain the information on how to apply for a new state license, if required.
Working with a travel nurse agency
Choosing a well-regarded travel nurse staffing agency can be the most important thing that you do when you decide to become a new travel nurse. There's no cost to you to work with an agency, but you do want to vet agencies before you pick one. A good place to start: check to see if the staffing agency is certified by the Joint Commission.
Carol also suggests looking for an agency that offers the most exclusive contracts with healthcare institutions that interest you, so you'll get the best pick of jobs. For example, AMN Healthcare has exclusive contracts with many of the nation's leading healthcare organizations. That means you get access to the most desirable job openings, and can expect a shorter turnaround when it comes to job offers and start dates.
"You also get the benefit of having an experienced support team with AMN Healthcare to help you every step along the way," adds Carol.
In addition to your personal recruiter, you'll have the support of credentialing specialists who will help you get ready for your new assignment. There is also a housing team to assist in finding you a furnished apartment, should you choose to have the agency set up your housing instead of opting for the housing stipend. Once you're on the job, you'll also have round-the-clock access to the clinical support team, who can answer any questions that might arise.
"You always have someone to turn to who can help you throughout your travel career," says Carol.
Other benefits of working for an established travel nursing agency like AMN Healthcare include competitive pay rates; free housing; free continuing education courses; medical, dental and vision insurance, and more. Your agency will usually pay to cover any new state licensing fees needed for your assignment, as well.
Choosing travel nurse assignments
As you embark upon your travel nursing career, start thinking about where you'd like to work. Travel nurses work in a variety of settings, including
Acute care hospitals

Ambulatory surgery centers

Community hospitals
Rehabilitation facilities

And more!
Plus, travel nurses are in demand all over the country, which means lots of choice locations to consider. So you'll want to set a few parameters regarding location, lifestyle, career goals, and financial rewards as you begin your travel nurse job search.
"This is the fun part: shopping for a job!" says Carol. "Everyone has different motivations when it comes to picking a travel assignment. You need to figure out what your top priorities are, because those priorities will dictate what assignments you will apply for."
Your recruiter will ask questions to help you determine those priorities and preferences. Luckily, the travel nursing lifestyle allows for plenty of flexibility. Perhaps you'll choose to work in a mid-size hospital that is close to home for your first assignment, but then want to experience a completely different part of the country and gain experience in a major academic medical center for the next one. Almost anything is possible.
Navigating travel nurse contracts
When you agree to take a travel nursing position, you'll receive a contract that will include vital information such as the shift you've agreed to work, your compensation, and terms of employment.
One thing to keep in mind: travel nurse job postings will often include a pay range. If you agree to a contract that includes health benefits, travel allowance and maybe certification reimbursement or license reimbursement, then likely the pay package will be on the lower end of the listed pay range. But if you choose to forego those benefits, then your pay package will be on the higher end of the pay range. Travel nursing pay rates are not based on tenure as an RN or how much travel experience you have.
Talk to your recruiter about what works best for you and your needs, and be sure you understand all of the contract terms before you agree to accept an offer. If you have specific tax-related questions involving your income, you may want to consult a CPA.
Ready to take the first step on your travel nursing journey?
If you're ready to embark on your next big adventure, then it's time to explore travel nursing opportunities with AMN Healthcare. Our experienced recruiters are here to help answer your questions, focus on your priorities, and provide guidance for every step of your journey. APPLY TODAY to connect with a recruiter and get started!
Get Started Today! Search Nursing Jobs