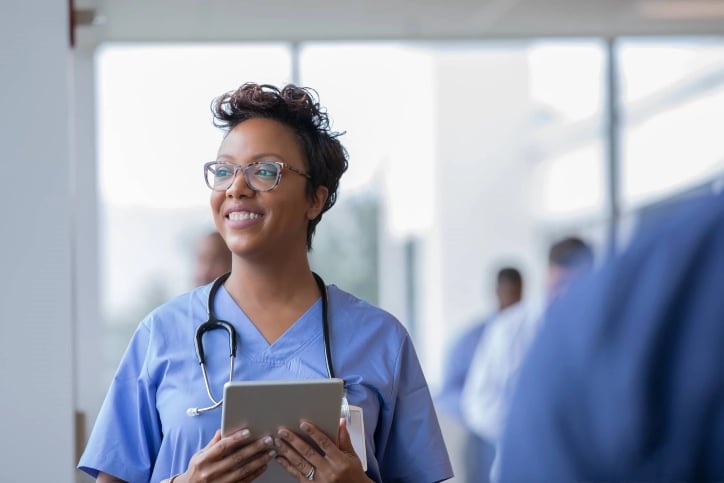 5 Nursing Career Paths for Adventurers
If you're adventurous in spirit, you might be looking for a nursing career path that's a bit out of the ordinary.
Fortunately, it's not all that difficult to find fulfillment in different nursing career paths and make a difference.
Below are five nursing career paths that will satisfy your hunger for adventure.
5 Popular Nursing Career Paths for Adventurers
1. Doctors Without Borders Nurse
With this position, you won't be simply establishing a new nursing career path; you'll be doing—literally—a world of good.
Doctors Without Borders (Medicins Sans Frontieres) is composed of dedicated healthcare practitioners and nurses who travel to regions all over the world.
You'll explore exotic locales and discover cultures you've only read about. Your patients will never forget your courage and generosity. And you'll forever value the experience and memories.
2. Travel Nursing
Travel nursing is the ultimate nursing career path for those who love adventure and travel.
As a travel nurse, you'll choose when and where you want to work from coastal California to the concrete jungle of New York City.
In addition, you'll earn more and qualify for travel nursing benefits, such as free housing and travel reimbursement and more.
Feel free to investigate a brand new destination and workplace environment every few months if you'd like.
Or stay in your own city and take a variety of assignments that match your desired availability and give you the work-life balance that's right for you.
Your options are virtually unlimited as a traveling nurse.
Check out our top travel nursing locations across the U.S.
3. Cruise Ship Nurse
People can suddenly become patients anywhere, including aboard a luxury ocean liner headed to the sun-drenched Caribbean or pristine Alaska.
Your onboard cases might range from sunburn or sprained ankles to life-threatening ailments and emergencies.
Every one of your days will be different. When you're not working, your off-time can be spent lounging on the pool deck, dancing in nightclubs, or dining in elegant restaurants on the seas.
4. U.S. Military Nurse
With your nursing degree, you'll always find a welcome destination with one of the branches of the U.S. Military and get to proudly serve your country in the process.
You can serve domestically or travel to international destinations. Wherever you go, you'll find opportunities to help those in critical need.
You can receive additional education opportunities and financial assistance, as well as paid room and board and possible cash bonuses.
5. Forensic Nurse
Wonder what it's like to fight crime? In this fulfilling nursing career path, you'll join law enforcement teams to help crime victims, collect evidence and identify injuries.
You'll be a valuable addition to a crime-fighting team and perhaps even provide courtroom testimony. In the eyes of crime victims, there will be no greater hero than you as a forensic nurse.
Find The Nursing Career Path That's Right For You
Have we piqued your curiosity? There are many different nursing career paths for those who crave excitement and adventure.
All there's left to do is find out what nursing career path fits your adventurous spirit.
Learn more about the exciting world of travel nursing and how to become a travel nurse.