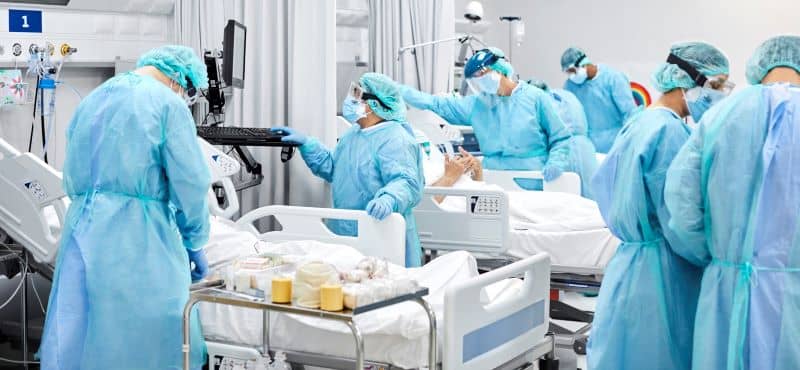 How to Become a Crisis Response Nurse
Chances are you began a career in nursing because you have a heart for helping people. The need for qualified nurses with big hearts like yours becomes even greater during times of crisis. Crisis response nurses are needed during natural disasters, global pandemics and other emergency situations.
Crisis response nurses are currently in high demand. When you've made the decision to seek a crisis nursing job, follow these steps to seamlessly turn that vision into a reality.
Keep your paperwork up to date. Crisis nurses are often needed at a moment's notice, so make sure to do your part in keeping your credentials, licenses, certifications, and immunizations valid at all times.
Stay prepared. Situations that call for crisis nurses are unpredictable, so you'll likely have a short lead time ahead of your assignment. Keeping your affairs in order and having a plan in place for your time away will allow for a smoother transition when the time comes.
Maintain your physical health. It's fair to assume that a crisis response nursing job will come with a greater amount of stress and sleep deprivation than you're used to. Prepare yourself mentally and physically by eating a healthy, well-balanced diet, exercising regularly, and getting enough sleep. You can also utilize these stress relievers for crisis nurses.
Speak to a AMN Healthcare recruiter. You've made the selfless decision to apply for a crisis nursing job. Bravo, and thank you on behalf of all the patients you're going to help. Contact a recruiter and let them know of your interest and availability and they will inform you of any necessary paperwork as well as next steps.
The Benefits of Crisis Response Nursing Jobs
AMN Healthcare is a leading crisis response nursing staffing agency. We have strong relationships with the nation's top hospitals and healthcare facilities, connecting them with highly qualified individuals seeking crisis nursing jobs. When your work with AMN Healthcare, you'll receive generous compensation, free housing, and day one benefits including health insurance, 401k matching and guaranteed work weeks.
Ready to take the next step in your career journey? Apply now for our Crisis Nursing jobs.