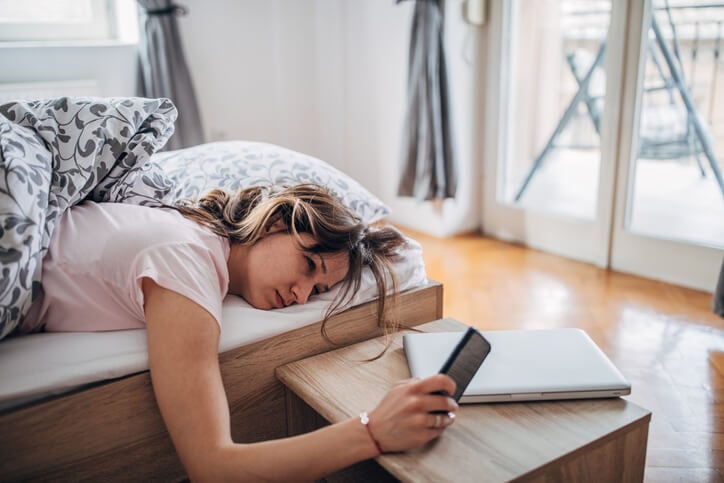 Survival Tips for Night Shift Nurses
Making the shift from day to night shift
If you've worked as a night shift nurse, you know the health and personal difficulties of adjusting. Night nurses complain about lack of sleep, depression, irritability, focus, driving fatigue, and general malaise. The National Sleep Foundation says that's just the tip of the iceberg affecting shift workers. One in six million Americans works the night shift, and the fall-out from lack of sleep isn't pretty.
According to WebMD, shift workers are more likely to develop health problems such as ulcers, insulin resistance, metabolic syndrome, and heart disease. Night-shift workers are more likely to experience social isolation and depression.
You can learn more about the consequences of sleep deprivation in Night Shift Nursing: The Dangers of Sleep Deprivation.
As a contract nurse far from friends and family, surviving the night shift depends on having some support network in your new assignment and familiarity with resources to make life easier (dry cleaning pick-up, a weekly maid, and food delivery, for example). Although you can do chores while everyone else is at work, sleep takes priority over a social life, and that can be isolating (especially in a new town).
If you're a night nurse, you probably will work from 11 p.m. to 7 a.m. So how do you cope with the challenges of flipping day and night shifts without flipping out? Keep cool, stay hydrated and focus on these tips from experienced night owls.
Wellness plays a major role
Experts agree that staying active during your breaks (take a walk, exercise) and working with others to keep you alert is a good start. Staying hydrated (alkaline or coconut water) and eating healthy (nuts, grains, fruits, proteins, and veggies while avoiding sugar and carbs) can be crucial.
Keep a nutritional low-glycemic snack bar and nutritional shake on hand to prevent low blood sugar. Caffeine helps unless it's the end of your shift.
Light affects your circadian rhythms, so keeping your area brightly lit (special light boxes, lamps, even special sun visors) can help keep you awake at work and help when you wake up at home. The best form of light to wake you up is stepping outside for natural light. On the flip side, avoid blue light (screens) when trying to wind down to sleep.
Loop in your supervisor
Asking your supervisor to schedule your night shifts together so you're not flip-flopping night and day shifts makes a big difference, and some hospitals even offer support groups, nurse forums, and message boards that can also be helpful for ideas on battling fatigue.
As for organizing your night shift duties, don't leave the most tedious tasks to the end of your shift when you're most likely to be fuzzy. Since you don't interact with patients and their families during the night shift, clear and concise shift transition communication is essential to giving the best patient care possible.
Tips for dealing with shift disorder
When you swing between night and day shifts, your body clock goes haywire. To mitigate the effects of night-shift fatigue, some nurses find exercising right after a shift can help you wind down before resting. Whatever your routine, sleeping must become your #1 priority. Some tips for optimizing your rest include:
Wear dark glasses on your way home to block sunlight. Don't run errands on the way home.
Keep to the same bedtime and wake schedule every day.
Eliminate noise and light in your bedroom. Black-out curtains, eye masks, and earplugs can help. And leave those digital devices in the other room.
Avoid caffeine and alcohol before your bedtime.
Working the night shift isn't for everyone, but sometimes it's a necessary evil. If you must work the night shift, it's important to understand the damage it can do to your body and mind if you don' take steps to maintain your health.
Are you a night owl? Check out our job search page to find a contract that fits your lifestyle or apply today to connect with a recruiting specialist!