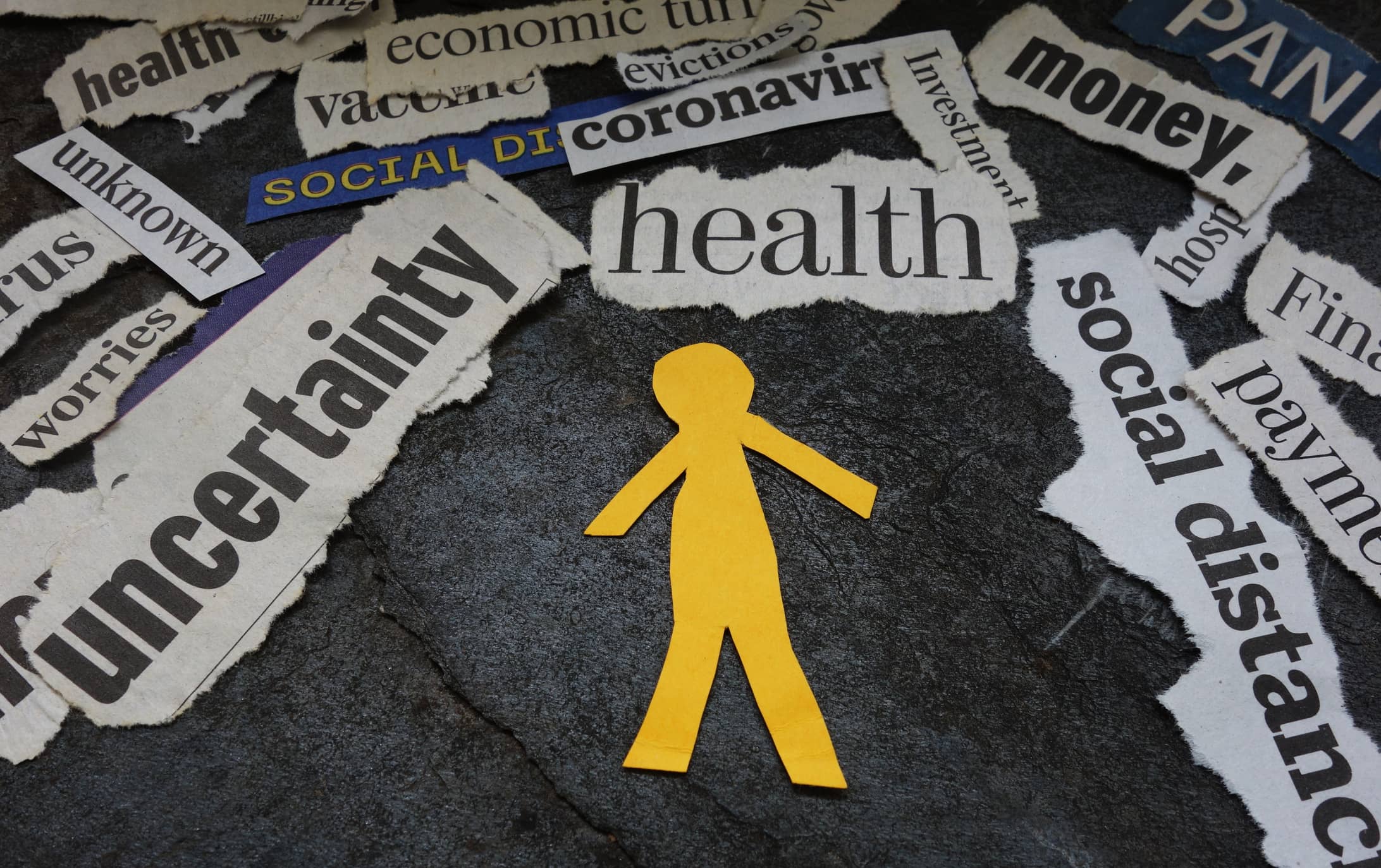 Twos Years Later: How to Take Care of Your Mental Health in the Era of COVID-19
As the two-year anniversary of the COVID-19 pandemic in the United States approaches, you may be experiencing a mix of emotions: exhaustion, disbelief, frustration and maybe a little hope.
You're not alone. The pandemic has had a profound impact on the mental health of the healthcare workforce.
After two of the hardest years for healthcare professionals in recent memory, it's worth taking time to evaluate the effect that the pandemic has had on your mental health and well-being, so you can figure out how to address your needs and keep moving forward.
Otherwise, you may risk crashing and burning, which would hurt you, your patients and your loved ones.
"We have to stay afloat," said Sue Painter, DNP, PMHNP-BC, director of the Family Systems Psychiatric Mental Health Program at Case Western Reserve University's Frances Payne Bolton School of Nursing in Cleveland, Ohio. "We have to take care of ourselves so we can take care of our families."
How to Take Care of Your Mental Health in the Era of COVID
Balance Your Consumption of COVID-19 Info
The news about COVID-19, including the impact on the economy, research into treatments, changing guidelines, the debate about vaccines, and the ever-growing number of cases and deaths can be relentless—and all-consuming.
Some laypeople may be able to shut it out for a time, but nurses and other healthcare professionals don't have the luxury of just deciding to not think about COVID-19. Safety protocols and symptom assessment are part of the work that they do every day. They must stay abreast of the latest information about COVID-19 testing, diagnosis and treatment. And that can be stressful.
"But in your off time or personal life, we must all take a break," said psychiatrist Vinay Saranga, MD, founder of Saranga Comprehensive Psychiatry in North Carolina.
"You don't have to look far to find other topics to focus on and discuss with people," Saranga said. "Or find safe activities that you enjoy to free your mind of the COVID-19 talk. Whatever it is that you enjoy and can do safely, do more of it right now."
Pay Attention to Your Feelings
This is not the time to downplay the effect that stress may have had on you–and may still be having on you. Pay attention to how that stress may be showing up in your body. You might have trouble concentrating, or you might have trouble sleeping.
Chronic stress often causes people's muscles to tense up, and you may develop muscle pains or headaches as a result. It can affect other bodily systems as well, according to the American Psychological Association. Over the long term, it can lead to ongoing health problems, too.
Figure out the best way for you to mitigate some of the effects of that stress, even if it requires some trial and error.
"Engaging in self-care is easier said than done," acknowledged Jennifer Geren, PhD, a psychologist at Executive Mental Health in California.
As you seek to address the stressors in your work and life, you might start with very simple activities like sitting quietly and just focusing on your breathing for a few minutes. Then figure out some ongoing activities that can help you cope.
Don't Downplay Your Own Needs
Nurses always seem to put themselves last, choosing to attend to others' needs. But two years into the pandemic, when everyone is feeling the strain, it's time to revisit that tendency and reprioritize your own needs. You must find balance, or you will risk burning out.
"Pandemic or not, nursing burnout is real, and it has become normalized in our industry," observed Jami Carder, BSN, RN, a trauma recovery coach and meditation instructor. "In any setting, you will find that nurses are expected to perform 12 hours of work within an eight-hour shift."
So, consider your boundaries. What will work to protect you while still allowing you to do the work that you love?
Protecting yourself might mean saying "no" to some things, like turning down an overtime shift, or saying "no" to something that pushes your stress levels above your ability to cope. It might mean saying "yes" to finding some time to exercise, socialize, rest or spend time participating in an activity that refreshes your reserves.
"I think it's imperative that we look at how much energy we are willing to invest over and beyond what we are humanly capable of doing," said Painter.
Consider Seeking Professional Help
A counselor, a therapist, a psychiatrist or other type of mental health professional may be able to help you. Therapy, where you can discuss your feelings, decompress and develop some coping strategies, might be the right option for you. Or you may benefit from medication or other types of treatment.
"And please remember that there is absolutely nothing to be embarrassed or ashamed about," said Saranga. "Taking care of your mental health is no different than taking care of any other health issue."
AMN Healthcare supports our healthcare professionals on assignment through clinical liaisons and our employee assistance program, including mental health services.
Get answers to frequently asked questions or search all crisis response COVID-19 jobs.