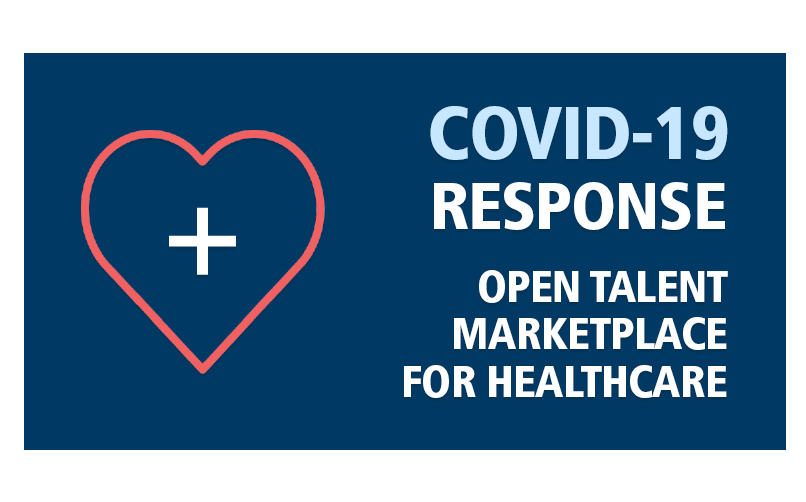 Open Talent Marketplace: Casting a Wide Net for Healthcare Professionals
AMN vendor management technology provides a 24/7 portal to connect healthcare facilities, at no charge to them, with a vast network of regional and national staffing agencies. Endorsed by the Greater New York Hospital Association, the portal allows facilities to set up an account in as little as one day, and then immediately start communicating needs.
Healthcare providers are vetted through a standardized credentialing/compliance process that allows them to get paired to an assignment quickly.
This platform can help facilities dealing with:
This platform can help facilities dealing with:
Increased census
Shortages in ER, ICU, Respiratory and other units
Unavailability of core staff to fill shifts
Daily or long-term needs
Hospital associations and facilities will see immediate benefits from the Open Talent Marketplace:
Instant access to a network of staffing agencies with a large candidate pool
Flexibility to choose your staffing agency partners
Greater efficiency; elimination of unnecessary phone calls and emails
There is no cost to a healthcare facility to join. To get started immediately, call our Hotline at 800-887-1456.