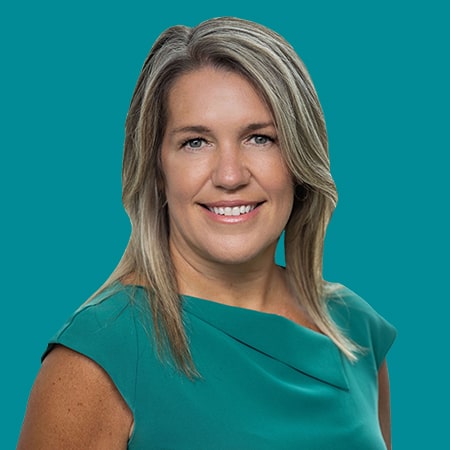 Kelly Rakowski, Group President and Chief Operating Officer, Strategic Talent Solutions for AMN Healthcare, is responsible for the leadership of enterprise/MSP strategic sales and account management, workforce technology solutions, and strategic outsourced solutions.
Ms. Rakowski's experience includes a rich background in healthcare leadership and transformation. With over 25 years of healthcare-related consulting and services experience, she brings expertise in strategy, client service delivery, performance improvement, and cultural excellence.
Prior to this role, Ms. Rakowski was President of Leadership Solutions at AMN Healthcare. Prior to joining AMN Healthcare in 2018, she was the senior vice president of advisory services at Premier, Inc., comprised of operational transformation, population health strategy, and clinical quality and safety improvement. Ms. Rakowski previously led healthcare consulting groups with several large firms, including Accenture, EY/Capgemini, GE Healthcare, and Xerox. Ms. Rakowski has a bachelor's degree in Economics from the University of Rochester and a master's degree in Health Services Administration from the University of Michigan.
Talent Management
To address the need for coordinated, enterprise-wide talent solutions, AMN Healthcare and Randstad have partnered to deliver the only Integrated Talent Solution in the healthcare industry.
This single, integrated total workforce program addresses today's broad and diverse needs, providing one go-to resource for all of your healthcare talent—clinical and non-clinical, permanent, contingent, data, and technology.