Cary Grace is the President and Chief Executive Officer of AMN Healthcare Services, Inc., (AMN). Ms. Grace is a transformational leader with 30 years of experience developing and executing profitable growth strategies for leading financial and professional service organizations across human capital, healthcare, investment management, finance, and M&A.
Ms. Grace previously served as the former CEO of Global Retirement, Investment and Human Capital at Aon, an organization that is a leader in risk management, retirement, health and human capital solutions. Her background also includes more than 20 years at Bank of America and JPMorgan, where she led several national businesses and functions. Ms. Grace holds both corporate and nonprofit board positions, including State Farm Insurance, League Inc. and the Rush University Medical Center Board of Trustees. She is a member of the Healthcare Leadership Council, and she is a passionate supporter of diversity and inclusion efforts.
Ms. Grace holds a bachelor's degree from Georgetown University, where she was a Baker Scholar, and an MBA from Northwestern University, Kellogg School of Management.
Our Impact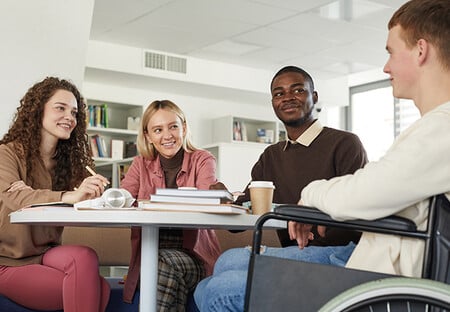 At AMN Healthcare, we are always looking for ways to make an impact. Our passion spans beyond the healthcare industry, and we are proud to be proactive community collaborators and active charitable contributors.
We thrive when we change lives and communities for the better through a combination of:
Charitable giving
Corporate sponsorships
In-kind donations
Scholarship programs
Team member gift-matching and grant-making
Team member volunteerism