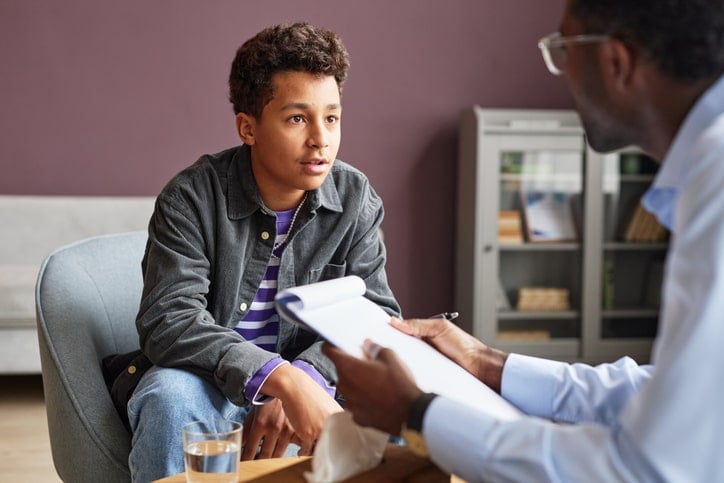 What It's Like to Work as a Locum Tenens Psychiatrist
Locum Psychiatry jobs have been growing in popularity in recent years, as they offer psychiatrists and psychiatric nurse practitioners opportunities to practice in different settings and in various geographical areas.
But what is it really like to practice locum tenens psychiatry?
"I love the travel, and it's easy for me," said psychiatrist Sonja McShan, MD, who adopted the locum lifestyle after completing her residency in 2006. They take care of housing and transportation. You can try different cities, different states.
Dr. McShan, who works with AMN Healthcare, has practiced in Iowa, Texas, Maryland, and Illinois.
"They have opportunities everywhere," she said.
5 Common Questions About Locum Tenens Psychiatry
1. What is the current demand for locum psychiatrists?
There is tremendous demand for psychiatry services," said Michelle Chambers, senior manager of recruiting for the behavioral health division of AMN Healthcare company. The reason for such high demand is there are not as many psychiatrists coming out of residency programs, coupled with an increased need for access to mental health services across the country. I've been recruiting psychiatrists for over 18 years, and the current demand is higher than ever.
The need is for board-certified psychiatrists to work with a variety of populations: adult inpatient, outpatient, child and adolescent, geriatric, addiction, and forensic settings.
More than 44 million people in the United States suffer from mental health disorders, according to the National Institute of Mental Health. Yet only half of them receive treatment.
2. Where are locum psychiatry jobs located?
Locum Psychiatry jobs are broadly available across the United States, according to Chambers.
"We see the full gamut of practice settings: hospitals, outpatient clinics, veteran facilities, Indian Health Services, correctional sites, private practices. Where there is a need, we will source psychiatrists accordingly," she said.
3. What are locum assignments like?
The average assignment runs three months but can range from just a couple of weeks up to six months or more. Locum tenens psychiatry jobs may cover a permanent physician's vacation, cover maternity leave, or give permanent providers an opportunity for time off to avoid burnout.
Dr. McShan has worked in some positions for years. It depends on how well she likes the position and the client's needs. She practiced in a state hospital for six years, with three as the medical director, all while maintaining a locum tenens status.
If I like the site, I will stay," Dr. McShan said.
Locum Psychiatry jobs can be full-time or part-time. Sometimes, physicians will work a locum position for years, either going on-site to a nearby clinic or seeing patients through telehealth from their primary office.
One psychiatrist Chambers works with provides telepsychiatry visits at three different sites from his private practice. He might give the remote sites anywhere from four to 16 hours per week. A nurse or other support person at the remote site helps with the logistics. Telepsychiatry improves patient access to services.
I think we will see more clinics going this route, rather than providers actually going to the site," Chambers said.
4. What are the benefits for locum psychiatrists?
The biggest benefit is the flexibility locum tenens offers," Chambers said. "They can work as much or as little as they want. They can explore different settings."
AMN Healthcare covers locum tenens psychiatrists' travel and housing expenses and can assist with obtaining licenses.
Our experienced consultants help them to navigate the maze of opportunities out there," Chambers said.
Physicians working locum tenens psychiatry are considered independent contractors. Dr. McShan recommends locum tenens hire an accountant to help with taxes. Locum physicians do not receive health or dental benefits, but AMN Healthcare provides malpractice insurance, in addition to the travel reimbursements.
5. Who does locum tenens appeal to?
A variety of physicians, including psychiatrists, opt for locum tenens work to earn additional money, try out different settings, or travel.
Psychiatrists just out of residency can explore different settings as they launch their career, while psychiatrists near retirement may want to work part-time or just in the winter in Florida or another Southern state, or in the summer in a Northern state like Minnesota. Locum assignments can also be a great transitional step between permanent positions.
Chambers works to match psychiatrists to the settings and time frame they want to work. If the physician finds a place he or she would like to work for long term, that's possible.
"Most of our clients are recruiting for a permanent psychiatrist," Chambers said. 'The doctor doing locums can test drive a position before embarking on a permanent situation, and the client can do the same. The doctor can get a good sense of what is going on in the hospital before signing on the dotted line.
Advice for Locum Physicians
"Go into it with an open mind," Dr. McShan suggested. "This allows for flexibility."
Chambers recommends that physicians considering locum tenens psychiatry jobs partner with a recruiting consultant, who can guide them through the processes and be an advocate.
Locums is a great way for a psychiatrist to go," Chambers said. "There are plenty of opportunities out there. You can make a full living doing locum tenens work. It offers flexibility, and you can see the world. I think it is a wonderful option."
AMN Healthcare places psychiatrists and other physicians and advanced practitioners in locum jobs around the country. Our recruiters are ready to help you take the first step! Contact us today by completing the form on the right of this page. One of our locums psychiatry recruiters will get back to you to answer any questions you may have.