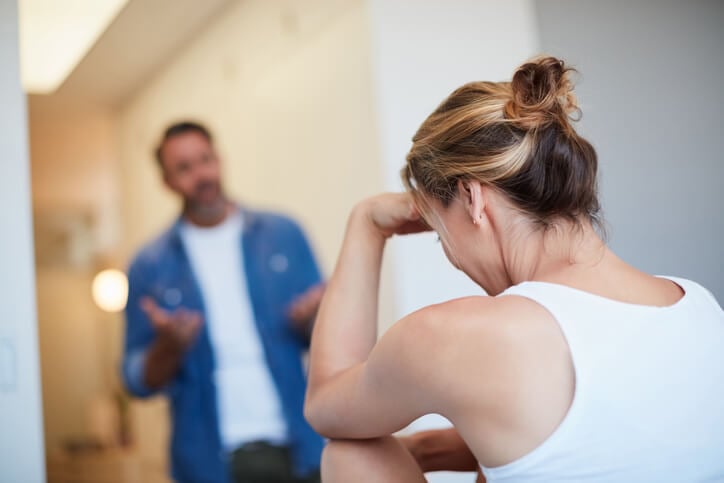 Nursing Stress Can Lead to High Divorce Rates
Nursing is a high stress job, so it's not surprising that many marriages don't last. Juggling home and family with a demanding nursing shift leads to high divorce rates, even if the spouse is also a healthcare professional.
Overall, over the past three decades the U.S. divorce rate has continued to drop thanks to later marriages, birth control, more equitable gender roles and a growing acceptance of family counseling. Yet the divorce rate for nurses is still higher than doctors and other professions, especially for women. According to University of Minnesota professor William Doherty, "two-thirds of divorces are initiated by women." Nursing ranks in the top ten professions most likely to divorce.
Business Insider reports that nursing, psychiatric and home health aides share a 28.95% divorce rate, higher than other professions. Some psychologists believe that long hours caring for other people translates to stress at home and higher divorce rates. Among the contributing factors are long hours (including weekend/holiday shifts) mandatory overtime, inadequate pay, short staffing and demanding patient care.
Coming home to care for small children, paying bills and doing housework interferes with husband/wife quality time and communication. A lack of empathy is another factor; some nurses feel that no matter how much their spouse listens, they don't understand the stress a nurse endures on the job.
Divorce rates are lower for physicians, who don't have the same work/life balance issues as nurses thanks to higher compensation, on-the-job support staff and higher work satisfaction. For both nurses and doctors, the temptation to stray outside the marriage because of long hours is also cited as another contributing factor to marital stress.
U.S. Census Bureau's American Community Survey. They looked at the rates of divorce for 6.3 million individuals in non-health care related professions, as well as 250,000 physicians, dentists, pharmacists, nurses, and health care executives.
35% for all non-healthcare workers
33% for nurses
31% for healthcare executives
27% for lawyers
25% for dentists
24% for physicians
23% for pharmacists
So how can nurses deal with the stress that leads to divorce? Nip it in the bud. Write down a list of what's bugging you and ask your spouse to do the same. If need be, seek counseling to illuminate the issues and explore the solutions. Put anger and dissatisfaction on the back burner and heal thy relationship. Other tips include:
Be friends with yourself. Leave work at work and make time for you. Before you head home, stop for a latte, go to the gym, chat with a pal or do yoga. Make your mantra "don't sweat the small stuff." It works.
Remain faithful. Let go of the fantasy that someone better is out there for you. Ask yourself what you want out of a relationship and why your current one isn't fulfilling.
Connect lovingly every day, even if it's a funny pet video by text. Saying I love you and hearing a term of endearment can reduce stress at work.
Try touching, holding hands, sitting together watching a favorite movie, giving and getting a neck rub, even spooning in bed. Silence can heal when words fail and it produces happy oxytocin hormones and makes you closer.
Eliminate passive/aggressive communication, nagging and jabs. Ask for what you need and notice what you get. Compliment your spouse routinely and expect the same in return.
Do things together. If you and your spouse are both nurses, you can both take advantage of a travel nursing assignment to rejuvenate your relationship. Walking a beach at sunset or skiing on your day off may be just the ticket to reducing work-related relationship stress.
Spend time apart. This can be for a day at a spa or golfing or for a weekend jaunt with your best friends. Getting away for a short time gives you a fresh perspective and relieves stress.
Renew your relationship with a travel nursing assignment somewhere you've always wanted to live! With free housing, amazing perks and top pay, your next travel nursing assignment is like a mini-paid vacation. Search jobs by specialty and location now.