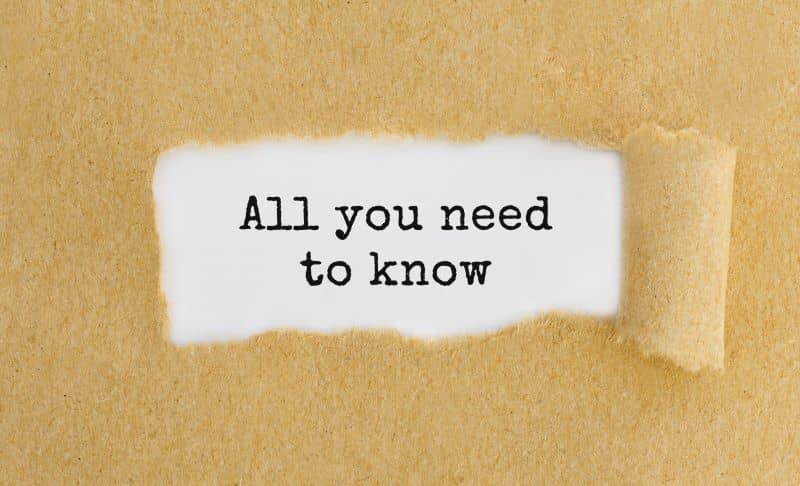 10 Things Travel Nurses Should Know About the Nurse Licensure Compact
Busy nurses are always keen to eliminate red tape, simplify processes and conserve precious time—whether during their shift or when applying to work across state lines. Luckily, the Nurse Licensure Compact is a great mechanism for streamlining your eligibility for a variety of travel nursing opportunities in compact nursing states.
What is the Nurse Licensure Compact?
The Nurse Licensure Compact (NLC), coordinated by the National Council of State Boards of Nursing (NCSBN), offers multistate licensure for eligible nurses to practice in any of the compact's participating nursing compact states, without having to apply for additional licensure.
The compact's mission is to "advance public protection and access to care through the mutual recognition of one state-based license that is enforced locally and recognized nationally."
The original compact was enacted in 2000 and was revised to include additional provisions and clarifications in 2015. This updated agreement, previously referred to as the enhanced NLC or eNLC, was enacted in January 2018 and has been adopted by all participating states. Since that time, the NLC has continued to grow and add more compact states.
To help you better understand the compact and how it might affect your career, AMN Healthcare has compiled a list of the top 10 things travel nurses should know about multistate nurse licensure and the nursing compact states.
10 Top Facts About the Nurse Licensure Compact
Nurses must legally reside in a designated nursing compact state (or U.S. territory) and meet that state's licensure requirements. In other words, your primary state of residence or home state—where you file your tax return—must be one of the compact nursing states. See current list, below.
RNs and LPNs/LVNs holding an active nursing license in good standing with the board of nursing (BON) in a compact member state are covered by the Nurse Licensure Compact; advanced practice nurses are covered by a different APRN Compact.
The Nurse Licensure Compact enables nurses to fill travel nursing positions in other nursing compact states without the need to obtain additional licenses. If you live in a compact state but are not sure if you hold a single-state or multistate nursing license, you can verify via Nursys.com.
Travel nurses with compact nursing licenses must still obtain new state licenses to qualify for jobs in non-compact states. (Travelers who reside in non-compact states must obtain a new license in every state where they choose to work.)
Upon receiving your multistate nursing license, your work history, specialty, and other pertinent information will be stored in a shared database accessible by all the nursing compact states.
All non-compact states wishing to participate in the compact must enact legislation to be included in the NLC. Travel nurses and others are encouraged to contact their state representatives to show support for the compact.
The NLC multistate nursing license allows nurses to provide nursing services in any of the compact states, either in person or virtually, such as via telenursing. Additionally, it allows nurses to quickly respond to provide nursing services during a disaster in other compact states.
The NLC also allows nurse educators who hold multistate licenses to teach via distance education in all compact nursing states.
Nurses wishing to apply for a multistate nursing license can find information on the NCSBN site, but will need to go through their state board of nursing to apply for licensure by exam or by endorsement. Licensure fees vary by state.
Nurses who are applying for a multistate nursing license will need to meet 11 uniform licensure requirements. If you do not meet these requirements you may still be eligible for a single-state nursing license.
Current List of Nursing Compact States
As of February 2023, there are 39 states and jurisdictions that currently participate in the Nurse Licensure Compact. The most recent jurisdiction to enact the compact was the Virgin Islands. The latest state to implement the compact was Ohio, which began issuing multistate nursing licenses on January 1, 2023.
The 36 nursing compact states that have fully implemented the NLC are:
| | | | |
| --- | --- | --- | --- |
| Alabama | Iowa | Nebraska | South Dakota |
| Arizona | Kansas | New Hampshire | Tennessee |
| Arkansas | Kentucky | New Jersey | Texas |
| Colorado | Louisiana | New Mexico | Utah |
| Delaware | Maine | North Carolina | Vermont |
| Florida | Maryland | North Dakota | Virginia |
| Georgia | Mississippi | Ohio | West Virginia |
| Idaho | Missouri | Oklahoma | Wisconsin |
| Indiana | Montana | South Carolina | Wyoming |
The Virgin Islands and Pennsylvania both enacted the compact in 2021, but are still awaiting implementation. Guam has partially implemented the compact, which means that travel nurses can practice in Guam if they already hold a multistate license in another NLC jurisdiction, but Guam residents cannot currently obtain a multistate license.
More details about the NLC—including answers to frequently asked questions and the most current list of participating compact states—can be found on the NCSBN's NLC site, or the stand-alone site, NurseCompact.com.