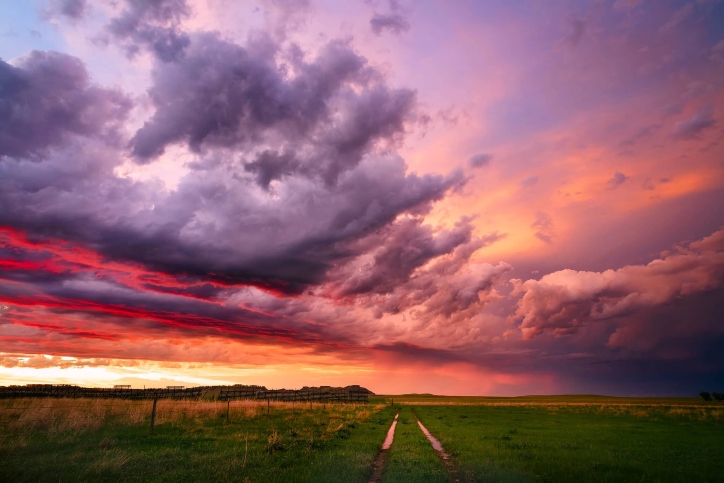 Best Midwest States For Travel Nursing Jobs
Travel nursing jobs can take you anywhere in the country, and while many travel nurses choose popular, big-city destinations, smaller Midwestern states have their own unique appeal. Smaller cities in these states often offer more opportunities, especially compared to larger coastal cities where you face more competition for coveted jobs. Larger cities are also prone to traffic congestion and higher crime rates that make them less appealing, despite the lovely environments. Travel nursing jobs in smaller locales can also provide you with a better sense of accomplishment because you can more easily see the impact you're having on the community. This is especially true in rural communities that find it difficult to attract skilled healthcare professionals.
Nursing Licensure Compact In The Midwest
According to Business Insider, the Census Bureau describes the Midwest as consisting of Indiana, Illinois, Iowa, Kansas, Michigan, Minnesota, Missouri, Nebraska, North Dakota, Ohio, South Dakota and Wisconsin. Of these 12 Midwest states, Illinois, Minnesota and Ohio aren't currently part of the Nursing Licensure Compact (NLC). Indiana is still awaiting implementation, and Michigan is awaiting pending legislation to join the NLC. Six of the remaining states are already part of the NLC, and Kansas has enacted it and has an implementation date of July 1, 2019.
The Nursing Licensure Compact lets nurses who legally reside in a designated NLC state to cross borders and work in other NLC states without any need to apply for a separate nursing license or endorsement. Travel nurses with compact nursing licenses who want to accept travel nursing jobs in a non-compact state must obtain a new license in this state before beginning work. This likely makes Illinois, Minnesota and Ohio the least popular of the Midwest states for traveling nurses.
North And South Dakota
According to Georgetown University's Center on Education and the Workforce, South Dakota is projected to have the highest share of nursing professionals in its healthcare workforce by 2020, and North Dakota is expected to have the highest concentration of nursing professionals. Both states are two of the least populated in the country, which equals less traffic and congestion, and they're both noted for lower crime rates, taxes and cost of living. For outdoor enthusiasts, both states also offer lots of adventures, including tons of great hiking venues.
Discover different things to love about all the Midwest states when you find travel nursing jobs at AMN Healthcare that take you to new places on every assignment.
Kansas
Kansas is one of the newest states to enact the NLC with an implementation date of July 1, 2019. This pushes this rural state up in the ranks as one of the best Midwest states for travel nursing jobs. The state is predicted to have a nursing shortage of 5,900 positions by the year 2020 and is noted for rural hospitals and health centers in need of skilled healthcare providers. If you're looking for ample job opportunities, Kansas is definitely one of the best in the Midwest.
Wisconsin
Wisconsin boasts a relatively low cost of living that's approximately 6.5 percent lower than the national average. It's also home to several top-ranked hospitals, including two hospitals located in Milwaukee that landed on the 2019 Becker's Hospital Review of the top 100 hospitals across the nation. These included the Froedtert Hospital and Medical College of Wisconsin, which are both parts of a regional health network, and Aurora St. Luke's Medical Center, the flagship hospital of Aurora Health Care, an integrated healthcare system.
Minnesota
In 2019, WalletHub ranked the best states for nurses to work in and Minnesota came in first for the work environment and ranked No. 2 overall nationwide. While this makes it a great Midwest state, it has yet to join the NLC, so travel nurses are less likely to choose this location. The prestigious Mayo Clinic is located in Rochester and also landed on the Top 100 on the 2019 Becker's Hospital Review.
Iowa
U.S. News & World Reports ranked Iowa the No. 1 state in the country in 2018. Iowa is an attractive place for travel nursing assignments with a cost of living that's 5.3 percent below the national average and has a booming healthcare sector due to the growing number of older residents.
When considering any area of the country for your next travel nursing assignment, focus on states that offer the kind of environment you thrive in and activities you enjoy doing on your off time. Whether you trek to the Midwest or another part of the country, as a travel nurse you can explore the nation while learning new skills and building your resume.