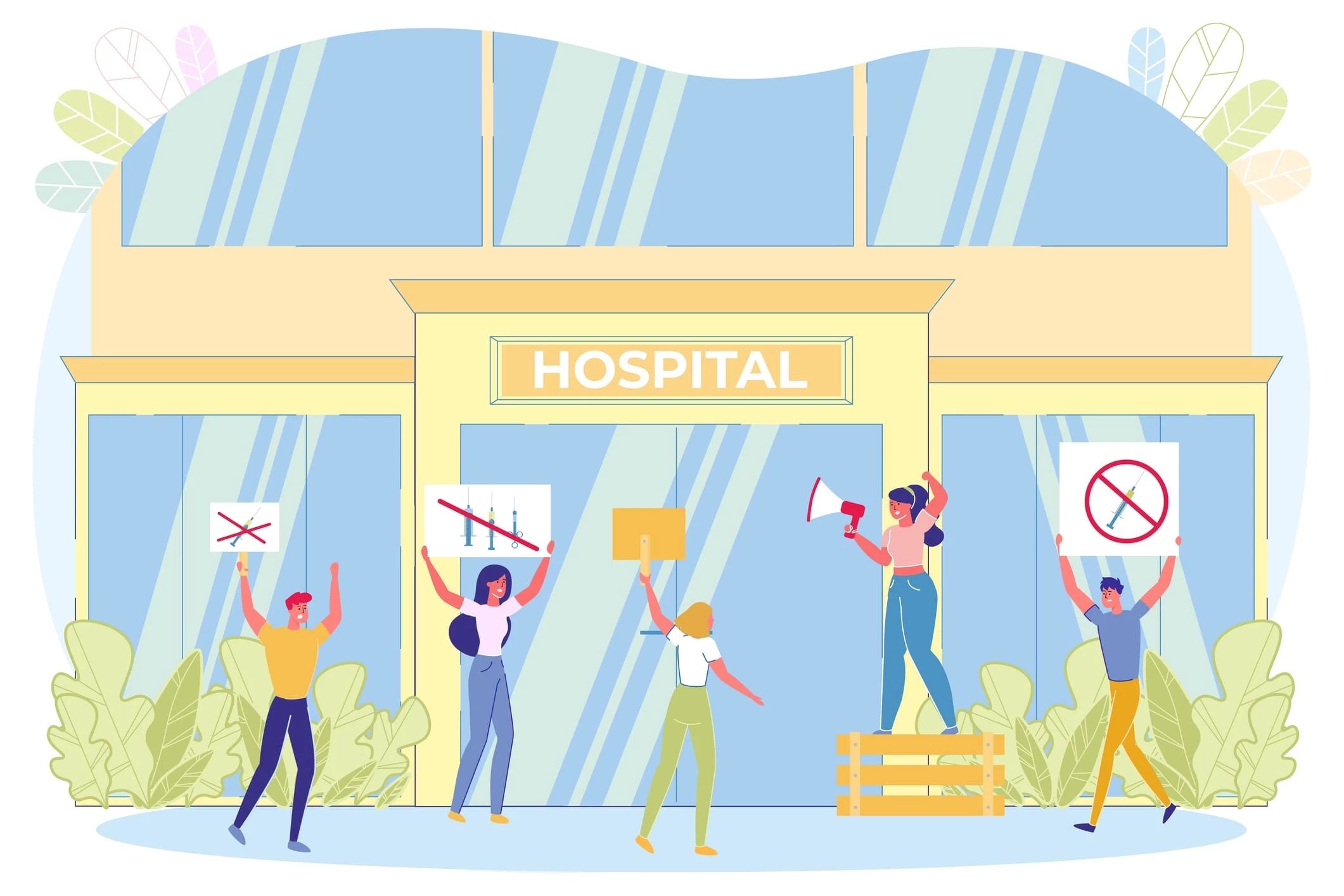 Strike Nursing Advice for Travel Nurses
Strike nursing assignments are uncharted territory for most travel nurses. Nurses who accept strike nursing jobs are willing to work in a facility that is experiencing a labor dispute.
It can be a difficult assignment, as striking nurses may not look kindly on you. However, there are two sides to this issue, as this article will explore.
Looking for new travel nursing assignments?
Strike Nursing: A Polarized Issue
There are two mindsets about strike nursing assignments. First, the nurses on strike may consider you an outsider because you are willing to cross the picket line.
They may view your willingness to work as a sign of disloyalty to fellow nurses who are trying to change the current working conditions in the hospital.
The second mindset comes from this simple question: "Who will care for the patients during a strike?" This may be your motivation for exploring strike nursing.
Accepting a strike nursing assignment provides access to healthcare for patients that may desperately need it.
Clearly then, there are many issues to consider when working strike nursing jobs. How you decide on them is a very personal choice.
Strike Nursing Advice: 8 Tips for Navigating Strike Nursing Jobs
1. Nursing Licenses
If you have a compact nursing license and the state you are assigned to is part of the Nurse Licensure Compact, you should be ready to go. However, if you don't have a license for the state you are going to, you will need to get one as quickly as possible.
The travel nurse agency will assist you to obtain the license you need. They are familiar with each state's licensure requirements and if they offer an expedited walk-through licensure option.
2. Safety
You may be working in a tense environment. Most hospitals will provide transportation to and from the hospital for each shift.
They will also provide a secure entrance into the facility that keeps you away from the picket line.
Maintain your safety by following these 3 quick tips:
Travel in pairs and don't divulge where you are staying.
If possible, don't wear your hospital ID or scrubs in public.
Don't get involved with politics. This may be difficult, but it is best to not engage in conversations about the strike. Keep a professional distance from hospital staff who are not striking. This will ensure your safety.
3. Hours
You are one of what will probably be few strike nurses working at the hospital, so you will work more than 40 hours per week. The typical expectation is 60 hours per week.
4. Travel and Accommodations
Your travel expenses will be fully covered when working strike nursing jobs. You will be given roundtrip airfare and transportation from the airport to your hotel.
However, you will not be able to have your family travel with you during a strike nursing assignment. You will stay in a hotel and will likely share a room with another travel nurse who is working during the strike.
5. Orientation
Travel nurses often receive shortened hospital and unit orientations. However, during a strike nursing assignment, your orientation will be even further shortened.
Be ready to receive a "crash course" on hospital policies, procedures, and all regulatory requirements. You will complete a clinical skills check-off and receive training on specific unit policies and equipment.
6. Compensation
You will receive a sizeable compensation when working strike nursing jobs. Most assignments are for 2 weeks at a time.
Once you reach your travel nursing assignment location, contracts are typically paid in full. This is true even if the strike ends prior to completing your full assignment.
7. Flexibility
Flexibility is the name of the game with strike nursing assignments. The status of the nursing strike could change at any time. You need to be ready to go home early or stay longer.
8. Self-Care
You are in for a stressful few weeks. You will be working and sleeping most of the time. You must be intentional with self-care and practice stress management techniques that work.
If you are considering signing up for strike nursing assignments, take this advice into consideration. Be ready to work, stay safe, and enjoy the opportunity to serve patients who are in need of your skills and experience.