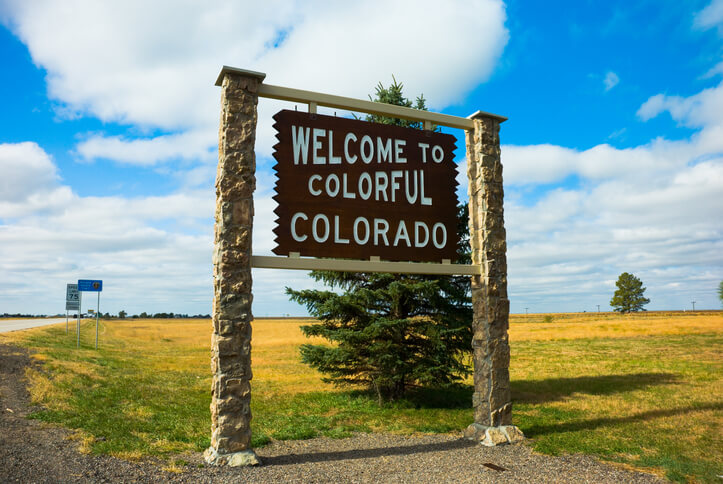 Why Every Nurse Should Consider Travel Nursing in Colorado
Travel nursing jobs offer a unique opportunity to live and work in a new place. And if that new place happens to be Colorado, so much the better! The chance to see the majestic Rocky Mountains alone is a great reason to take a trip to Colorado, but there are many other benefits to taking a travel nursing assignment in this beautiful Western state.
Working In Colorado
Before you sign a contract for any travel nursing assignment, make sure to get all your questions answered. Each assignment is unique, but here are some basic details you should know about taking a travel nursing job in Colorado.
Location, location, location. Who wouldn't want to live and work in Colorado? A short-term travel nursing job gives you the chance to spend 4 to 13 weeks living in this gorgeous state. We can help you find opportunities in top medical facilities that will open up new horizons for you. You might even be able to land a gig with a top medical facility like a Kaiser Permanente hospital.
Competitive compensation. Competitive pay, the chance to earn bonuses and the best benefits in the business…what's not to love? The average hourly travel nurse salary will range between $35 and $44, but you may be able to earn more from working overtime. You can also earn bonuses by referring other nurses. And working for AMN Healthcare, you'll also have free medical, dental, vision and life insurance. Talk about a win–win–win.
Housing. Free housing is another great benefit for travel nurses. If you relish the opportunity to find a cool rental apartment or house in Colorado on your own, you can use a housing subsidy to pay for it. But if you'd rather have someone else vet the housing options, make the arrangements and pay for it, you have that option too. Many new travelers choose the company-provided option for simplicity.
Nurse Licensure Compact state. Along with more than 30 other states, Colorado is a member of the Nurse Licensure Compact (NLC). The compact is an arrangement that honors an active license held by a resident in any of the member states. So if your principal state of residence is part of the compact, and your nursing license is in good standing, you don't have to apply for a new state license to work as a travel nurse in Colorado. If you don't hold a multistate nursing license, though, an AMN Healthcare credentialing specialist can help you navigate the process of getting a Colorado nursing license.
Exploring Colorado
For many travel nurses, the "travel" part of their job is incredibly exciting. They love exploring their new home-away-from-home and experiencing everything there is to offer. Many plan road trips and weekend trips to pack in even more experiences.
Here are a few "must dos" highlighted for travel nurses when visiting Colorado:
Denver. In addition to all the usual museums, shopping, restaurants, and nightlife offered by a big city, Denver also offers some very unique-to-Denver opportunities that you shouldn't miss. There's no other concert venue quite like Red Rocks Amphitheatre. Two 300-foot sandstone monoliths comprise a significant part of the structure of this impressive open-air amphitheatre.
Colorado Springs. You might have to plan several trips to visit Colorado Springs to fit it all in. Check out the sandstone rock formations set against a backdrop of snowcapped Pikes Peak at the Garden of the Gods. Schedule a tour of the U.S. Air Force Academy, or enjoy a wealth of unique shopping options in nearby Manitou Springs. If you're a museum person, be sure to visit the Ghost Town Museum and the Pro Rodeo Hall of Fame.
Boulder. Stroll on the bricks of Pearl Street in historic downtown Boulder to meet your quota of "quaint." Marvel over Boulder's famous Flatirons, the rock formations for which the city is famous. Participate in a yoga workshop, savor the city's extraordinary food scene, or enjoy the chance to go hiking, biking, or forest bathing (!) in and around this gorgeous place.
Estes Park. Colorado is home to four national parks, and Rocky Mountain National Park is probably the most famous. Head to the eastern gateway in Estes Park and prepare to be dazzled.
Other top places to visit if you have the time include Vail, Aspen, Durango and Fort Collins.