SLP Traveler Helps Children Find Their Voice
Meet Jessica M., Allied Traveler of the Month for Schools
School-based SLP Jessica M., SLP-CCC, is the November Traveler of the Month award winner for AMN Healthcare, thanks to her dedication to her students and her positive interactions on her travel assignments. The recognition is just one more indication that she is following the right career path, while she is enjoying working with children and traveling to new places.
Her entrance into the field of speech therapy was inspired by a cousin who was seeing a speech-language pathologist. After witnessing those interactions, Jessica decided she wanted to pursue a career as an SLP.
"Helping kids find their voice has always been my driving force," she said. "I knew from the start that I wanted to become a school-based SLP."
Jessica had also yearned to live in the Pacific Northwest, so after graduating from the University of Central Florida in Orlando in 2020, she searched for SLP jobs in the Washington State region.
Becoming an SLP traveler
During her job search after graduation, Jessica started learning more about allied health travel, and the variety of SLP travel assignments.
That's how she met Kristie Y., a recruiter with Med Travelers, an AMN Healthcare company, and they soon started working together. Since that time, Kristie has been an integral part of Jessica's career and how far she's come in the field.
"I love working with Kristie," Jessica said. "She is amazing and always checks in with me to ask how things are going. She's very supportive and has connected me with other travel therapists at the locations of the contracts that I've taken."
Kristie helped Jessica land her first travel assignment at a school district in Chewelah, Washington, achieving her goal of working and living in The Evergreen State.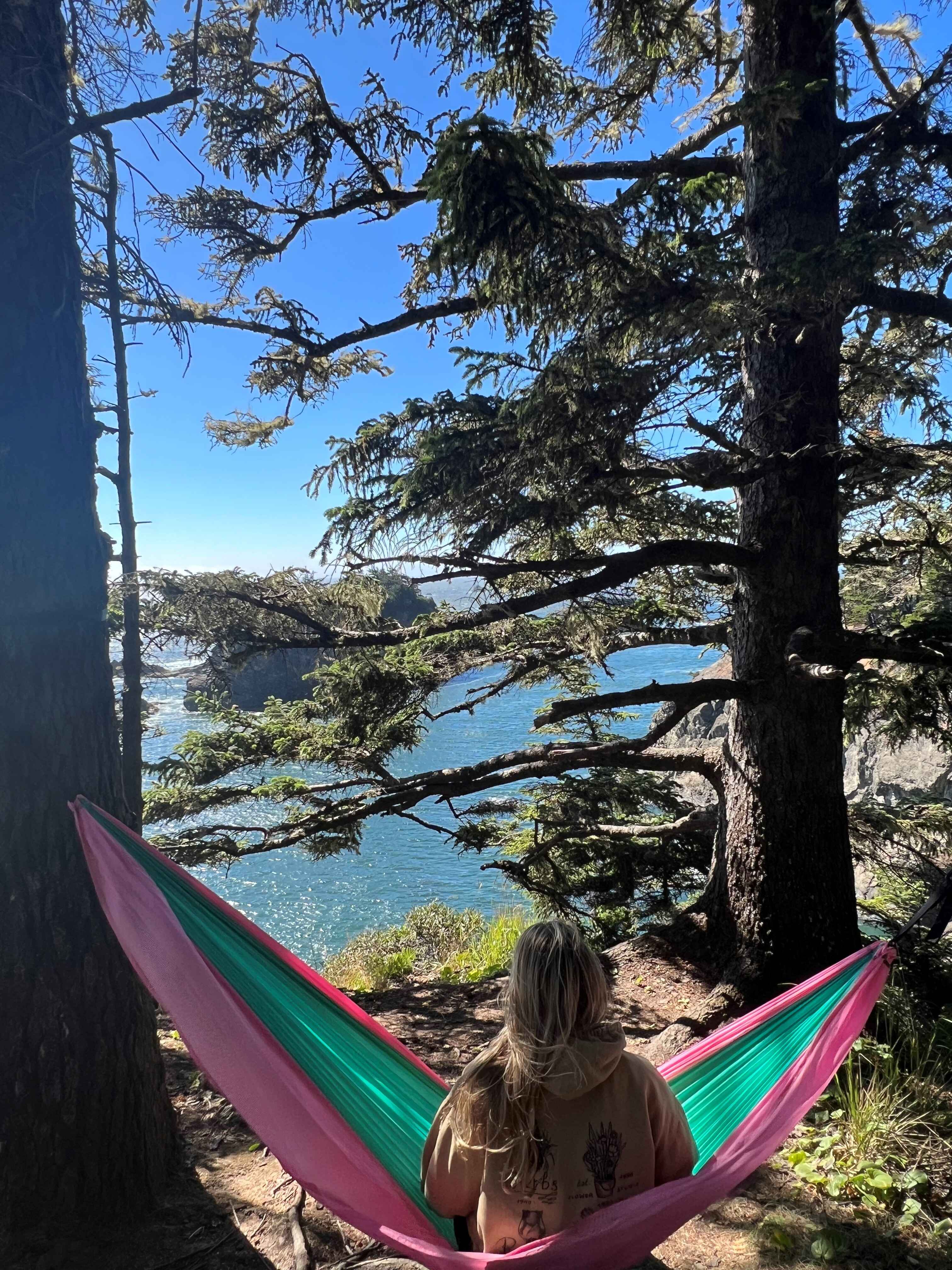 "With Kristie able to introduce me to other travel therapists in that same town, I met other people doing the same thing and wanting to explore the area," Jessica said. "It was my CFY [clinical fellowship year], so I also had a supportive supervisor. Overall, it was a great experience, so I'm still traveling."
While in Washington, Jessica worked at an elementary school in a traditional setting where she was on site at the school every day. She had her own office and would see students daily, dealing with issues ranging from articulation disorders to autism.
As a first-year SLP, Jessica found her initial assignment a bit overwhelming at first, but she soon found her rhythm.
"I was the only therapist at the school, and I had never been on my own," she said. "But I was with other SLPs who were in their first year, and we figured it out together. And I had my supervisor, who was like a mentor."
Traveling on, with a friend
Staying in the majestic Pacific Northwest, Jessica's next SLP travel assignments were in Oregon. Today, she works in Salem, Oregon, where she works with preschool-age students, performing therapy in schools and during in-home visits.
When it comes to off-time and having fun, she has enjoyed car camping, hiking to scenic views, and visiting the coast, where often explores the tide pools during low tide. But perhaps nothing has been more awe-inspiring than seeing the redwoods for the first time.
While traveling, Jessica met another dedicated SLP traveler, Amanda, and formed an unbreakable friendship. A shared passion for their jobs and a love for discovery led them to embark on travel assignments together, adding depth and richness to their experiences.
"We were reporting to the same supervisor, so we met and we're best friends now, and we're traveling together," Jessica said. "Both of our recruiters have been working together to place us. And there are a lot of SLP opportunities, so it hasn't been difficult."
"It's so fun traveling with a friend because once we get to our new spot, we already have someone to check out the area with," she continued. "Also, we're in the same job, so we can bounce ideas off of each other if we have questions about what we should be doing."
Winning Traveler of the Month
When Jessica was named the Schools Traveler of the Month for November by the allied team at AMN Healthcare, her initial reaction was gratitude. The award was an exciting recognition of her dedication and hard work as a traveling speech-language pathologist in the school setting.
"Winning the award is great, and knowing my recruiter has a lot of people that she works with, I'm flattered she nominated me," Jessica said.
Based on what she's learned, she is also happy to offer some advice for other healthcare professionals thinking of going into allied health travel.
"To be successful as a traveler, you should keep an open mind and be flexible," Jessica said. "You should also be motivated to try new things and see new areas. You also should enjoy challenging yourself in your career."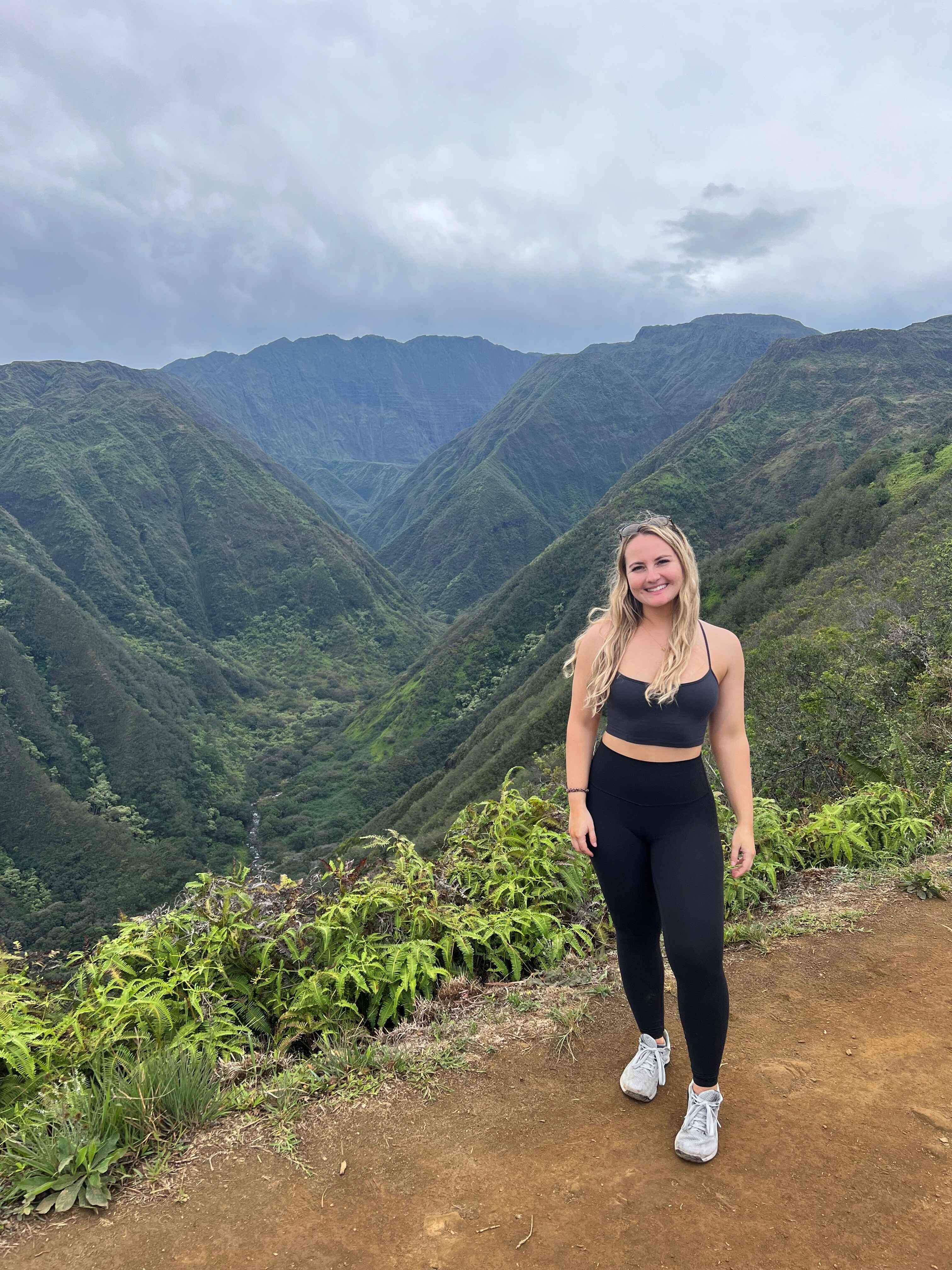 Traveling SLPs should also make it a priority to keep current with best practices and learning about the population you're servicing. You also need to be comfortable with a lot of paperwork, she noted.
The bottom line: in three short years of traveling, Jessica knows that she has benefited from living in a highly desirable part of the country and learning a lot while on the job.
For example, she is now working to master Alternative Augmentative Communication (AAC) devices. SLP travelers face the challenge of working with children who use these specialized communication tools, which empower non-speaking children to express their thoughts and desires effectively. Her commitment to enhancing her expertise in this area is commendable.
Looking to the future
As Jessica's journey as a speech-language pathologist unfolds, she wants to continue traveling and reaping the benefits offered by this exciting career path.
She enjoys meeting people and working in places that offer outside adventures. New travel assignments also let her try new SLP settings. Some of the locations on Jessica's bucket list include Colorado for snowboarding and Arizona for the climate. She is also contemplating a medical setting with adult patients for a future assignment.
"The great thing about traveling is that if you're on the fence about the job or the location, just do it because you can always return to a place you like or try elsewhere," she said.
READY to start making lifelong memories as Jessica has?