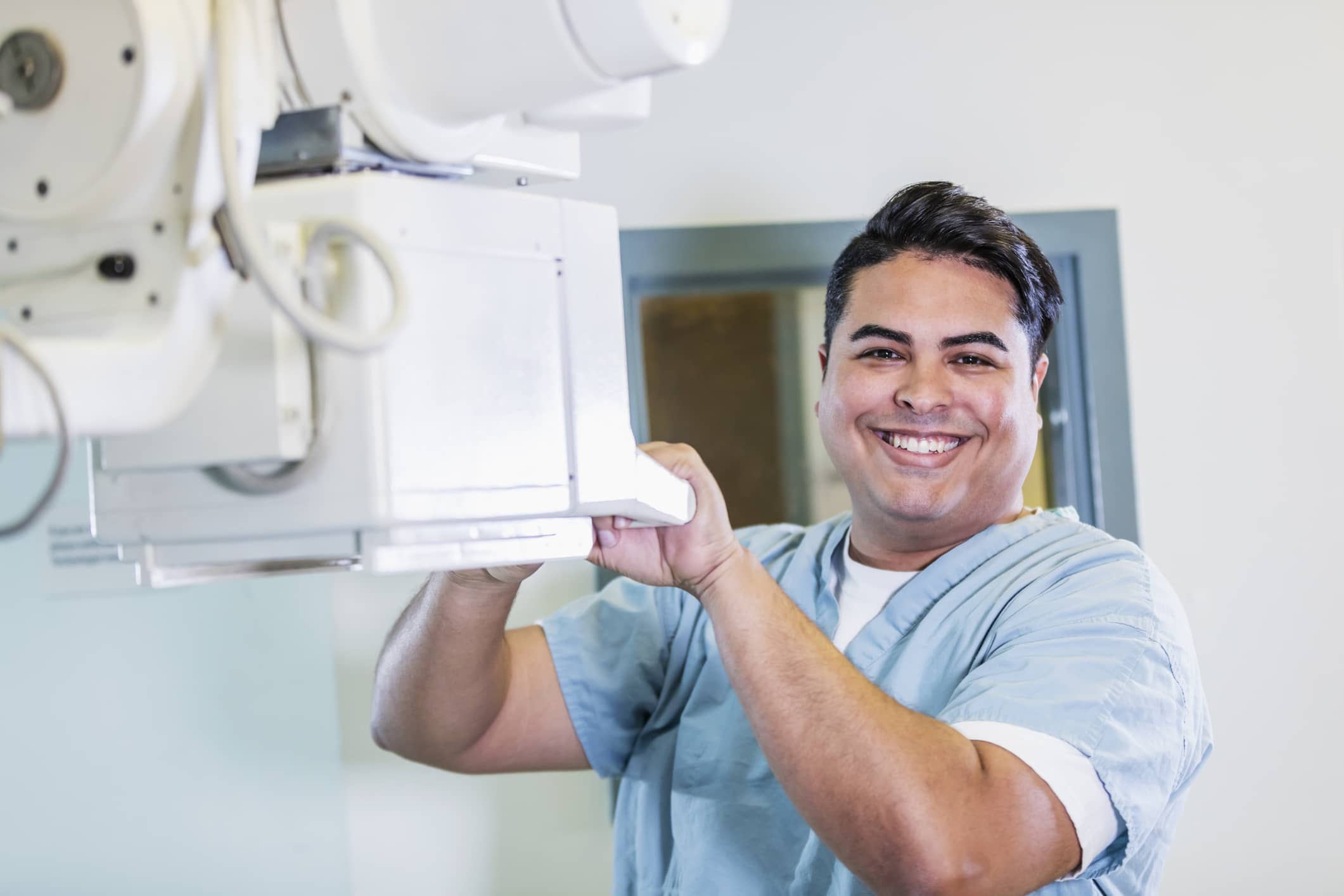 How to Become a Travel Radiology Tech
The travel radiology technologist, or travel rad tech for short, is an integral member of the radiology team who uses imaging equipment to create diagnostic images of the body.
Radiology tech jobs started to grow during the pandemic. Today, myriad travel assignments are available nationwide, giving candidates ample choices for locations and work settings.
"We have many radiology tech jobs currently, even though the COVID crisis has somewhat calmed," said Jodi S., principal recruiting consultant at AMN Healthcare. "It's a very popular travel occupation, and there are positions all over the country. You don't need a license in every state, so there are some states where you can start fairly quickly."
Hawaii, Alaska, and California are always popular travel destinations. In the winter months, Florida climbs in attractiveness as well. However, a rural location in a state like South Dakota may pay a higher salary rate. Travel radiology tech jobs with AMN Healthcare pay well in general, and travelers are offered comprehensive health insurance and a 401k plan. It's wise to work with a seasoned recruiter to find a travel job that meets your requirements.
Basic Qualifications for Travel Radiology Techs
To qualify as a travel radiology tech, you must have certifications from the American Registry of Radiologic Technologists (ARRT). Jodi said travel radiology technicians must have their ARRT in radiology or computed tomography (CT). She suggests getting both, which will open up even more assignments.
"Candidates find that many of the posted positions might be for CT, but then they find out in the interview that they're going to be doing some x-ray, too," said Jodi. "So, it's good to have both and get that experience under your belt because you'll have even more positions to choose from."
Also, travel radiology techs are typically required to have at least one year of experience.
Depending on the job location, time of year, and the job's bill rate, many of these assignments can be very competitive, said Jodi. It's prudent to have your information ready to submit for a job quicker than other candidates.
Becoming a Travel Radiology Technician
According to Jodi, once travelers want to pursue radiology tech jobs, the following steps are taken to get them to a new assignment.
Complete a Work Profile and Skills Checklist
If you haven't already filled out a short application or talked to a recruiter, those might be your first steps. You'll need an updated resume with your work experience and start dates; education; credentials, including ARRT and BLS if you have it; and references from supervisors and leads (not just co-workers). The resume will be used to build a profile that showcases your greatest attributes for the assignment hiring managers. Jodi said AMN Healthcare recruiters are eager to help candidates prepare their work profiles.
Explore Why You Want to Travel
The recruiter wants to make the best placement for you, so they need answers to several questions: What is your start date? Why do you want to travel? What are your assignment priorities? The goal is to narrow the search and match you with the right job.
Start Looking at Travel Radiology Tech Jobs
Usually, recruiters start looking at jobs once the work profile and skills checklist are complete. The recruiter sends you assignments, work details, and pay packages. From this list of "good fit assignments," you'll indicate which jobs you want to apply to. Your recruiter will then submit your candidate profile on your behalf.
Get Ready for Possible Interviews
Once jobs are submitted, some companies will interview candidates quickly; some may not interview them at all. One of the advantages of using an AMN Healthcare company like AMN Healthcare is they have exclusive clients, which may mean less competition for the position. Your recruiter will help you prepare for interviews and supply questions that you should ask the hiring managers, as well. Before accepting any job offer, you may want to consider their average caseload per tech, why they need travelers, and if there is a possibility of a contract extension.
Why Travel with AMN Healthcare/AMN?
"AMN Healthcare is one of the largest travel staffing companies and offers more exclusive contracts than most, which cuts down on the number of resumes you have to compete with," said Jodi. "It also offers 401k, workman's comp, full health insurance, dental, vision, and more. AMN also has extensive resources and many different departments, so everybody works together with the recruiters to move candidates along smoothly."
Once your assignment is locked in, you'll complete the onboarding process, which typically includes a background check, physical exam, and drug screen. Each assignment may follow a different approach. AMN Healthcare will also arrange your free housing or provide a housing stipend and cover other travel-related expenses. Onboarding is usually a two-to-three-week process, and recruiters will guide you through every step.
Ready to start your travel radiology tech career? Contact a AMN Healthcare recruiter today.