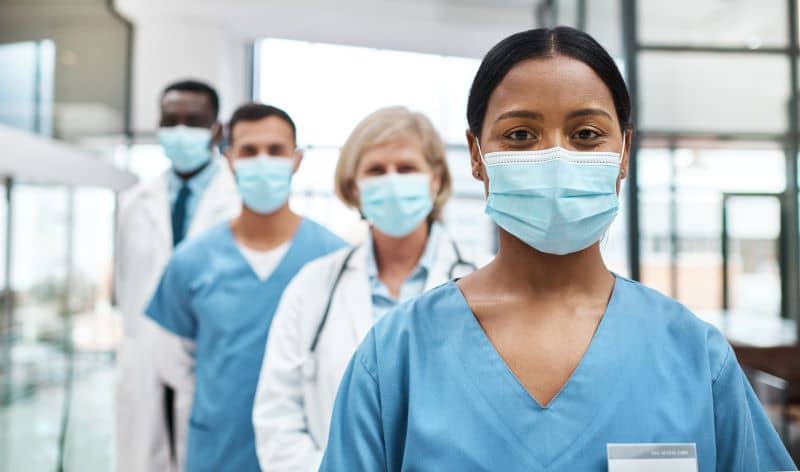 New Essentials for Healthcare Staffing
Do you have the quality staff you need?
High patient demand, changing professional roles, the healthcare practitioner shortage and a progressively more competitive marketplace are disrupting traditional hiring practices.
And the consequences of the growing complexity of staffing and managing contingent labor can be severe — from diminished patient care and overworked staff to decreasing company morale and low staff retention.
The good news is staffing options have evolved to take on today's healthcare complexities.
In this webinar recording you will learn more about:
The state of healthcare employment
Key features of strategic staffing solutions
Five points to help you choose a staffing solution
Featured Speakers:
Dan White
President, Strategic Workforce Solutions
AMN Healthcare
Dan White brings more than 25 years of professional experience in recruitment, product marketing and management, software development, executive leadership and venture capital.
As President of Strategic Workforce Solutions, he is responsible for business development for the suite of AMN Healthcare workforce solutions, including the industry-leading Managed Services Programs (MSP), Recruitment Process Outsourcing (RPO), Strategic Accounts and Client Marketing teams. As an industry pioneer and veteran, he is responsible for leading AMN top-ranked Managed Services Provider (MSP) and Recruitment Process Outsourcing (RPO) businesses, while reshaping the way AMN delivers its workforce solutions to its diverse client base.
---
Becky Kahn
Senior Vice-President, Strategic Workforce Solutions
AMN Healthcare
Becky Kahn is Senior Vice President of Strategic Accounts for AMN Healthcare. She joined AMN in 2002 and has 30 years of progressive experience within the healthcare industry, specializing in staffing, client sales and account management. Ms. Kahn is responsible for the implementation and account management of all of AMN Managed Services accounts under our nursing, allied and locums staffing divisions.