Healthcare Staffing Shortages Make Strategic Staffing Critical to Success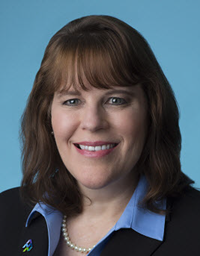 Surging demand and workforce shortages are disrupting traditional hiring practices in the healthcare industry, prompting greater use of contingent staffing services and emphasizing the need for more strategic and advanced workforce solutions.
In the past, healthcare facilities used contingent or temporary staff only on an as-needed or limited basis to cover family leaves or seasonal fluctuations. But now, healthcare providers are much more dependent upon contingent labor. Today, temporary jobs for nurses, physicians, allied professionals and interim healthcare leaders are increasingly vital to the successful operation of many hospitals and other healthcare organizations.
Rising demand for healthcare services is stimulated by an improving economy, an aging U.S. population needing more care, the Affordable Care Act and competitive factors. Lack of supply is being driven by a growing tsunami of retirements, not enough graduates from education and training programs, millennial workers seeking more flexibility in scheduling and staffing, and practitioners attracted away from traditional patient-care roles and into new emerging roles.
We expect this trend to continue as employment forecasts show even greater demand. The U.S. Bureau of Labor Statistics says that Registered Nurse employment will grow 16% through 2024. This means that nearly 1.1 million more nurses will be needed.
With this large-scale change underway, health systems need to be proactive in how they recruit and fill jobs. The good news is that contingent staffing options have evolved to meet these challenges. A variety of options exist today that can relieve the increasing complexity of healthcare staffing.
Strategic staffing solutions generally fall into these four categories:
Direct Contract or Do it Yourself: This traditional option remains effective for an as-needed or limited approach, such as at a small rural facility. Using this approach, a clinical or HR manager phones or emails staffing vendors and places orders for specific numbers and types of healthcare professionals. However, when talent supply doesn't keep pace with demand, you can end up having to go to more and more staffing providers to try to find the people you need – often without success. Plus, you have to handle all the invoicing, payroll, credentialing and other processes from multiple vendors. Vendor Management System (VMS): This is a technology solution that automates tasks related to your workforce vendors, such as order entry, payroll, invoicing, credentialing and on-off boarding. A VMS can improve efficiency, speed up the matching of qualified candidates to job openings, and provide many benefits in reporting on overall spending and costs. However, some healthcare providers may not have the resources and expertise to effectively implement and operate a VMS system without some help.
Vendor-Neutral Managed Services Program (MSP): When contracting with multiple staffing vendors, a vendor-neutral MSP may be the best option. In an MSP, an outside expert team led by a program manager partners with a facility to provide a single point of contact for the oversight of contingent staffing. A VMS is usually implemented in this staffing option, while an expert MSP team provides a level of management that goes beyond automation. This option provides no direct staffing support or other related features.
Staffing-Led Managed Services Program (MSP): A staffing-led MSP builds upon the vendor-neutral approach but adds recruiting expertise, clinical support and market-based analytics. The staffing partner in this MSP can add to your employment brand, do sophisticated marketing for you, dedicate a team of recruiters to sell and compel healthcare professionals to your organization, and provide clinical oversight to ensure that any issues with the use of contingent labor are managed appropriately. It takes all the benefits of a vendor-neutral MSP and pushes it over the top through staffing expertise.
Some key points to consider when choosing a staffing solution:
Do you have the time, resources, and expertise to do it yourself?
If your CEO asks how many contingent employees are working, can you provide an answer quickly?
How valuable is clinical expertise in a staffing partner?
Do you have a handle on how many and what type of staffing resources you need?
Are you meeting regulatory and compliance standards?
Do you need a staffing partner who can help with workforce strategy?