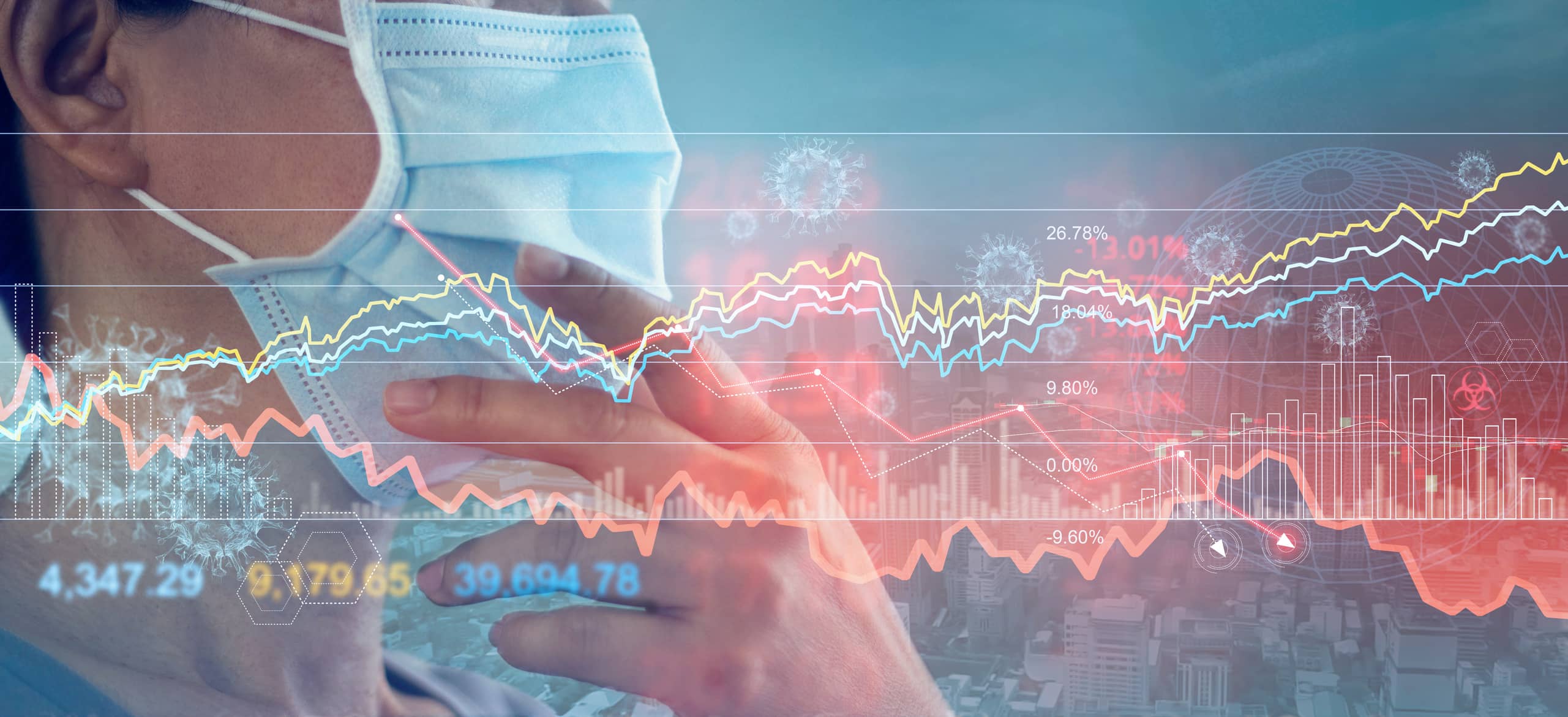 COVID's Impact on the Clinical Workforce
A look at clinician burnout, turnover and the threat to the workforce
Hundreds of thousands of people died of COVID-19 after nurses and physicians across the country gave their all to try to save them, leading to clinician burnout, mental health issues and the loss of bedside caregivers.
Physicians have had to determine who gets an intensive care bed or a ventilator and who doesn't. Such resource allocation decisions create moral distress for clinicians.
Nurses at the bedside for hours on end are coping with frequent deaths and using their own cell phones to let loved ones say goodbye to dying patients or for a priest to give last rites. These kinds of cases take an emotional toll.
The latest findings on clinician burnout and resulting issues
An American Nurses Foundation Mental Health and Wellness survey, published in October 2021, found 75 percent of nurses had felt stressed in the prior 14 days, 67 percent reported exhaustion, and 10 percent felt worthless.
Burnout, a manifestation of chronic stress, is not new in the healthcare field, but COVID-19 pushed it to new levels. While burnout can be devastating to the clinician, research has shown that it also leads to medical errors and poorer outcomes.
The Medscape Physician Burnout & Depression Report 2022 found 60 percent of emergency medicine physicians experiencing burnout, followed by 56 percent of critical care physicians.
COVID-19 also has pushed some nurses and physicians to retire early, to leave the profession or, at a minimum, to step away from the bedside.
In January 2022, the American Hospital Association reported 23 percent of hospitals are experiencing staff shortages, which leads to delays in diagnosis and treatment.
Rebecca K. Delaney, PhD, and colleagues at the University of Utah in Salt Lake City, reported in JAMA Network Open that 21 percent of healthcare workers have thought about leaving the workforce during the pandemic.
An American Medical Association-led study found COVID-related stress associated with 33.7 percent of nurses and 31.4 percent of physicians intending to reduce their hours due to burnout, fear of exposure to COVID-19, anxiety or depression related to COVID-19, and workloads. Additionally, 40 percent of nurses and 23.8 percent of doctors indicated a desire to leave their practice within two years.
A February 2022 USA Today-Ipsos poll found 23 percent of healthcare workers indicate a likeliness to leave the field in the near future.
Some clinicians have even turned to suicide. Both nurses and physicians have higher rates of suicide than other the general public, according to "The Future of Nursing 2020-2030" report by the National Academy of Science.
The Physicians Foundation's 2021 Survey of America's Physicians, COVID-19 Impact Edition: A Year Later indicated 55 percent of physicians know a doctor who has considered, attempted or died by suicide, creating what it considered an "epidemic of physician suicide."
The American Hospital Association Physician Alliance, the American Medical Association and the American Nurses Association have all taken steps to understand clinician suicide and prevent it from happening.
Building clinician resilience
Professional mental health support can help clinicians cope. The American Nurses Foundation survey found 31 percent of nurses have sought such help. The majority of those responding had also spent time with family and friends to strengthen their well-being, participated in leisure or entertainment activities and spent time in nature or with animals.
Meditating, staying in the moment, deep breathing and working out can reduce stress and improve mental health. Adequate rest and eating healthy foods help also.
Additionally, researchers are working to find solutions to the potentially urgent and dangerous problems of health professional mental illness and burnout.
Researchers at the University of Washington's School of Medicine are studying using psilocybin to treat depression in nurses and physicians. The drug lets different parts of the brain communicate, offering new thinking pathways.
The Department of Health and Human Services has recognized the problem and announced $103 million in grants to address healthcare worker burnout and improve the retention of health care workers.
The Dr. Lorna Breen Health Care Provider Protection Act, named after a physician who killed herself due to COVID-19 pressures, was recently passed by the U.S. Senate. This legislation aims to prevent burnout, behavioral health disorders and suicide among healthcare professionals.
Supporting our clinicians and team members
AMN Healthcare remains concerned about our corporate team members and clinicians. The company and the National Alliance on Mental Illness (NAMI) have entered into a StigmaFree Company partnership to help cultivate a culture supportive of mental health.
The company offers a wellness program supporting team members, and an employee assistance program that is staffed with mental health counselors who can provide real-time counseling to clinicians and others. AMN insurance plans offer virtual behavioral health visits.
Additional resources
AMN Healthcare offers a comprehensive suite of healthcare staffing and workforce solutions to support hospitals, health systems and practices through the COVID pandemic and beyond.
Check out our Talent Management and Healthcare Consulting Services today.