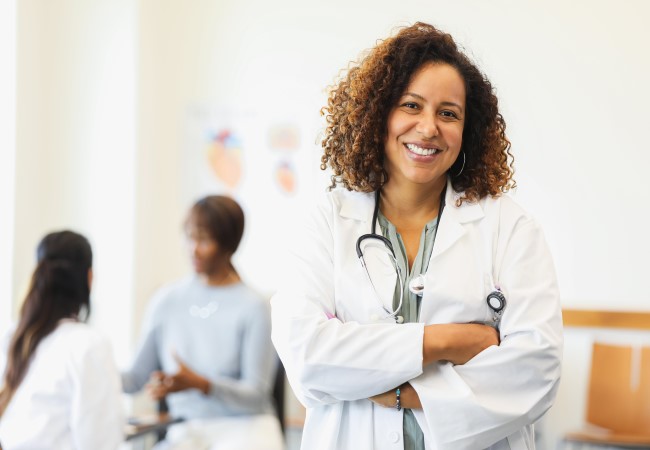 Work–Life Balance for Women in Medicine
Is it possible for women physicians and advanced practitioners—especially those with kids—to have it all? Or are they likely to feel guilty, no matter what they do?
Working in one of the most demanding professions, many women in medicine are rising to the challenge and discovering ways to achieve a work-life balance that works for them.
Some choose part-time physician jobs for a period of time while they care for small children, which may involve job sharing or another alternative work model. Some choose the flexibility of a locum tenens position, which can be part-time or full-time and can allow them to stay home or travel somewhere new. Others find ways to incorporate stress-relief strategies into their daily lives to enable them to maintain whatever schedule they've chosen for themselves.
Yet their chosen strategies often change over time.
"Work-life balance doesn't have just one definition. It's very fluid," noted Monisha Bhanote, MD, a physician practicing in San Diego, California. "It's more of creating a state of equilibrium."
If one solution or choice doesn't work, don't be afraid to try something else.
"Try your best to change it, even if you have to find another job," said Malini Reddy, MD, an internal medicine physician with the Reddy Medical Group in Athens, Georgia. "I think you need to find the balance that makes you happy."
More women entering the profession
Finding work-life balance is likely to be an issue for even more women physicians in the near future, as the number of women entering medical school continues to climb.
According to statistics released in December 2018 from the Association of American Medical Colleges (AAMC), women represented the majority of new medical students (51.6 percent) in 2018 for the second year in a row.
Men still make up the majority of the U.S. physician workforce, however. Data from the Kaiser Family Foundation, reported in October 2018, showed the current composition is around 35 percent women and 65 percent men.
Feeling the strain?
Medicine can be a demanding career, regardless of gender. Burnout is a very real problem for both men and women in medicine, though women physicians report a higher incidence. According to the 2018 Survey of America's Physicians, compiled by AMN Healthcare on behalf of The Physicians Foundation, women physicians tend to work slightly fewer hours than their male colleagues: 50.5 hours per week on average compared to 51.9 hours.
Yet 28.5 percent of the women surveyed reported feeling "overextended and overworked," compared to 21.5 percent of the men. Plus, more women physicians reported feeling that they "often" or "always" had feelings of burnout: 45.4 percent compared to 37.5 percent for their male counterparts.
These higher percentages indicate that women may need to devise their own unique solutions to create that healthy balance in their lives.
Work-life balance: Find what works for you
"You have to prioritize what works for you because if you don't, you will wind up on that burnout train," said Dorothy Russ, MD, a family medicine physician in Jacksonville, Florida.
She has curated a blend of several part-time jobs that allow her the balance that she needs. She works full shifts as a primary care physician on Mondays and Tuesdays. During the rest of the week, she often picks up a shift or two at a local urgent care center. And she is able to pick up a few part-time shifts as a telemedicine provider.
The blend works for her because it allows her some flexibility over her life, for situations like caring for a sick family member or enjoying opportunities like attending her son's class Halloween party.
Work-life balance doesn't necessarily mean achieving the perfect balance every day, said Inna Husain, MD, assistant professor in the department of otolaryngology at Rush University Medical Center.
Instead, she tries to consider the bigger picture. She carefully considers her calendar and schedules both work and "fun" things. Husain and her husband, who is also a physician, collaborate to make sure that childcare is covered, and sometimes they trade off who's the lead parent for childcare.
"This balance does not exist on a daily basis, but my goal is to achieve this on a weekly basis," she said.
Reddy has also found a balance between part-time work and sharing household responsibilities with her husband, who's also a physician. She sees patients all day on Tuesdays and Thursdays but leaves early on Mondays and Wednesdays so she can spend time with her young daughter. Her husband has structured his schedule so he can spend Tuesday afternoons with their daughter, while she is seeing patients.
Bhanote has found that teaching yoga is one way that helps her maintain a healthy work-life balance, and she structures private lessons that fit in around her day job.
"It gives me time to slow down and regain that perspective and to focus on something else," she said.
AMN Healthcare matches physicians and advanced practitioners with part-time and full-time locum tenens jobs around the country. Complete the form and one of our experienced recruiters will get in touch to discuss new opportunities.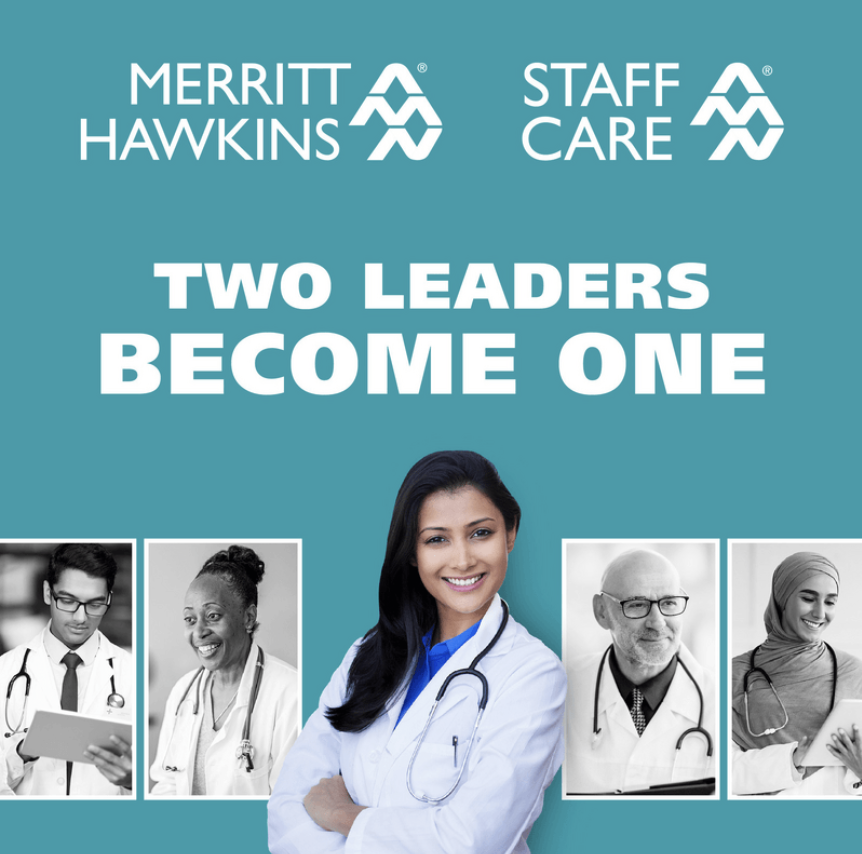 Welcome to AMN Healthcare
Bringing two Physician staffing leaders, Merritt Hawkins and Staff Care, together as AMN Healthcare.