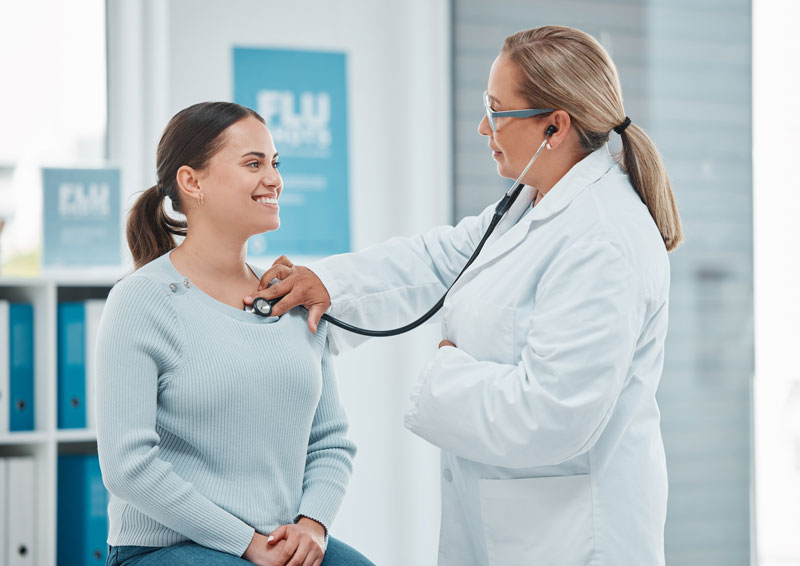 Trends in Cardiology Jobs for 2023
With an aging cardiologist workforce and an aging national population, open positions for cardiologists are on the rise. These physicians are needed to diagnose and treat an increasing number of patients, while working with a team of cardiovascular professionals involved in everything from testing to cardiac rehabilitation.
"In today's market, there are more people trying to hire cardiologists than there are candidates, so that puts candidates in a great position," said Larry Sobal, MBA, MHA, FACMPE, CEO of the Heart and Vascular Institute of Wisconsin in Appleton, which is constantly seeking to hire cardiologists. "It's a jobseeker's market."
For the most part, candidates for cardiology jobs can pick a location they like and find an open position, according to Sobal. Because today's candidates have so many options, they often take longer to respond to offers than in the past. In turn, that has led to some institutions offering cardiology jobs to more candidates, assuming some will decline the offer.
"It's a new terrain," Sobal said.
Current Trends in Cardiology
Supply and demand for cardiologists
What's driving the demand for cardiologists is a combination of an aging cardiology workforce, with 60 percent of cardiologists 55 years or older, and the United States' aging population. Nearly one in three deaths are due to cardiovascular disease (CVD), according to the Merritt Hawkins "Supply, Demand and Recruiting Trends in Cardiology" white paper .
In another Merritt Hawkins report, the " 2022 Review of Physician and Advanced Practitioner Recruiting Incentives," cardiology ranked as the eighth most requested specialty search in 2021/2022. The report also noted that interventional cardiologists lead the average net annual revenue generated by physicians, at nearly $3.5 million in 2019.
Hospitals and private practices need cardiologists.
"We are in the beginning of a cardiology shortage, and it is only going to get worse," Sobal said. "Combine that with what I call the silver tsunami, people turning Medicare age and living longer and with heart disease. That will be a major challenge to contend with. More people with heart issues, and fewer cardiologists to do it."
Advanced practitioners and team-based care in cardiology
Another of the trends in cardiology is the greater use of nurse practitioners (NPs) and physician assistants (PAs) in medical practices and hospitals to improve access, Sobal said. In some practices, patients will initially see an advanced practitioner for a post-hospitalization follow up. Symptomatic patients may be able to see an NP or PA more quickly than with a physician.
"Ten to 20 years ago it was considered inappropriate, but now more and more, it has become the reality," Sobal said. "I have no problem finding NPs and PAs. The schools are cranking them out, and they do a great job."
The "2022 ACC Health Policy Statement on Career Flexibility in Cardiology" published in the Journal of the College of Cardiology in November 2022, indicated that health systems are starting to use team-based models of care, in which advanced practice professionals often function in roles traditionally filled by the cardiologist. And the authors stated, "Team models of care, when properly deployed, lead to increased practice productivity as well as physician and staff wellness."
"Cardiology is a team sport," Sobal added.
Cardiology subspecialties on the rise
Subspecialization remains among the trends in cardiology, although it can limit a candidate's job opportunities. The primary subspecialties are electrophysiology and interventional cardiology, but within the interventional subspecialty, many cardiologists are spending an additional structural heart fellowship to learn how to perform transcatheter aortic valve replacements (TAVR), Watchman insertions and microchips.
Candidates often expect to perform these structural procedures a couple of times a week but the reality is often doing a TAVR one day per month, because the institutions usually have structural cardiologists on the medical staff, Sobal said.
The Merritt Hawkins white paper reports that most cardiologists are looking for a niche focus, and "they may be difficult to recruit if that is not on the table."
Some noninterventional cardiologists are pursuing fellowships in advanced cardiac imaging, including cardiac MRI and cardiac CTs. But in many institutions, those studies remain the responsibility of the radiologists, and smaller volume facilities will refer patients needing advanced imaging to an academic medical center.
Not enough accredited vascular readers are coming out of training, so a need exists for vascular readers to care for patients with peripheral vascular disease and screen to determine the need for surgery, Sobal said. These patients also often have heart disease, making it natural extension of cardiology. And interventional cardiologists perform peripheral stenting of venous lower extremity procedures.
"The recognition to refer to cardiology and not vascular surgery has grown in many communities," Sobal reported. "They look at the patient from an internal medicine point of view."
Additional subspecialties include cardiogeriatric and pediatric cardiology and heart failure and transplant cardiology, according to the white paper.
RELATED: Cardiology Job Market Trends
Tips for Landing a Cardiology Job
With the need for cardiologists so high, candidates have many options for cardiology jobs. So how can you find the best match?
Assess the culture and ensure it meshes with your goals, Sobal advised. Ask about whether a work environment is stimulating, friendly and collegial. Even if the compensation looks good, a poor match can lead to seeking another position after a couple of years.
"The culture will ultimately bring work–life satisfaction," he said. "It's harder to have that conversation, and the decision often comes down to money."
Always include the spouse in discussions before even visiting the facility, Sobal recommended. Ask if the institution can help find your spouse a job or connect him or her with other resources in the area. He also suggests talking with a physician mentor and an attorney knowledgeable about physician employment agreements. And candidates should not be fearful to walk away if the position or organization does not feel like a good fit.
Ultimately, Sobal noted that you need to make the best decision for you and your family.
Celebrating the vital role of cardiologists
During American Heart Month in February, cardiologists and other cardiovascular professionals are celebrated for all they do to help patients prevent, diagnose, treat and manage heart disease and other cardiovascular issues. They are also encouraged to help bring greater awareness to heart disease as the nation's leading cause of mortality, and help patients adopt heart healthy strategies.
Looking for help in your cardiology job search? The career consultants at AMN Healthcare are ready to connect you with top opportunities that match your goals, and guide you through the entire placement process.