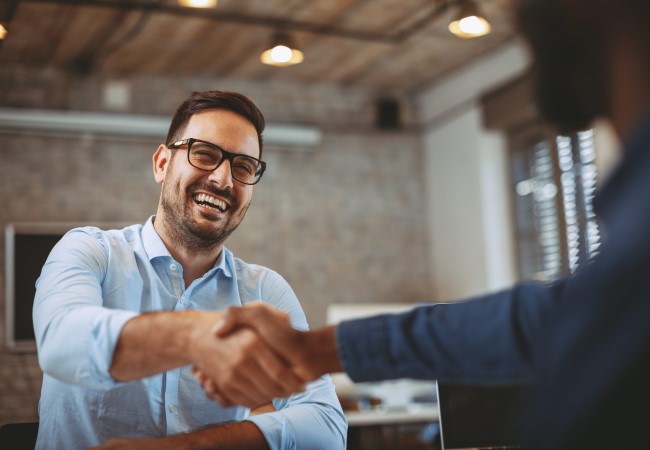 FAQs about Working with a Locum Tenens Staffing Agency
Physicians who are just starting to work locum tenens, or who considering doing so, typically have many questions about working with a locum tenens staffing agency, and what will happen while on assignment. To address and answer these questions, AMN Healthcare has turned to information provided in the recent locum tenens book, "Have Stethoscope, Will Travel," co-written by AMN Healthcare President Sean Ebner and VP of Communications Phillip Miller.
What follows is a sample of frequently asked questions that can be found in the book. For the full list of questions and answers, as well as other useful information for physicians, advanced practitioners, and healthcare facilities interested in locum tenens, you can purchase the book here or go to our FAQ Page for Physicians.
Working Locum Tenens: Just the FAQs
What are the advantages of working with a locum tenens staffing agency?
There are several. One is that agencies represent multiple opportunities regionally and/or nationally. An agency may match a physician with a large metropolitan teaching hospital one month and a remote Indian Health Service clinic the next.
If a physician enjoys a particular style of practice, such as rural medicine, agencies may be able to provide consistent work that conforms to the physician's wants and needs. In addition, agencies like AMN Healthcare offer a range of support services that can save doctors considerable time and energy.
Working through a locum tenens staffing agency also gives doctors the means to stay busy and avoid downtime between assignments -- downtime which usually suppresses income. Physicians and clinicians also can enjoy a wide variety of assignments that may vary geographically and in terms of practice style.
What type of support services do locums staffing agencies provide?
Standards and services differ in the industry, but a reputable, full-service locum tenens staffing agency will offer the following:
Regular assignments
Appropriate matching of the physician to assignment
Paid malpractice insurance
Paid travel to assignments
Paid accommodation
Credentialing assistance
Assistance with licensure
Assignment orientation
Full logistical support
"Full logistical support" entails ensuring that the physician's assignment goes as smoothly as possible and that all details regarding licensure, credentialing, travel, accommodation, and so on are handled efficiently. A full-service locum tenens staffing agency also will work to ensure that the physician's skills and availability are compatible with the requirements of the agency's client.
Can I work with multiple agencies, or do I have to choose just one?
As is noted throughout this book, locum tenens physicians are independent contractors. As such, you may choose to work with a variety of agencies. AMN Healthcare suggests that physicians work with several agencies, at least initially, so that they have a basis for comparing service standards.
Do I have a choice in selecting where I go?
Yes. As an independent contractor, you can select where and when you wish to practice. You may select from whatever opportunities the agency presents to you and choose which, if any, assignment you want to take. Agencies should not attempt to dictate where and when you work.
Once I select an agency or agencies, what happens next?
Your first contact with a locum tenens staffing agency may be through a recruiter contacting you to determine if you have an interest in locum tenens practice. The recruiter will obtain information about your medical training, licensure, and your personal and professional interests. In some cases, the recruiter will contact you about particular opportunities and then coordinate logistics such as licensure, credentialing, travel, etc.
Some firms, such as AMN Healthcare, dedicate a scheduling consultant to each physician and client. The scheduling becomes the physician's partner and ensures coordination of all assignments. At AMN Healthcare, the scheduler works with both our Licensing Department and Credentialing Department to make sure physicians have the documents they need for each assignment.
How long is the typical locum tenens assignment?
Assignments can vary from one day to over a year. In general, assignment lengths fall into one of several categories:
Weekend call coverage
One-week vacation coverage
Four to six weeks
Six months through one year
Virtually indefinitely (in government facilities, in particular, locum tenens assignments can last for multiple years)
Can I bring my family to the assignment?
You may request that your family accompany you on assignment. If additional airline tickets are necessary for your family, you will be responsible for the cost of your family travel. The locum agency may book your family's flights for you as a courtesy and then bill you for the cost of the travel.
If you're interested in purchasing "Have Stethoscope, Will Travel: AMN Healthcare's Guide to Locum Tenens," you can order it online at the publisher's website or by calling AMN Healthcare at (888) 765 9926.
For more information about working on an AMN Healthcare assignment, please contact us today or visit our Job Search.