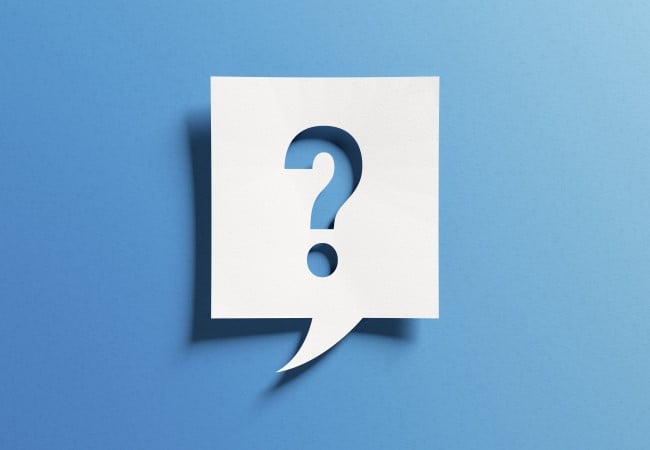 Asked & Answered: 8 FAQs about Locum Tenens
More and more American healthcare practitioners are choosing to embark upon locum tenens assignments each year. They represent all age groups and specialties, from young physicians testing opportunities to experienced doctors edging into retirement. Temporary assignments allow physicians to practice in different settings, learn new methods, travel nationwide, and earn a competitive income.
Physicians exploring locum tenens for the first time generally find it quite daunting until they clear up a few concerns. Beyond the typical fear of abandoning a familiar setting, many physicians are uncertain, or at least curious, about practical issues, professional acceptance, and life on the road. With that in mind, here are the eight biggest questions to consider when trying to get a handle on locum tenens work and whether it's right for you.
Top 8 Frequently Asked Questions for Locum Tenens
1. What Is Locum Tenens, Exactly?
The phrase locum tenens is Latin, and translates as "one who holds the place (of another)." Today, it's used in the medical industry as a practical term for "temporary physician."
Locum tenens physicians not only fill short-term staffing needs, but they also replace vacationing doctors, support facilities during peak periods, or try out positions that may become permanent. Settings vary and include solo practices, medical groups, and hospitals, making locum tenens jobs work a rare opportunity to experience different practice settings and earn additional income.
2. Is Locum Tenens A Valid Career Option?
That depends upon your goals, both personal and professional. A locum tenens practice allows you to "test drive" practice settings and geographic locations until you find the right permanent opportunity. Working locum tenens assignments on a temporary basis enables new physicians to better concentrate on patient care, as well as interact with medical colleagues nationwide. AMN Healthcare's locum tenens assignments also include all state licensure, medical malpractice coverage, privileging, travel, and housing, freeing you from some of the administrative aspects of practicing medicine.
Physicians, PAs, and NPs across all specialties practice on a locum tenens basis — some traveling full time, most spending a year or two, or just part of their vacation time. Many physicians just out of their residencies or fellowships use locum tenens to explore different locations and settings to help them make the best possible decision when accepting a permanent position.
3. How Long Do Locum Tenens Assignments Last?
It varies from assignment to assignment, but most locum assignments last between two weeks and two months, depending upon the situation and need. Physicians select the assignment length that suits their interests. In some cases, locum tenens physicians receive permanent offers from their assigned facility. The chance to "test drive" an opportunity benefits both the physician and the facility. It represents a unique aspect of the locum tenens industry.
4. How Do I Get Paid?
AMN Healthcare's locum tenens physicians earn a per diem salary, plus extra income for overtime, call, and weekend work. It's possible to earn more as a locum tenens than in permanent practice, depending on your specialty and location.
5. Where Will I Be Working?
That's up to you! With more facilities building temporary slots into their medical staff plans, tens of thousands of locum tenens options are available throughout the country, in virtually every type of practice setting. The appeal of temporary staffing, for many physicians, includes the opportunity to visit remote places like Alaska or the mountains of Utah, as well as cultural hotspots like New York and California, without the burden of a long-term commitment. You'll find locum tenens assignments in small towns you've never heard of, as well as all the major metropolitan centers like Atlanta, Dallas, Seattle, and New York.
6. Where Will I Live?
Depending upon the location and length of the assignment, locum tenens physicians may live in an apartment, a condo, a hotel room, or a private home. On short assignments, family members generally do not accompany the doctor, although it is not prohibited. On longer assignments, arrangements can be made for a spouse and/or family to come along.
7. What About Malpractice Insurance?
It's important to pay attention to malpractice insurance coverage when working on a locum tenens. No matter what firm you use, claims-made policies cover physicians during a specified contract period unless "tail coverage" is purchased, extending the policy. Fortunately, reputable firms are diligent in the maintenance of malpractice policies. Due to the malpractice "crisis," however, physicians should ask about a firm's malpractice carrier, their coverage limits, admitted states, and A.M. Best rating.
8. Will I Be Accepted By Patients And Peers?
Twenty years ago, temporary physicians tended to be regarded with a suspect eye within the profession and patients viewed temporary doctors with a certain amount of distrust. Things are different today: Over the past decades, staffing firms and healthcare facilities have tightened referencing and licensure procedures, eliminating uncertainties related to traveling doctors and assuring others of their qualifications.
Bonus Question: What If There's A Problem?
Preparation and detailed work by a staffing firm or by a physician working independently will eliminate most problems. A few phone calls and questions prior to accepting an assignment will also minimize problems. Should personal or professional conflicts occur, however, physicians are generally allowed to leave their assignments without penalty.
As always, our team of knowledgeable, dedicated recruiters is standing by to answer any other questions you may have about working locum tenens assignments. Please feel free to contact us here.