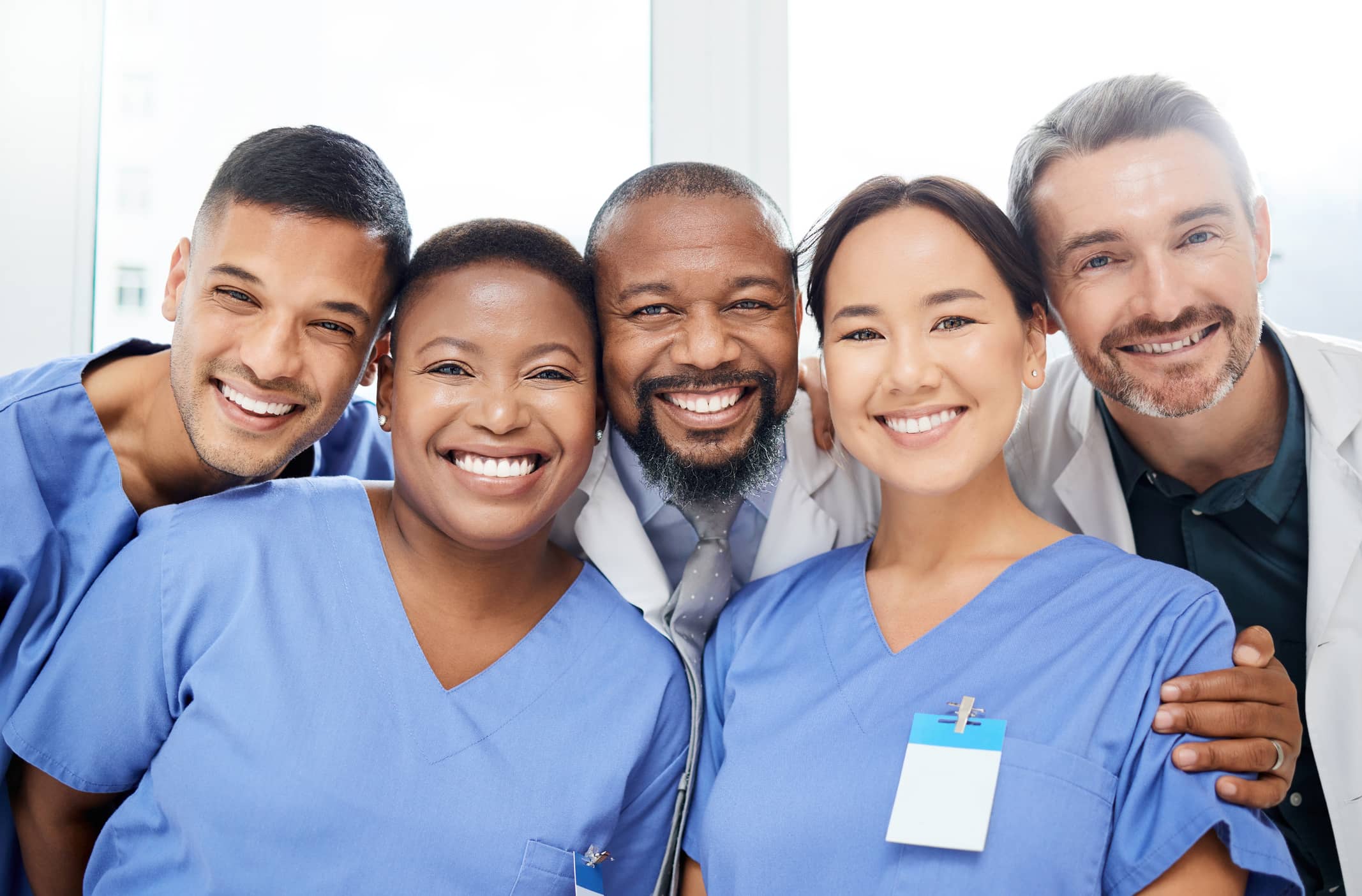 Locum Jobs vs. Permanent Placement: Know Your Options
Whether you are finishing up your medical residency or have years of experience and are looking for a change in your career, it may be time to consider different options for your physician practice.
Fortunately, you have more choices than just an array of permanent positions. Locum tenens jobs should also be on your radar. These temporary assignments can bring flexibility, varied experience, work–life balance, and a number of other benefits to your physician career.
What is locum tenens?
Locum tenens is a Latin phrase that literally means to "hold the place of." When a healthcare employer faces temporary staffing shortages due to vacancies, illness, or other causes, they hire locum tenens physicians and other clinicians to fill those vacancies.
Locum physicians are typically independent contractors who seek out the assistance of a locum tenens staffing agency like AMN Healthcare for job placement and relocation services. These services are provided at no cost to the physician.
Locum assignments offer many choices across medical specialties, locations, and work settings. You can choose a full-time schedule in a new region of the country or a part-time job closer to home. You may even keep your traditional full-time job and work locum tenens as a secondary job, to increase your earning power and add to your clinical experience.
You may be able to work some locum shifts during a fellowship, or even during the last few months of your residency, if allowed by your program. Locum jobs can also be the ideal solution at various times throughout your physician career.
Compare locums to permanent physician jobs
Permanent physician jobs and locum jobs both have their pros and cons. This side-by-side comparison may help you decide which path is the best for you at the present or in the near future.
| | |
| --- | --- |
| Locum physician jobs | Permanent physician jobs |
| Flexibility is the name of the game, with the ability to choose where you work and set your own schedule | Working as an employed physician can offer stability, but little flexibility or control over your schedule |
| You can gain experience in different work settings, expand your network, and learn from a variety of mentors | Remaining in one location, or with one health system, can lead to advancement or partnership opportunities |
| Locum pay rates tend to be higher than that of staff physicians since you are fulfilling an urgent staffing need | Compensation is consistent, and some contracts include incentives for meeting quality and productivity targets |
| Travel expenses are covered by your agency, including transportation and housing | Relocation expenses are a point of negotiation, often requiring a time-on-the-job commitment |
| You can plan a short break or an extended vacation between jobs, though your time off is not compensated | Paid vacations are available, but are dependent on advance planning, staffing needs, and your seniority |
| As a temporary contractor, your time is focused on patients, with few meetings and administrative hassles | Institutional requirements and practice responsibilities are a daily challenge to your time spent with patients |
| Each assignment is a short-term commitment; some contracts can be extended or you can simply move on | You don't have to worry about frequent job changes, but a long-term contract can leave you feeling stuck if it isn't a good fit |
| A locum contract can allow several weeks to try out a new city and an employer before making a permanent move | A site visit with a potential employer may be too short to make an informed choice about location and setting |
| Locum doctors choose their own health coverage and retirement plans and must pay self-employment taxes | Typical benefits like health insurance and retirement plans are included; taxes are withheld and paid on a physician's behalf |
| Most locum staffing agencies will cover your malpractice insurance | Some malpractice insurance may be your responsibility |
Nothing is really 'permanent'
Though we have been using the term "permanent placement," no job—or career path—is ever permanent. Healthcare is always changing, and your physician career might need to change.
That's another reason that locum jobs can be a good option during certain seasons, and can help you navigate a number of career transitions. For example:
Are you just starting out and not sure where you want to practice? Or still, deciding on your preferred setting in inpatient or outpatient care? Locum jobs can help you gain experience and insights to guide your career choices.
Do you need to earn extra money to pay off medical school loans or save for a major expense?Locum tenens jobs offer excellent compensation, whether you choose full-time or part-time assignments.
Are you in the middle of your career and find yourself in-between permanent jobs? Perhaps you've recently become an empty-nester, or simply need a change? Locums can provide temporary work and a fresh start. Your recruiter may even be able to find a temp-to-perm job if that would be of interest. Or you can keep working locums for several months—or even years.
Are you near the end of your career, but not ready to give up practicing medicine entirely? Locum tenens lets you shift from full-time practice responsibilities to short-term, flexible jobs that pay you to travel. You can leave the business side of medicine behind, refocus on direct patient care, and enjoy more time with your loved ones.
The choices are yours! You can transition from permanent physician jobs to locums, and back to a permanent placement, as needed. And the AMN Healthcare team will be there to help.
Ready to try locums for yourself?
AMN Healthcare, a company of AMN Healthcare, has hundreds of locum tenens opportunities across the U.S., and an experienced team that can guide you through every step of the process.