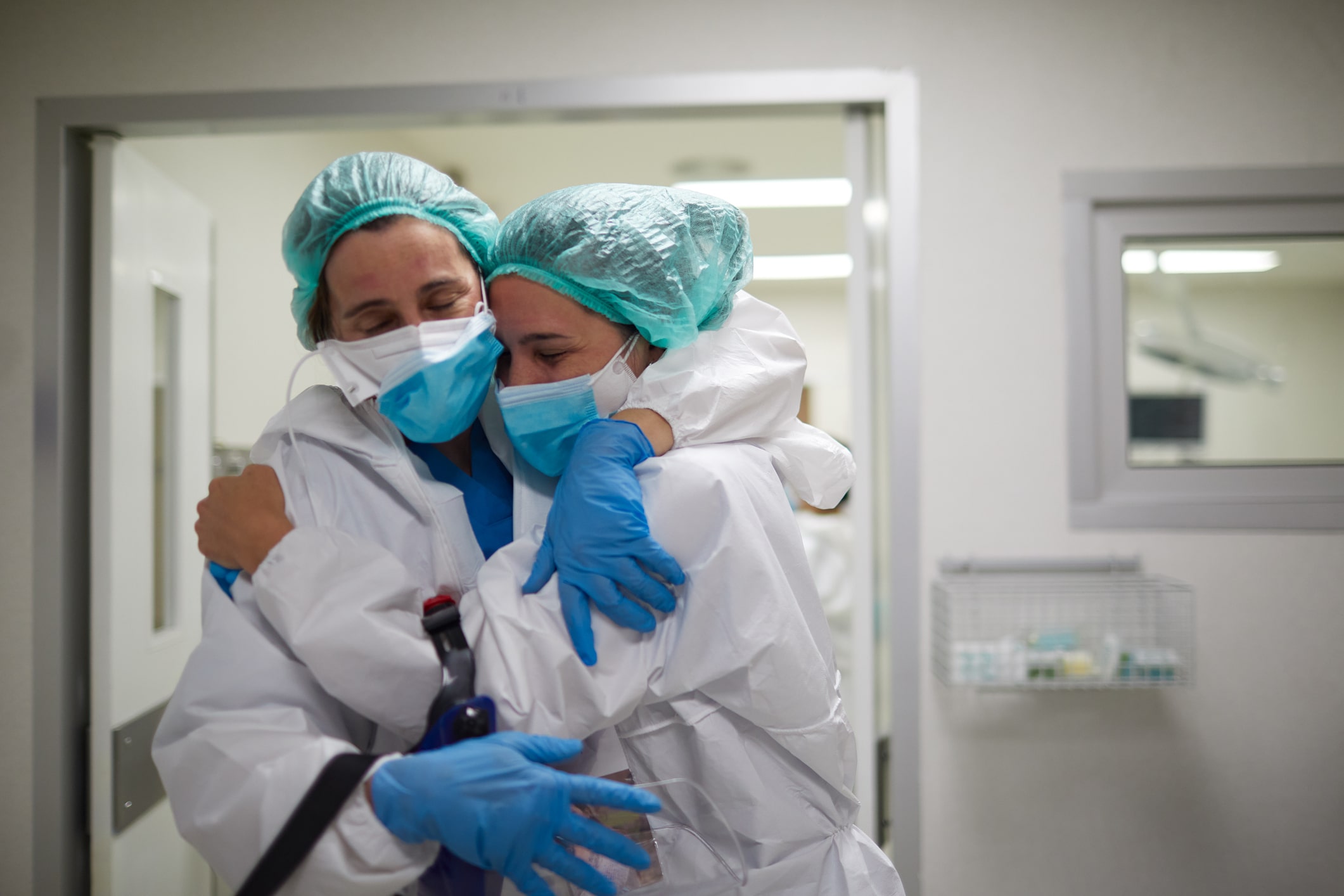 What Travel Nurses Encounter In The PICU And NICU
Travel nurses accepting assignments in neonatal intensive care units (NICUs) or pediatric intensive care units (PICUs) can expect to experience the joys of caring for young lives—which are often hanging in the balance—along with appreciation from the permanent staff. They can also expect to be well compensated for their work.
The Salary of a Travel Nurse and Other Benefits
The recruiters at AMN Healthcare report that travel nurses working in a NICU can earn as much as $2,380 weekly or nearly $31,000 for a 13-week assignment. The salary of travel nurses in the PICU can be a little higher, as much as $2,700 per week or more than $35,000 for a 13-week assignment. The hospital decides the contracted rate and can vary depending on location and other factors.
Additionally, travel nurses receive housing or a housing allowance and a meal and incidentals stipend. Some travel nurses feel that the best benefit of their jobs is that their days off can be spent exploring their temporary locations.
Most employers expect travel nurses in the NICU or PICU to have two or more years of experience in a similar unit, as well as basic and pediatric advanced life support credentials. Some prefer nurses with certification, which demonstrates a level of expertise.
"Certification is important for neonatal nurses – and for all nurses," said Lori Williams, DNP, RN, RNC-NIC, CCRN, NNP-BC, clinical nurse specialist, at American Family Children's Hospital at the University of Wisconsin Hospitals and Clinics, Madison. "A recent evidence review in the American Journal of Critical Care demonstrates the positive correlation between certification, education and patient outcomes, as well as nurse satisfaction."
What to Expect Stepping into a NICU or PICU
NICU babies often have been born prematurely, have congenital anomalies or have required surgery shortly after birth. Some are twins or triplets.
"I love working with neonatal patients and their families, because I get to be part of a family's journey at a very important time in their lives," Williams said. "NICU patients are fighters. They are miracles. They are teachers."
PICU patients are children, often with respiratory distress, but they also may have a chronic disease or have ingested something harmful or been injured. Some may be recovering from a complex surgery.
After a brief orientation, travel nurses must be ready to step on a unit and get to work. Because the unit, typically, is short staffed, those nurses are thankful for the traveler's arrival.
Patients in both units are critically ill or injured. They require close monitoring, being alert to subtle condition changes, which can happen quickly, and the readiness to act appropriately. NICU babies cannot tell a nurse what is wrong and that also is often the case in the PICU. The nurse often has to do some detective work to understand the nonverbal cues.
"The sense of urgency is heightened as children's health can turn and decline quickly," Williams said. "If the neonate is lethargic, is it due to hypothermia, hypoglycemia, a seizure, an intraventricular bleeding or sepsis? Are clinical findings normal for gestational age or pathology?"
In both units, the travel nurse will be working with high-tech equipment, including artificial ventilation or continuous positive airway pressure or bi-level positive airway pressure, and extracorporeal membrane oxygenation.
In addition to caring for the patient, communicating with and providing education to the parents is an essential part of NICU or PICU nurses' jobs. Family-centered care is of prime importance. Many parents may feel overwhelmed by the equipment and their child's condition. A compassionate and knowledgeable nurse can make the difference in their experience.
"As with all pediatric patients, we have to think of neonatal patients in the context of family," Williams said. "Frequently, this is a first child, so we are not only teaching how to use equipment and technology, we are guiding parents and their child as they become a family. This always heightened for me the need to help the parents incorporate the child into the family, to help parents achieve the maternal and paternal roles, and when it became acceptable, to help siblings adjust to a new family member."
Caring for critically-ill newborns and children takes a special nurse, whether permanent staff or traveler. The rewards of shepherding the young patient and his or her parents through an often difficult situation are huge.
"There will be patients you will never forget," Williams said. "You will marvel at each milestone achieved and grieve with parents whose children will never achieve the normal milestones we would expect for most newborns."
Are you a compassionate and talented NICU or PICU nurse, ready to pack your bags for a travel nursing assignment? If so, the AMN Healthcare team can get you on your way.