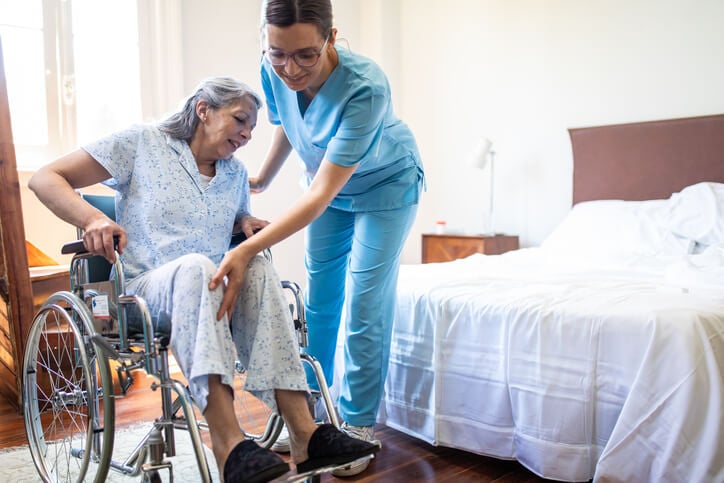 Nurses' Role in Preventing Medical Errors
Medical errors cause an estimated 250,000 deaths each year in the United States. According to a study by researchers at Johns Hopkins Medicine, medical errors would have been the third leading cause of death in 2016, if counted in annual death statistics.
Most medical errors in nursing revolve around patient falls, infections, medications, documentation, and equipment. Nurses play a significant role in each of these areas of patient care. As a nurse, preventing medical errors must be at the forefront of your daily clinical practice.
Below are five tips and tricks you can use each day in an effort to prevent medical errors in nursing.
5 Tips And Tricks For Preventing Medical Errors
1. Practice Good Communication
As the gatekeepers of patient care, nurses must be savvy in nurse communication skills. You must be highly skilled in techniques such as active listening, verbal communication, and written documentation.
Nursing units are busy. This can cause a breakdown in communication, leading to medical errors. Thus, communication is the first step in preventing medical errors.
Practical Quick Tip: Limit distractions when taking orders, providing reports, administering medications, or performing procedures.
2. Clarify Orders
Mistakes happen. Preventing medical errors is everyone's responsibility. Many times nurses worry that one more question to a physician may cause them to become angry. But, in reality, clarification of orders saves lives.
Practical Quick Tip: If you are uncertain, ask for clarification. Never guess or fill in the blanks. Limit verbal orders when possible.
3. Limit Overtime
Every nurse enjoys getting a robust check from time to time, but too much overtime leads to tiredness and an inability to concentrate.
Practical Quick Tip: Learn ways to fight off nurse fatigue, such as setting boundaries, self-care techniques, and having an accountability partner.
4. Ensure Adequate Staffing
Inadequate staffing can lead to unsafe nurse-to-patient ratios. When nurses have too many patients, details get missed and medical errors occur.
Practical Quick Tip: Travel nurses are a great solution to staffing shortages. If you want to be part of the solution, AMN has many high-paying, short-term travel nursing jobs available.
5. Use Evidence-Based Nursing Practices
According to a study by Kathleen R. Stephens, nurses have embraced evidence-based practices in nursing. Experts have been recommending this for years as a method of preventing medical errors.
Practical Quick Tip: Become a life-long learner. Keep abreast of new nursing research through continuing education courses, healthcare journals, or advancing your nursing degree. Not only will this keep you up to date, but it can also help you land a high-paying nursing career.
Most medical errors are preventable. With intention and purpose, nurses can be part of the solution to medical errors in nursing. Put these quick tips into practice today to help in preventing medical errors.