Decorating Your Travel Nurse Housing to Feel Like Home
One of the best parts of choosing a career as a travel nurse is the opportunity to travel to new cities while enjoying company-paid housing, travel reimbursements, and other benefits. But living in more places doesn't mean you can't make each place feel like home. From knowing what to bring to decorating on a budget, these simple tips can help you settle in and make the most of your travel nurse housing.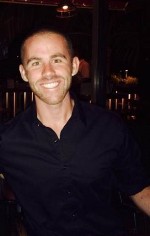 Tim Goelze, a senior placement consultant with NurseChoice, an AMN Healthcare company specializing in high-paying, quick-start travel nurse assignments, said that their private, company-provided apartments are furnished. Still, there are a few essentials that every nurse will need to add. Travelers can also opt to arrange for their own housing if they prefer to use the housing stipend. In either case, nurses will need to bring some household items with them or purchase them once they arrive at their contract destination.
Know what is needed for packing lists and purchases
"What I tell all of my nurses when they go on assignment is to bring things such as pots and pans and dishes, but some of the random stuff, too, like a shower curtain. Bring your favorite linens such as sheets and towels," Goelz said. NurseChoice recruiters can provide a list of what comes with your company-provided housing and what you will need to provide.
If nurses drive to their travel assignments, he pointed out that household items can easily be packed in the car. Still, for nurses flying, a quick trip to Target, Big Lots, Dollar General, HomeGoods, or a similar discount store can usually get the job done. With quick shipping and low prices, online sites like Amazon, Overstock, or Wayfair can also be great options for household decor.
"One thing that sets us apart from other travel nurse companies is that we give our nurses a ton of travel reimbursements for their assignments. As long as they submit their receipts while they are on assignment, they can go and purchase the essentials," he said. Nurses can get the full details about the reimbursement policy from their personal recruiter.
For "super quick-start" travel assignments--those that start within just a few days--Goelze said NurseChoice could often arrange to have key household items already in place for the nurses, so they don't have to worry about it going shopping and procuring items on short notice.
Find decorating inspiration wherever you go
Looking for style ideas for your travel nurse housing? Just hop online. Pinterest, Apartment Therapy, Houzz, and even social media sites such as Instagram are flooded with design inspiration ideas. Search hashtags and keywords such as #apartmentdecor, #dormdecor, and #interiordesign to get instant visual inspiration. Blogs and microsites dedicated to decorating dormitories can work for travel nurses since they focus on design ideas that are portable, low-cost, and perfect for smaller spaces.
If you have some time before your travel assignment, you might want to check out the floorplans and pictures of the housing complex online so you can get a feel for what type of decor would complement the space.
Five tips to transform travel nurse housing into your home
Unpack and put your things away within the first couple of days after you arrive. This will help your new apartment feel like home more quickly, avoiding the moving boxes and clutter that can give the place a temporary feel. You'll also be able to see where you can add your own touches.

If you are working with white or beige walls and a neutral-colored kitchen, decorators recommend bringing in a main color and accent to help define the space. For example, the Pantone color of 2015 is Marsala, a rich, red-brown hue that looks gorgeous when paired with grey and blue tones. Look for a throw blanket with this pallet to cozy up with after a long day on assignment.

Consider the details: small potted plants, candles, area rugs, accent pillows, and little pops of color here and there can do wonders for a bland space. You can also hang personal pictures, artwork, and other decors without damaging the walls with removable adhesive strips (i.e., Command Strips by 3M).

Community resource sites such as

Freecycle

,

NeighborGoods

, and

Craigslist

are excellent options for looking for accent items such as a unique lamp or bench. The best part is that these items are often low-cost, free, or obtained by trade or barter. When you are ready to move again, you can also use these sites to get rid of things you don't want to take with you.

Put your stamp on your space. Although major furniture and appliances such as couches, TVs, and beds are provided with your travel nurse housing, the blank canvas is yours to create the design and "feel" that you want. You can even adapt your decor to your location; feel free to express yourself!
"Nurses will usually be on a travel assignment anywhere from 4 to 13 weeks, so you want to make the place as homey as possible," Goelze concluded.