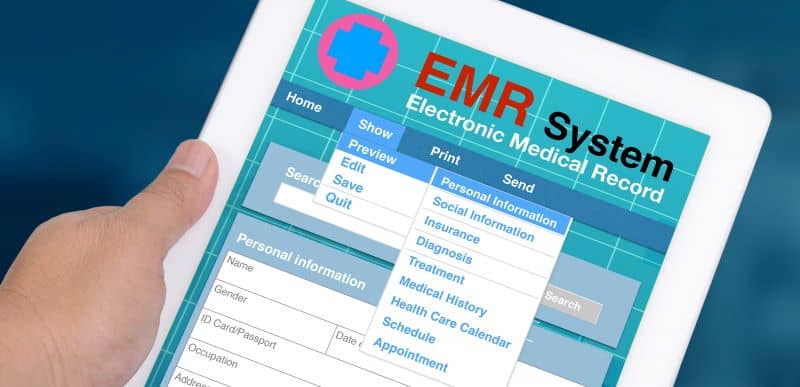 The Critical Role of an EMR Nurse
Technology is constantly evolving and changing the way we do things. This is especially true in the area of patient medical records. Paper-based systems are no longer the safest or most efficient way to keep records, creating an imminent need for electronic medical records (EMR) nurses.
Electronic medical records (EMRs) are a digital version of a patient's paper chart, containing the medical history of a patient at a particular practice. Here are a few reasons practices are switching to EMRs:
Instant access – Digitally-kept patient records provide easy and instant access to critical health information, allowing for less human error and more efficient provider-patient conversations.
Secure data – Paper-based records are susceptible to being lost, damaged, or stolen, while EMRs are able to be digitally secured and only released to authorized users. A backup can also be created and stored elsewhere for an extra level of protection.
Seamless transition – In some cases, patient EMRs can be passed along to specialists if the need arises. Many practices also give patients access to EMRs, which allows patients to become more active in and take ownership of their health.
The increased adoption of EMRs has led to a high demand for EMR nurses. The job of an EMR nurse is to:
Ensure all patient information is captured electronically and accurately
Properly and efficiently categorize and maintain patient records
Organize data according to clinic policies, making it easier to pass information along to necessary medical professionals
Hospitals and clinics across the country are in need of EMR nurses, and they work with NurseChoice to find the most qualified candidates to fill their staffing gaps. Our nurses receive competitive pay, free housing, bonuses and other attractive benefits. Our recruiters are ready and waiting to connect you with your next EMR nurse job.
Additional Nursing Resources: