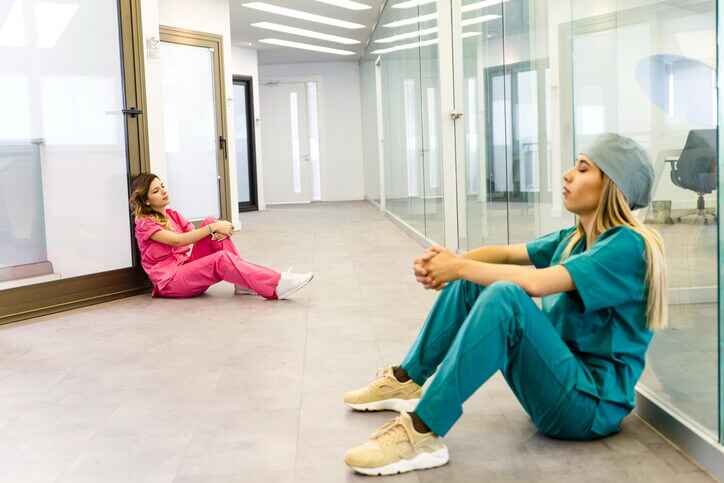 5 Ways to Fight Off Nurse Fatigue
The dangers associated with nurse fatigue and patient safety are real concerns in many nursing units across the U.S.
Between working nights, managing swing shifts, and being awake for long hours, sleep deprived nurses face a lot of challenges.
What Is Nurse Fatigue?
It's common for people to confuse sleepiness with fatigue. Sleepiness is the physiological desire to sleep, which is very prevalent in individuals who work nights or irregular hours.
According to the National Safety Council, more than 43% of workers are sleep deprived, and those most at risk work nights, long hours or irregular shifts.
Fatigue, on the other hand, is a physical, mental or social impairment that includes the following:
Reduced energy
Increased effort needed to perform tasks
Many nurses consider fatigue a normal factor of being a nurse. Donna Cardillo, RN, Certified Speaking Professional and expert blogger for Dr. Oz, offers this insight:
"Nurses are human. We are not machines. Yet we often push ourselves beyond our physical, emotional, and spiritual limits by working without breaks, doing consecutive 12-hour shifts, and staying in a negative work environment."
You have the ability to change this. You can learn healthy ways to fight off nurse fatigue.
5 Ways To Fight Off Nurse Fatigue
1. Set Boundaries
Everyone has limits. Even nurses.
You should know which triggers will cause you to reach your maximum level of safe nursing practices. When nurse fatigue and medication errors occur, it is time to set boundaries.
Don't feel guilty for not picking up another shift. Only work as many shifts per week as you feel is safe for you and your patients. Nurse fatigue and patient safety is a major problem in the medical field.
Stick to your boundaries. Learn to say no.
2. Self-Care
Your body and mind need rest to combat nurse fatigue. As Cardillo says, "Nurses must understand that self-care is not a luxury but rather routine maintenance for the body, mind, and spirit."
The National Sleep Foundation backs this up. The organization recommends adults get 7–9 hours of sleep per night.
If you work nights, use darkening blinds in your bedroom to help balance your circadian rhythms. Go to sleep at the same time every day, even on your days off.
Eat a balanced diet, especially when working. Many nurses are guilty of skipping meals and bathroom breaks on busy days. Don't. Make sure you take care of your body. Make time for small frequent meals and healthy snacks.
3. Talk It Out
When nurse fatigue gets you down, reach out to someone you trust. Find a friend, colleague, or counselor who will listen to you.
Many times, if we simply have the ability to discuss our feelings, the solutions become clearer.
4. Socialize
Isolation does not help mitigate nurse fatigue. The more isolated you become, the more likely it is for you to start feeling depressed due to nurse fatigue.
It may be difficult to figure out which started first, the depression or the fatigue. Talk to a mental health professional who can recommend treatment, therapy, or medication.
5. Have an Accountability Partner
An accountability partner is someone who can help you to keep your commitments to preventing nurse fatigue. A trusted colleague who knows and understands what being a nurse entails makes a great accountability partner.
This person can remind you to stick to plans for self-care, counseling, and socialization. Having a community of supportive colleagues around you is one of the best solutions to nurse fatigue.
The American Academy of Nursing promotes management practices in healthcare organizations and strategies to support healthy lifestyles for nurses that keep patients safe.
If you are looking for careers in nursing, CHECK OUT all the high-pay, short-term travel nursing jobs from AMN Healthcare today.