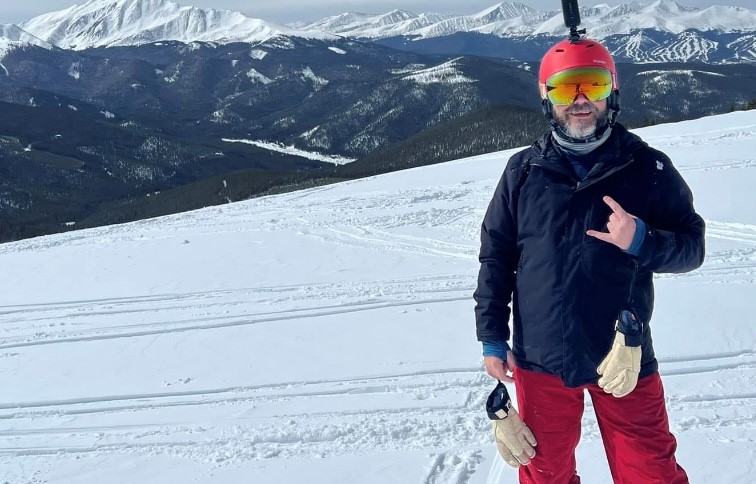 Travel Echocardiographer Wins Allied Achiever
Freedom, flexibility and great compensation are just a few of the reasons why Brian M., RDCS, chose a career as a travel echocardiographer with Club Staffing, part of the Allied Health Division of AMN Healthcare. And for his outstanding work, he was recently awarded the prestigious Allied Achiever Award for 2023.
But it took this Kansas native a little longer to find his ideal vocation. He didn't start out in healthcare. He began to feel stagnant in his first career and decided to make the switch.
"I wasn't satisfied career-wise so I decided to go back to school in the healthcare field," he said. "Echo was the most interesting to me. I applied to school and the rest is history."
Discovering Allied Health Travel
Brian has been working in cardiac sonography now for about 14 years. He learned about allied health travel jobs from numerous friends and colleagues, and was encouraged to take his career on the road.
"I had a friend who had been traveling for years and kept telling me I had to do it," he recalled. "And then COVID happened and the pay went way up and I realized I had to do it. I thought, 'I could finally pay off my student loans.'"
So in November of 2021, Brian hit the road as a traveling allied healthcare professional.
During the past two years, he has taken assignments in Minnesota and Colorado.
"My first contract in Minnesota, they just kept asking me to extend, extend and extend," he said. "It was a great group of co-workers so I kept extending with them. And then last winter I took an assignment in Grand Junction, Colorado. Then after that I came back to the same hospital in Minnesota. They actually just asked me to extend again so I am here for another 7 months. I might set a record for the most extensions."
Brian described his contract in Colorado as a "four month working vacation." When he wasn't working with patients, Brian spent his time skiing on the beautiful Western Slope. "It was a blast," he remembered.
Now, Brian is back in Minnesota with his wife where he first started his travel cardiac sonography career.
Being Selected as an Allied Achiever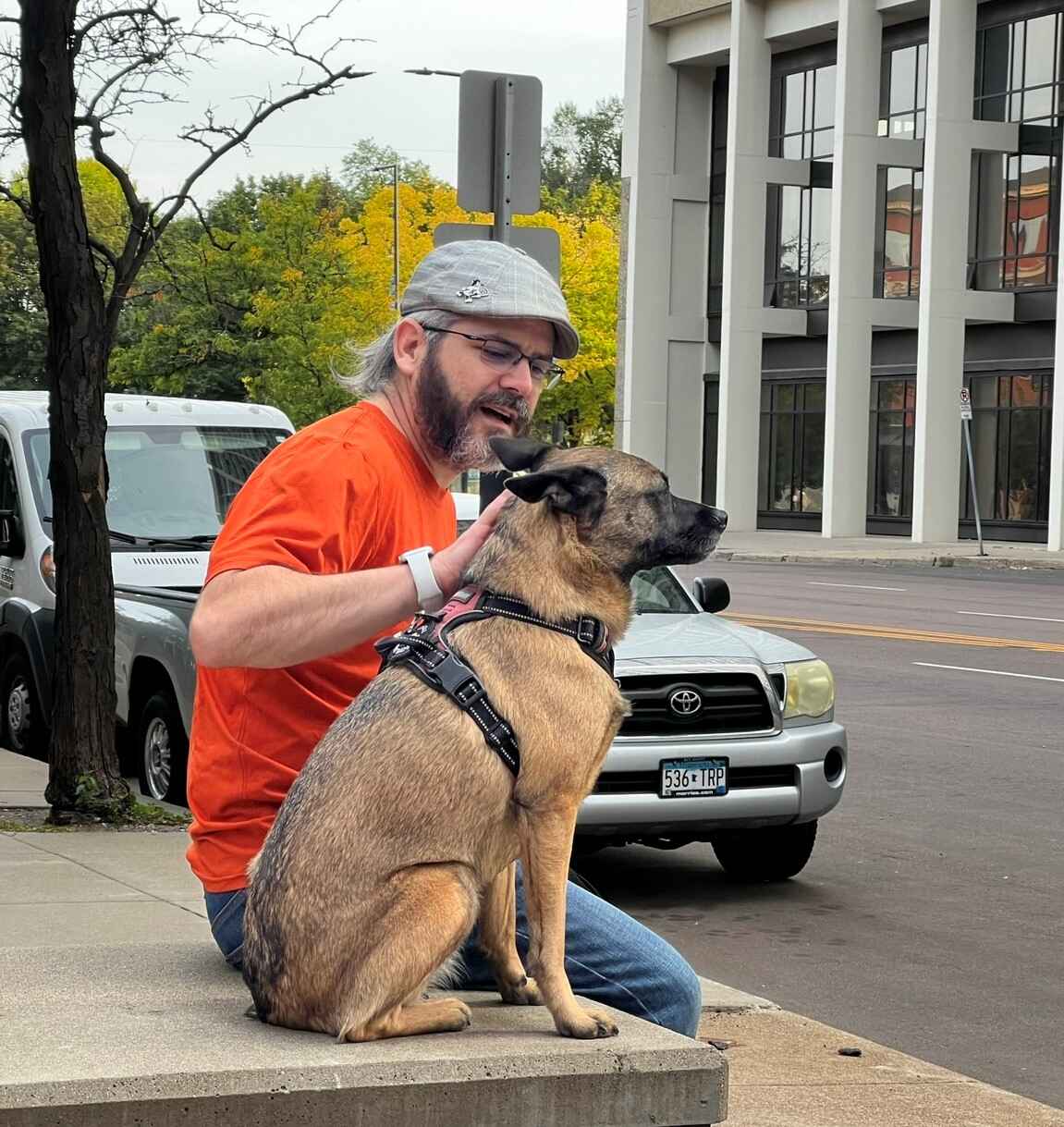 Brian was unaware that he had even been nominated for AMN Healthcare's Allied Achiever Award until his recruiter, Annetra W., senior principal recruiting consultant, called him to share the good news.
"I didn't apply for the award, my recruiter put me in for it," he said. "I was actually employee of the month at my site and I forwarded her the email with all of the nice things that my co-workers said about me."
Brian was awarded with flight credits, a gift card and some company gear — along with the bragging rights that come with winning the award.
Enhancing Patient Care and Professional Growth
A career in allied health travel provides exposure to different practice settings, patient populations, technologies and new treatment plans. Many allied travelers find that they learn countless new things at every healthcare facility they visit.
"I really enjoy working with the patients and being the cardiologist's eyes for the patients," Brian stated, noting that travelers are an important part of the healthcare team. "I like working with different departments, sonographers and doctors and seeing how each team does things different. You can take the best of all of them and it really widens my experience and education."
"I used to be in a small clinic in 'middle of nowhere' Kansas where it is the same thing, day in and day out," he continued. "I think that's the best part [of allied travel jobs]: getting exposure to new things. Recently, I got to brush up on my 3-D scanning that I hadn't used in a while. That was really nice."
For others considering allied health travel assignments, Brian offers some advice: "Be open to different sites and how they do things. Everyone does things a little different, so be open to that. Try and be a sponge and learn from the new doctors and co-workers you partner with to learn new tricks of the trade."
Enjoying the Allied Traveler Lifestyle
Brian is grateful that he took his friends' advice and decided to give allied health travel a try.
"It's really amazing to be able to pick where you want to go. You can go wherever you want, really. You have the flexibility to travel and see the country and experience different parts of the country," he said.
When Brian isn't hitting the slopes or checking his patients' hearts, he enjoys spending time traveling with his wife, golfing, going for walks with his dogs and reading military history books.
Partnering with a Recruiter
When he was first considering a career as a healthcare traveler, Brian was referred to several staffing agencies and reached out to various recruiters. He soon knew he'd found the right one.
"My recruiter blew everyone out of the water," he said. "When I was trying to figure out what company to go with, it was 100% because of my recruiter. It has been a blessing. She responds so quickly and is so wonderful, I have nothing but praise for her."
Ready to get started in allied health travel?
AMN Healthcare's dedicated Allied team is ready to connect you with allied health travel assignments across the country. We'll work with you to find the opportunities that match your career aspirations and goals; assist with credentialing and housing; and provide ongoing support to ensure your success on assignment.