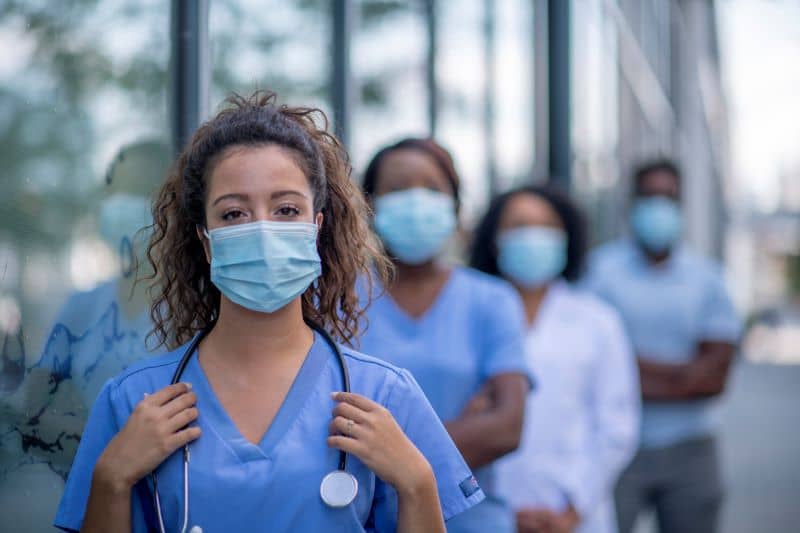 Open Talent Marketplace vs. Managed Services Programs
AMN Healthcare offers two unique options in assisting you with your talent needs. There are many benefits to both our Open Talent Marketplace (OTM) and our Managed Services Program (MSP), allowing you to determine which best suits your needs.
Our Open Talent Marketplace is an easy-to-use digital platform that allows you to be in control of your hiring process, while the Managed Services Program assumes a modular approach and handles the entire recruitment lifecycle.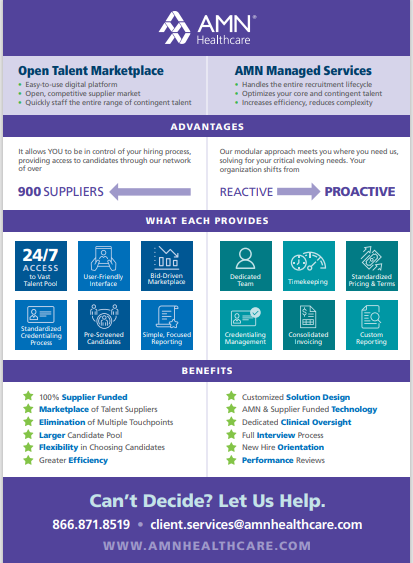 Check out this infographic for more information on OTM vs. MSP.