Teletherapy in Schools: Providing Quality, Efficient Care to Students Anywhere
The COVID-19 pandemic disrupted the traditional learning environment and accelerated many school districts to utilize teletherapy to provide ongoing care for their students.
This paper outlines the current landscape of teletherapy in schools and discusses the quality of teletherapy vs. in-person therapy in both rural and urban schools.
60% of school speech language pathologists had utilized teletherapy to provide special education and mental health treatment
Data from 2021 showed that school districts fill twice the number of qualified professionals via telehealth vs. traditional onsite placement.
Download now to learn about the future of teletherapy and why qualified teletherapists should continue to complement in-person therapy in schools to augment special education teams.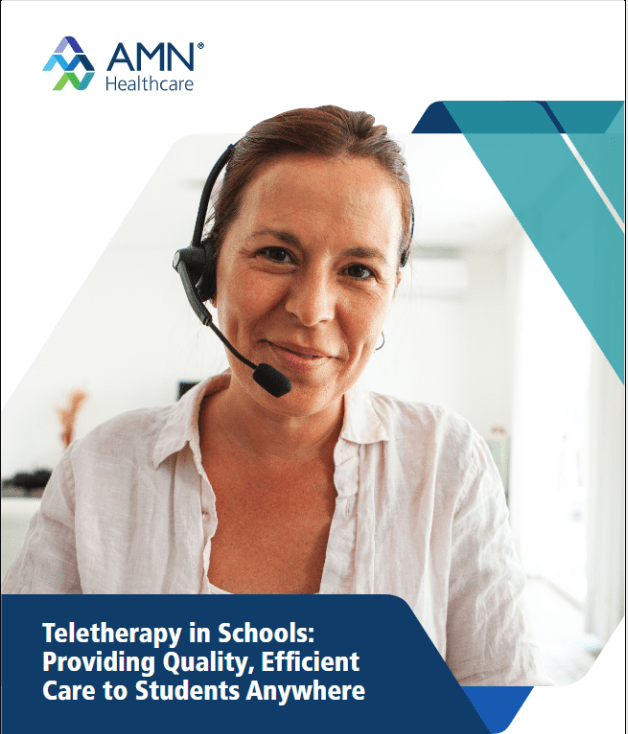 Quickly access the whitepaper by submitting your information.