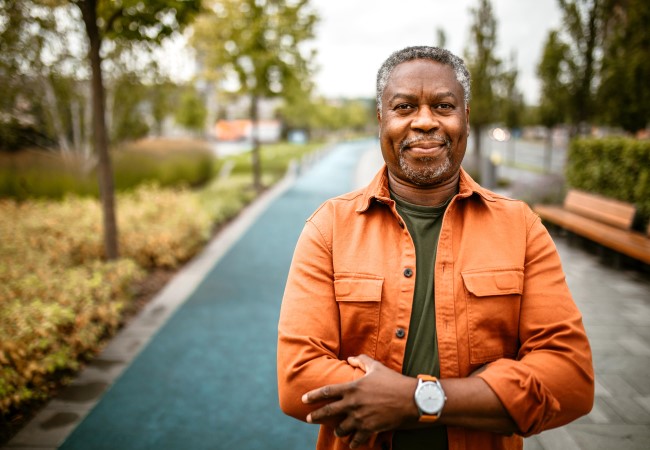 5 Retirement Planning Tactics for Physicians
Whether you are a self-employed physician, a doctor working for a major healthcare network, or a locum tenens independent contractor, you've likely discovered that retirement planning for physicians is a complicated topic, with many nuances and specificities.
Yet its importance cannot be overlooked.
As busy as you are today, remember that one day you will be ready to hang up your white coat and hopefully indulge in some much-deserved R&R. And your retirement savings and investments will have to sustain you—possibly for decades.
Physicians with a solid financial plan for the future can enjoy increased security and the freedom that comes from knowing your retirement years can be spent worry-free and financially stable.
5 Keys to Retirement Planning for Physicians
Here, AMN Healthcare reveals the top five ways that physicians can save for retirement:
1. Save about one-fifth of what you make
"The most important way for physicians to save for retirement is to spend about 20 percent less than they earn and put that toward retirement," said James M. Dahle, MD, FACEP, editor, and founder, The White Coat Investor, LLC, author of The White Coat Investor: A Doctor's Guide to Personal Finance and Investing, and instructor for various online training courses.
"They should invest into a reasonable mix of stocks, bonds, and real estate using low-cost, broadly diversified investments such as index funds. If possible, these should be placed into tax-protected accounts such as 401(k)s and Roth IRAs or their equivalent in other countries."
2. Traditional 401(k) plans
The most traditional form of retirement planning for doctors is the best option for physicians who are either employed by a company (those receiving W-2s) and also for those who are self-employed. A common myth is that self-employed physicians do not qualify to establish a 401(k) plan, but that is simply a misconception, according to Dahle.
"Those who work locums are usually 1099 independent contractors. They should open an individual 401(k) to invest in," Dahle said.
Physicians employed by a company that offers a 401(k) plan should also check to see if the organization offers a company match. According to a survey conducted by The Society for Human Resource Management (SHRM), 42 percent of companies now match dollar-for-dollar, up from 31 percent in 2013. Before 2013, a 50 cent per $1.00 match was the most common formula.
If you are employed by a government or nonprofit healthcare organization, you may be offered a 403(b) or 457(b) plan. Overall, they work the same way that 401(k) plans do, with just a few unique distinctions.
3. Pensions, IRAs, and other options
For self-employed physicians and locum tenens, there are a variety of options out there for retirement planning. The most popular are Roth IRAs, pensions (now more commonly known as "defined benefit plans"), and Keogh retirement plans.
"If [locum tenens physicians] need to save more than $55K ($61K if 50+) per year for retirement, they can also use a backdoor Roth IRA ($5,500), a spousal backdoor Roth IRA if married ($5,500) and a non-qualified, taxable account," Dahle added.
"Physicians need to realize that they have a second job as a pension fund manager, whether they want it or not, and whether they know how to do it or not," he explained. "If they fail to do it well, they will pay the consequences which are usually working longer and having less money in retirement than they would like."
4. Partner with a physician-friendly financial advisor
There are so many different options available for retirement planning, things can get confusing--even for the sharpest medical minds. Working with a certified financial planner who specializes in retirement planning for doctors can help you navigate the waters and set a clear plan with realistic goals and expectations.
The American Medical Association (AMA) has a variety of financial planning resources, including physician retirement planning and services that can connect you with vetted planners who meet specific criteria. Establishing trust and rapport is an important part of the equation, as your financial planner will be your guide to planning your future.
Another option is to ask your physician colleagues and network of clinical contacts for referrals to financial planners who understand the unique needs of practicing physicians.
5. Work locum tenens
Working locum tenens is one of the ways that physicians can earn extra income to bolster their retirement savings plans. There are a few options available depending on the type of work you want to do. Physicians can either work part-time as secondary income (moonlighting) or choose full-time assignments that pay well and establish a career as a locum tenens.
Many physicians who are about to retire often find locum physician jobs rewarding and a great way to "wind-down" practicing by just taking a few contracts a year.
We can help!
Whatever option you choose, retirement planning for physicians should be at the top of your mind if you are a practicing doctor earning a substantial income.
Contact an AMN Healthcare Recruiter and get started today for greater peace of mind and a more comfortable retirement in your future.
Similar Articles You May Also Like:
To find out what's out there for your physician career, search our locum tenens and permanent jobs from the link below.