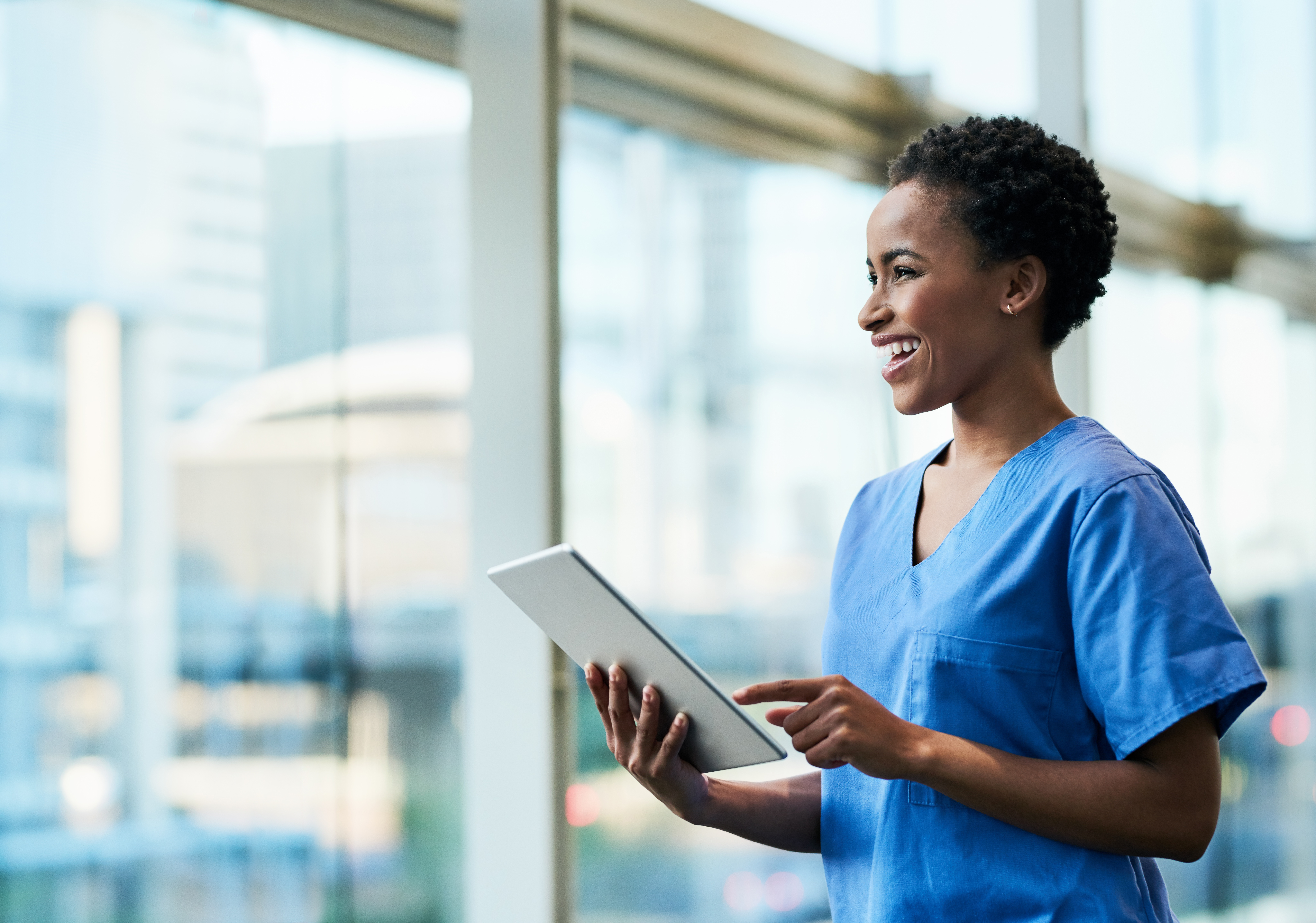 The 9 Best Apps for Per Diem Nurses
If you're like most busy nurses, your smartphone is your lifeline. And you may find that certain mobile apps can make your life a lot easier—especially when you are working per diem jobs at alternating sites and really have to stay organized and focused.
From meditation apps to organizing tools and point-of-care nursing resources, these 10 mobile apps for per diem nurses top our list as the most useful. We think you'll find they are worth checking out.
1. Headspace
Available for iOS and Android, Headspace's motto is "Be kind to your mind." And with a stressful job like nursing, you need to take care of your mental health! This app offers guided meditations and can help you incorporate mindfulness exercises to help you feel calmer and more relaxed.
2. Calm
Calm is another popular mobile app for people who want to feel more relaxed and sleep better at night. You can listen to meditations, music, and relaxing sounds to help you unwind and unclench. Optional reminders help you stay on track with your daily practice.
3. Fantastical
Need a calendar app to help you manage all your events, tasks, and other commitments? Check out Fantastical, which is a calendar app for iOS and macOS, with an Apple watch companion, too. Many people laud this award-winning app for its easy-to-use interface with multiple views.
4. Todoist
Another great mobile app for staying organized is Todoist. As a busy per diem nurse, you're probably juggling a lot of responsibilities, so this kind of app can be a lifesaver. This top-ranked time management app is a consistent favorite because it's comprehensive and available on multiple platforms--and it integrates well with other tools that you may already be using, including Gmail.
5. Epocrates
This medical reference app has been around for a while and remains a perennial favorite among healthcare professionals. When you need detailed and current prescription drug information, Epocrates is a great app to use. You'll also find updated clinical guidelines, drug formularies by state, medical calculators, and other tools to help you do your job with confidence.
6. Medscape
Medscape is a must-have for busy nurses on the go, like you. Access medical news, drug information, and reference articles. You can even earn free continuing education units (CEUs) through Medscape Nursing, as it's accredited by the American Nurses Credentialing Center (ANCC) Commission on Accreditation. You can find the Medscape app via the App Store or Google Play.
7. PEPID
Available for all smartphones and mobile devices, PEPID is another popular resource for clinical and drug information that you may need on the job. There's even a suite of tools designed especially for nurses: PEPID RN Pro, which includes a number of handy features, including a pill identification tool, an ICD-10 code look-up function, a drug interaction checker, and other specialized clinical content.
8. Mint
Use an app like Mint to stay on top of your finances. This mobile app, which is available for both iOS and Android, syncs to your bank account and credit cards so you can track your income and expenditures. You can customize alerts and set it up to send you bill payment reminders. It even offers a credit monitoring service.
9. Gas Buddy
If you haven't yet converted to a fully electric car, today's gasoline prices may be giving you sticker shock—especially if you're doing a lot of driving back and forth for your per diem jobs. So you'll want to get the best possible deal on gasoline. Use the Gas Buddy app to find the stations with the cheapest gas prices in your area.
Nursefinders has thousands of per diem nursing jobs across a variety of specialties and locations, ranging from single shifts to block schedules to temp-to-hire opportunities.
APPLY TODAY to connect with a recruitment specialist!