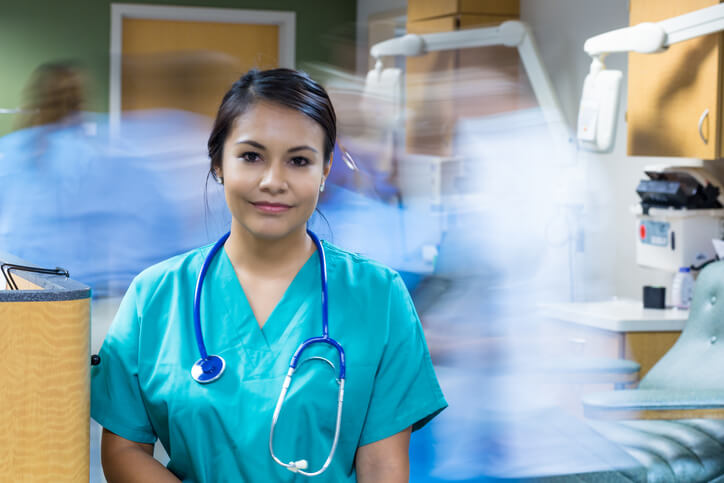 How Busy Nurses Can Deliver More Personalized Patient Care
Patient-centric, compassionate medical care is an essential part of any nurse's job. But how can busy nurses deliver more personalized patient care? Between answering call buttons, dealing with emergencies, completing your rounds, updating patient files and admitting new patients, what's a busy nurse to do?
Borrow a bit from Disney and Ritz Carlton to improve the patient experience; in fact, many hospitals are using concierge training service tips to improve the patient's hospital experience. For contract nurses, here's an overview of how to deliver great personalized patient care.
What Patients Want
Technology has changed what consumers of all ages want from their hospital experience. According to HealthCare IT News survey, patients want faster integrated digital access (via cell or laptop/tablet) to health information while in the hospital, digital connectivity. Most importantly, they also want more personalized care, especially among millennial patients.
According to a recent EMC report, eighty-nine percent of healthcare providers say technology has changed patient expectations. Respondents to the survey, which polled 236 healthcare leaders from 18 countries, said more than half of their patients wanted faster access to services. 45 percent wanted 24/7 access and connectivity and 42 percent wanted access on more devices. Another 47 percent said they wanted 'personalized" experiences'."
How Nurses Can Deliver More Personalized Care
As a contract nurse, you've encountered the hospital's Patient Satisfaction surveys about what patients need and want from their nurses. Achieving these goals is easy to do with these helpful tips.
Did you treat the patient with courtesy and respect?
• Don't assume the patient will be difficult. Say hello, use their name and yours and ask how they are doing today. If they are difficult, don't lose your cool.
• For difficult patients, explain to them what steps you will take to find a solution to the situation. Be specific as to when you will get back to them.
• No matter how busy/tired you may be, be sure to smile. A pleasant, positive attitude can be very healing.
• Address the patient by their name (Mr., Miss, Mrs. unless they ask you to use their first name).
• If the patient is older, be sure to speak to them directly and not their attending (younger) family member or spouse. Be inclusive and respectful of all in the room, but focus on the patient.
• Watch your body language. Bad: Crossing your arms on your chest, standing with hands on your hips. Good: Open palm, tilted head and eye contact.
Did you listen carefully to what the patient had to say?
• For accuracy, recap what your patient says: "Let me see if I understand your concerns…"
• Do not interject your thoughts or emotions or offer a solution until you have heard what they have to say.
• Be empathic. Make sure the patient knows you have a genuine interest in finding a resolution.
Did you answer their questions and explain things in a way they could understand?
• Explain their condition and what they could expect during their treatment.
• Answer their questions simply and with words they comprehend.
• Don't use a lot of technical terms.
• Provide them with educational materials (brochures, fact sheets, videos, web resources) and let them know what online resources are available to keep them informed of their treatment and medications, working as partners in care with their informed patients.
Did you make the patient feel comfortable and cared for?
• Did you spend time with the patient and make a connection?
• Did you talk to them about their medications and pain level?
• Did you make sure they had what they needed (extra blanket, pillow, sponge bath, something to read, knew how to use the TV or WiFi?)
• Did you soothe their anxiety and listen to their fears?
Additional Nursing Resources: