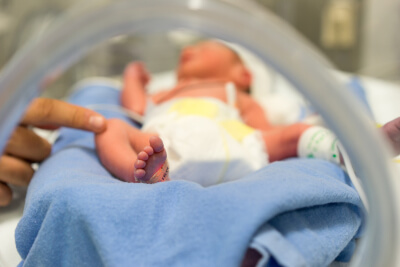 5 Must-Have Nursing Skills for Neonatal Nurses
Thinking about becoming a neonatal nurse?
Neonatal nurses care for the most vulnerable of patients, which can be a gratifying career.
Becoming a neonatal nurse requires a particular set of skills that aren't necessarily taught in nursing school.
Below are five must-have neonatal nursing skills for success.
5 Must-Have Neonatal Nursing Skills For Success
1. Strong Communication Skills are Essential
Neonatal nurses often have regular contact with parents who've received distressing news about their baby's health.
To establish and maintain trust with the family, it's important that neonatal nurses can actively listen to their concerns and clearly communicate the infant's condition.
Communication is also essential between a nurse and doctor to ensure mistake-free care.
2. Attention to Detail
Infants undergo rapid development, especially those born prematurely.
They must recognize the minor deviations that could signify major health concerns. Since babies cannot communicate, neonatal nurses are often the first line of defense against possible complications.
3. Neonatal Nurses Should be Breastfeeding Experts
While in the NICU, one of the best ways for parents to care for their baby is through breastfeeding.
A properly trained neonatal nurse can have a significant impact on successful breastfeeding.
Leigh Anne O'Connor, a private lactation consultant, says, "Breastfeeding skills should be basic training for all health care professionals who work in pediatrics and obstetrics, particularly neonatal professionals."
4. Manual Dexterity
Infants are tiny, so neonatal nurses must have nimble fingers to perform necessary procedures on their patients.
Newborns are also easily injured, so nurses must handle them gently even while the baby is moving erratically.
Good hand dexterity makes it easier to care for the infant and allows the neonatal nurse to work faster.
5. The Ability to Make Quick Decisions
The human immune system takes time to develop, leaving infants vulnerable to infection and disease fully.
Without a strong immune system, a small health issue can become a crisis. Neonatal nurses must assess a situation quickly so that a manageable problem doesn't become critical.
Neonatal nurses are responsible for the care of infants facing serious health complications.
These five skills are crucial for neonatal nurses to perform their duties effectively, helping them navigate the fluctuating needs of their patients.
Those who possess these skills have a bright future working as advocates to tiny members of the newest generation.
Search All Neonatal Nursing Jobs
Additional Nursing Resources: