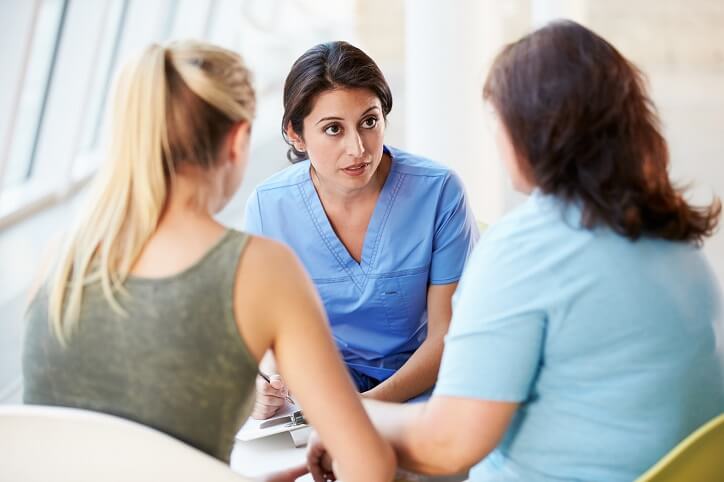 4 Tips for Handling a Family's Demand for Futile Care
When a loved one is nearing the end of their life, it's common for families to demand that doctors and nurses perform futile care measures in a desperate attempt to change the inevitable. Nurses must be able to navigate these demands in a way that shows care and compassion to the family while still considering the patient's right to dignity and quality of life. To help you work with these families, and help them make the best decisions for your patient, here are four tips that could assist in turning an emotionally charged situation into a moment of acceptance.
Change The Family's Perspective
When a family wants medical professionals to provide futile care, it's often because they are overwhelmed with their desire to give their loved one more time. Reminding them that their wants may not align with the needs of their family member could help lower their demands for ineffective efforts. Sometimes it's as easy as getting them to say the words.
"When care is futile, but the family still wants to continue, I try to bring them back to what the patient would want," offers Dr. Crystal Slaughter, faculty member of
Walden University's BS in Nursing
. "I try to get them to remember what the patient's stated wishes had been prior to becoming incapacitated. Focusing on the patient and what they are going through can be hard for families when they are so wrapped up in their own grief."
"I ask them to educate me about the values (primarily those of the patient) that should guide the medical team's choice of goals," says David D Clarke, MD, president and co-founder of the
Psychophysiologic Disorders Association
. "For this, I want more than the phrase "They are a fighter" because that can be interpreted to mean either fighting for as many breaths as possible with maximum physiologic support or fighting to have that support discontinued as soon as possible."
Help Them Focus On Realistic Goals
It can be easy for family members to forget that modern medicine has limitations, and this can lead them to set unrealistic goals for the professionals providing care to their loved ones. As the nurse on duty, you can help guide them toward goals that are achievable and improve the quality of the time they have left together.
"It is essential to recognize that medical futility can only be defined with respect to the goals for a patient's care," explains Dr. Clarke. "When it becomes clear that some goals cannot be achieved (such as regaining consciousness), there are always other goals that can be accomplished (such as comfort and dignity)."
Explain Futile Care Honestly
Sometimes the best approach is to just be direct. Families may recognize that nothing more can be done but can't let themselves stop fighting. "Honesty is always best in communicating with families in these situations," says Dr. Slaughter. "Families sometimes see this as cold but clearly stating that care is futile can be a huge step. There are many times in healthcare where just because we can continue with treatment, doesn't mean that we should. Hearing that there is no chance for improved quality of life gives families permission to say no to further treatment."
Don't Be Afraid To Seek Outside Help
If you've explained everything to the family and they are adamant that more should be done, remember that there are professionals available to help you. Your priority must be giving the best care to your patient, and sometimes that means not giving in to the family's wishes."
First of all, I would get the social worker involved and try to get to the bottom of why they are pursuing futile care, and if the patient has flat brain activity, the POLST law gives doctors extra liberties to remove life support," says Teri Dreher, RN, iRNPA, and owner of
NShore Patient Advocates
. "If the social worker, chaplain, and compassionate doctors cannot resolve this with the family, anyone can call an ethics committee hearing at the hospital within 48 hours, and outside community, representatives come in to hear both sides."
Additional Nursing Resources: