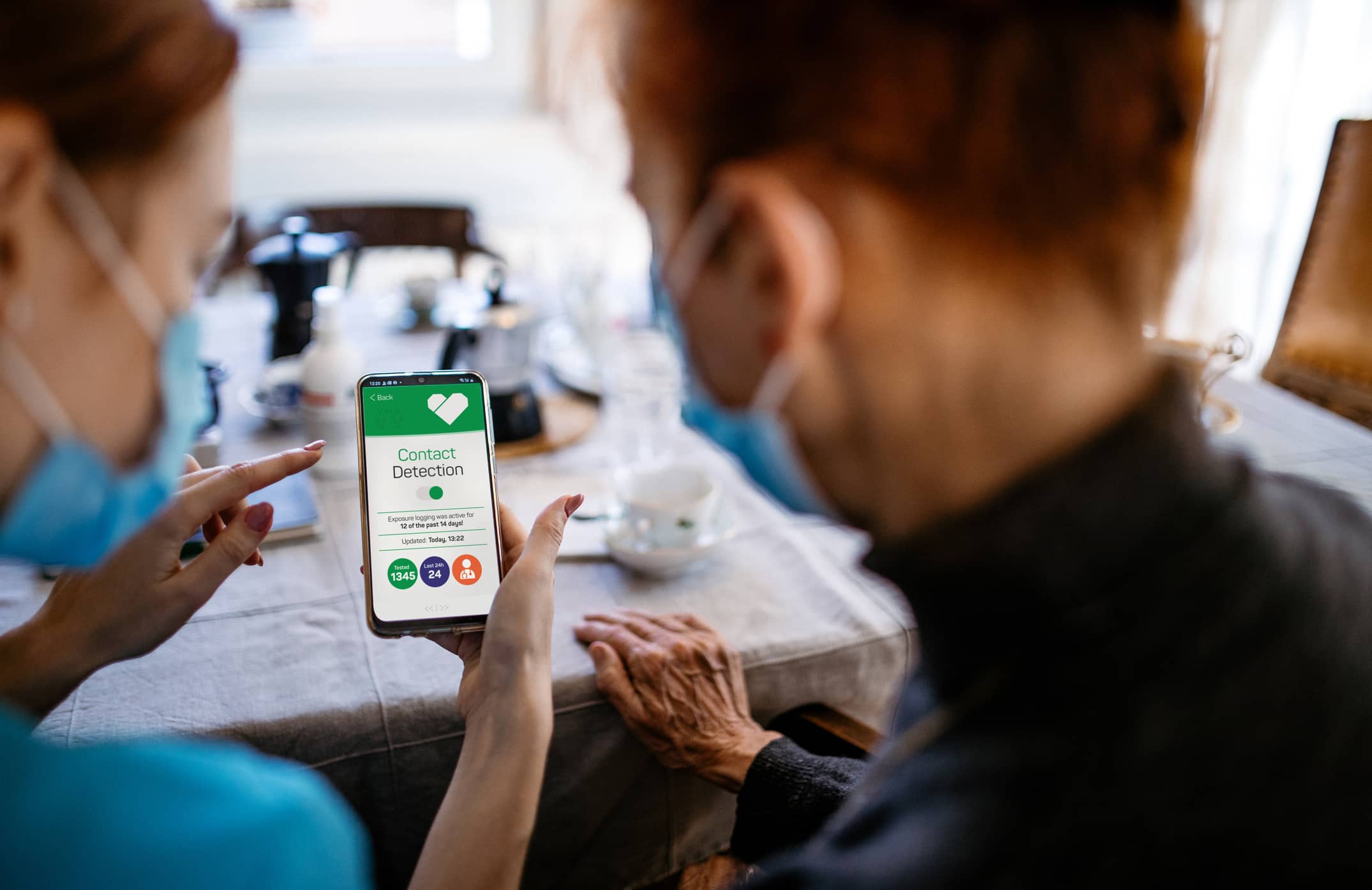 Using Healthcare Apps to Build Better Patient–Provider Relationships
There's a (healthcare) app for just about everything.
There are mobile applications, or apps, designed especially for health care providers, many of whom use their smartphones and tablets for researching medical conditions and medications, as well as communicating with other providers, among other uses.
Meanwhile, patients love to download the latest consumer health apps to help them log their calorie consumption, follow an exercise routine, look up symptoms and interact on social media platforms. Some also use apps to track their blood pressure readings or their blood glucose levels.
Until recently, however, there weren't any smartphone or mobile applications for patients and providers to connect with each other. Security concerns were one reason; a recent study by Privacy Rights Clearinghouse warned that many of the most popular consumer health apps posed significant privacy risks for users.
Today, however, the scenario is changing, as application developers work to launch apps that enable secure two-way communication between providers and patients. But can these new-and-improved apps actually improve patient–provider relationships?
"There's always been a problem with communication between providers and patients, and I think this [trend] could really help things out," said Helen Heiskell, DNP, MSN, RN, chair of the nursing graduate programs at American Sentinel University, which has a growing nursing informatics program.
Health care consultant David Harlow cautioned that smartphone apps certainly could enhance relationships, but there are limits. "Sometimes we expect too much of our apps," said Harlow, principal of The Harlow Group, LLC. "A good pre-existing relationship can transition to a smartphone app, and a good app can enable the development of a good relationship--but the app can't do it alone."
Amelia Muir, RN, a behavioral nurse with the Visiting Nurse Service of New York, frequently uses her smartphone to help her do her job. While she does keep up with some patients via text message and also emails former clients, she said she wouldn't want to see patients relying solely on texts or emails or apps to communicate with their primary care providers. Doctors and nurses can pick up on subtle cues that something is wrong by looking at a patient's appearance or facial expression during a face-to-face visit.
But Muir acknowledged that it's also true that office visits are very short in today's healthcare climate.
"So the advent of technology for connecting patients with their health care providers does have a lot of benefit," she said.
Building relationships via smartphone apps
In a recent article in the journal CIN: Computers, Informatics, Nursing, Kim Maze, MSN, MBA, RN, and Jillian Lynaugh, BSN, RN, detailed a recent pilot study at the Mayo Clinic that utilized a smartphone app to connect teenagers suffering from asthma with registered nurse care coordinators. The 25 teens in the study were already participating in an asthma management program.
The researchers chose to work with teenagers in part because of their affinity for trying out new technology. Programmers developed an application that could be used on two different smartphone operating systems and featured a secure web-based design. Then the patient and the nurse could communicate back and forth through the app.
The researchers felt that the pilot resulted in the improved accuracy of assessment data, in part because the nurses were directly communicating with the teens rather than a go-between like a parent who might not be as aware of their condition at all times.
"It was very rewarding to be able to communicate directly with them," Haze said. "We really felt like we were reaching them much better."
And their research showed that the participating teens agreed. The teens responded that they had a more positive view of their relationship with their nurses. Many also remarked that they thought it was easier to contact their nurse with questions and receive a quicker answer, even though the nurses weren't responding to questions outside regular hours.
"I really subscribe to the nursing theory that it's the relationship that helps motivate the patient," Haze said. "So making it easy for the patient to get that information and have that connection when they want it … should enhance care."
Nurse involvement in the app development process
Many nurses maintain that nurses must be involved in the process of creating any applications that would be used by nurses.
In their CIN article, Haze and Lynaugh wrote of the "strong need for nursing to become involved in the development and utilization of technology to ensure that emerging technologies are used to enhance patient care, not to replace nursing care."
The nurse–patient relationship can be integrated into the use of technology to help patients improve their health, but the nursing voice must be a part of the development to achieve that, they explained.
Heiskell agreed with their conclusion.
"You have to look at how they think and understand their workflow," she said. "You have to have buy-in. If nurses don't like it, they're not going to use it."
Additional efforts to develop patient–provider apps
In addition to the Mayo Clinic study, other groups are developing two-way apps to allow patients and providers to communicate securely and efficiently. Here are two examples:
myAirrosti - This patient-centered mobile app works by connecting patients with musculoskeletal injuries and chronic conditions to their health care provider. The patients can pull up their medical information, costs, and even their prescribed exercises through the app, and contact their doctor. In turn, their provider can send the patients alerts and messages through the app.
Airrosti founder and executive vice president Sean Tipton described the app as "an extension of this accountable care relationship, a pathway to allow our providers to stay connected with their patients and deliver differentiated and relevant post-care education, according to their patient's specific needs."
PINGMD - As a pediatrician, Manju Chopra, MD, knows all about anxious phone calls from parents. Parents often have to play the call-and-wait game to get even fairly simple questions answered by their doctor, which can cause frustration.
So she and her husband Gopal Chopra, MD, collaborated to create a healthcare app called PINGMD to better facilitate that two-way communication. Essentially, patients use the app to send a message to their doctor about a health concern. They can even attach a photo or video--for example, a photo of a rash on their baby's face. When they send the message, the provider is "pinged" immediately. Then the provider can respond directly to them through the app. The free app is HIPAA-compliant to protect patients' information.
"It gives them peace of mind by giving them something which is safe that they can still use to communicate electronically," she said. "That's one thing we made sure it would be."
Chopra does not see smartphone healthcare apps like hers as a replacement for an office visit. Face-to-face contact is still crucial to having a good provider–patient relationship.
"I think it's more to supplement the in-person visit," she said, adding that the opportunity to communicate electronically could reduce or eliminate time that parents often spend waiting for their phone calls to be returned; it could also cut down on the number of unnecessary visits to the emergency department.
© 2013. AMN Healthcare, Inc. All Rights Reserved.